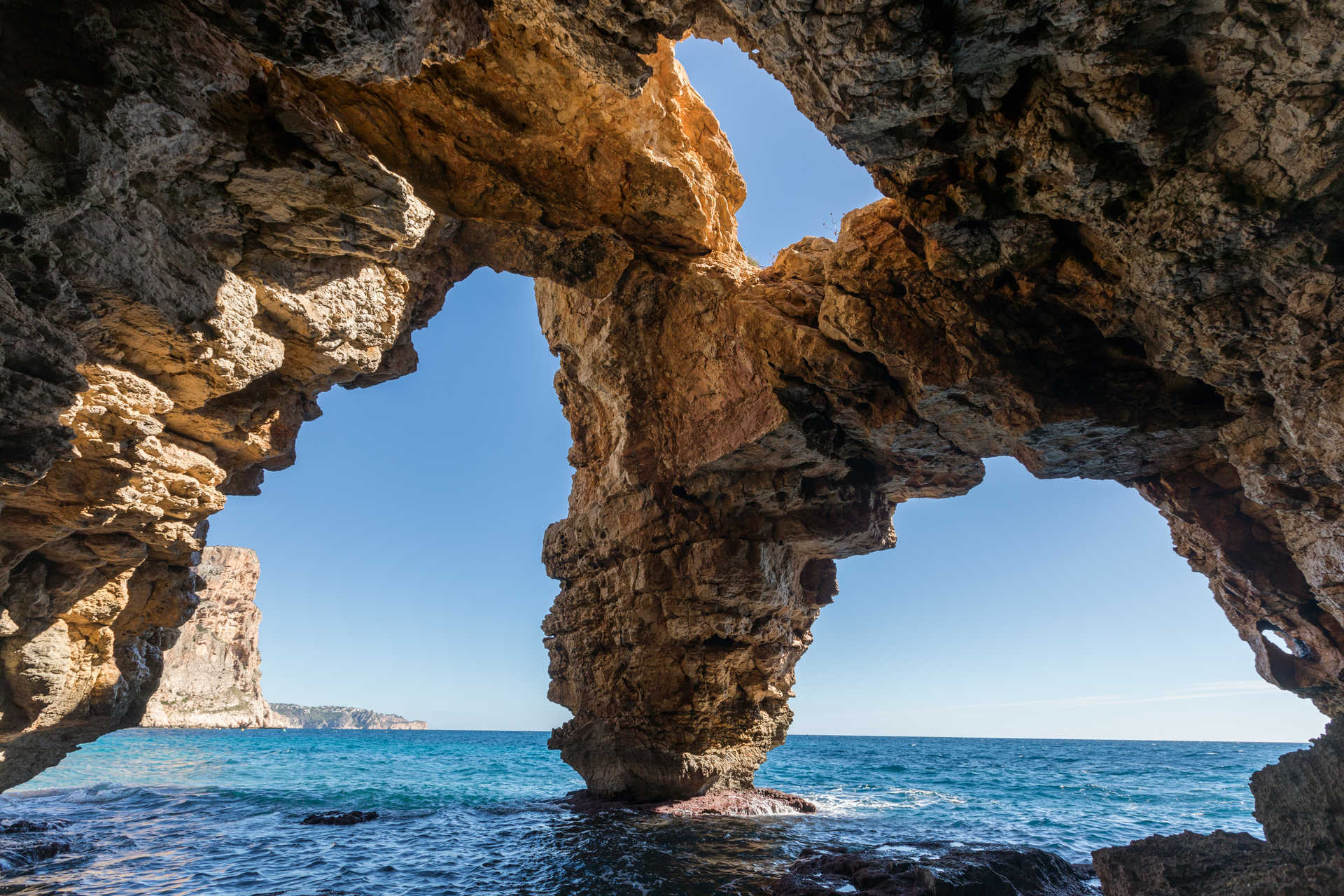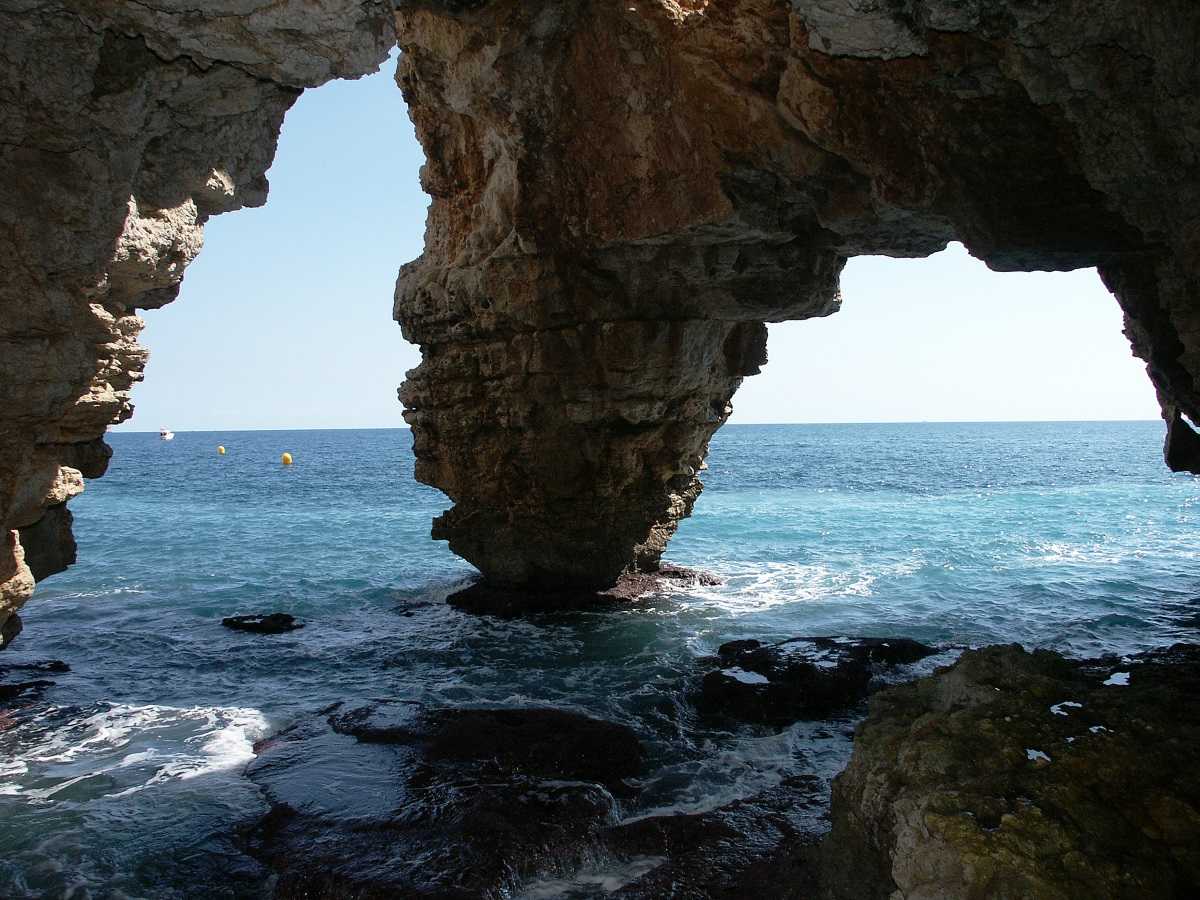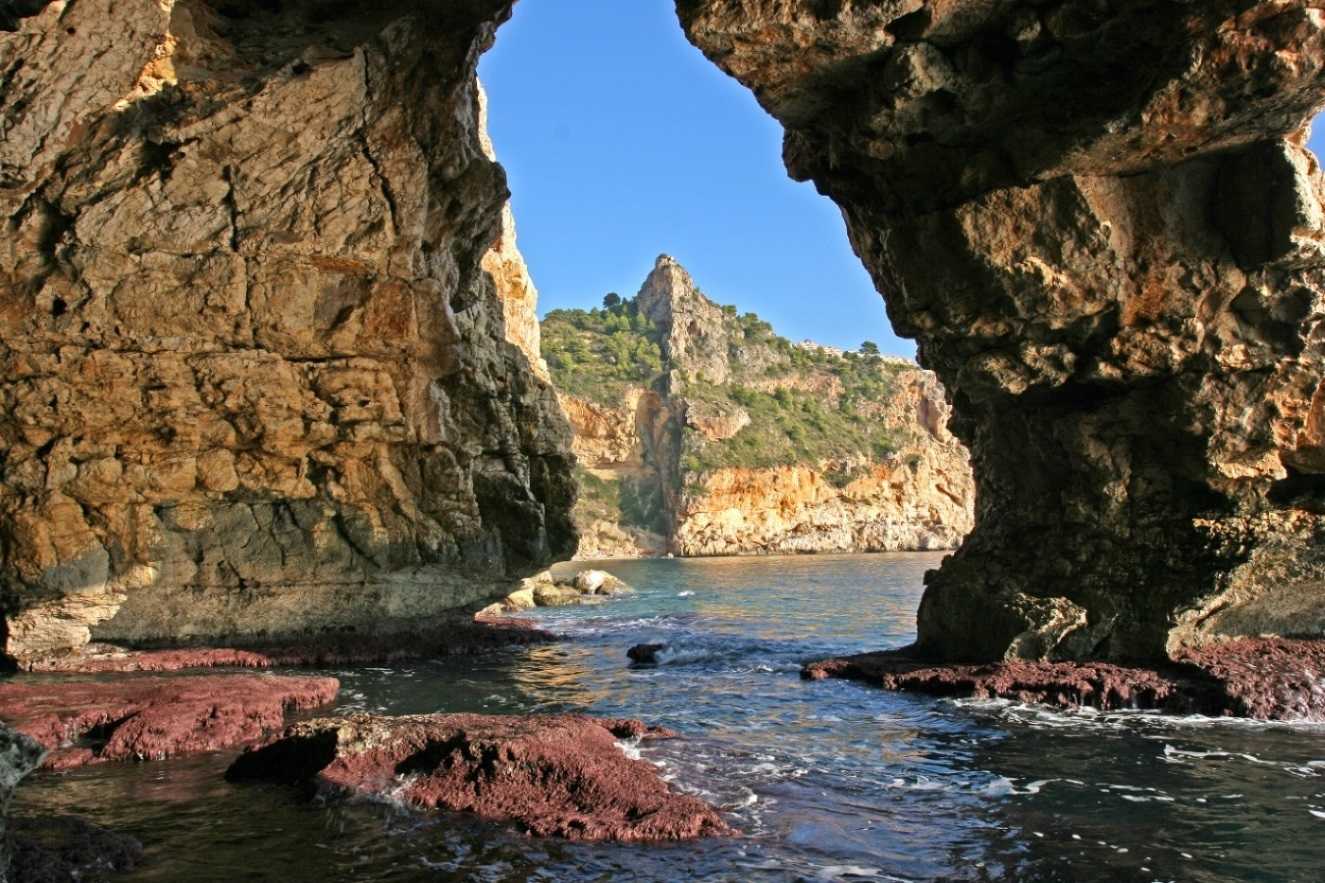 Cova dels Arcs in Benitachell is an extraordinary place to watch the sunrise and take impressive photos.
Cova dels Arcs is located on one of the most beautiful stretches of the Benitachell coastline: Moraig cove. This impressive karst formation is defined by dramatic arches that have been created as the sea ate away at the coast over the course of centuries. This geological wonder can be reached from the beach and on a calm day you simply have to take a look, enjoying the sight of the sun shining through the arches and the hole in the top.
Cova dels Arcs has been formed over the course of a mindboggling 60,000 years. For a long time, it has been a popular spot among divers and cavers who are attracted by the breathtaking scenery.
Before visiting the cave, we recommend heading to Benitachell tourist information to find out whether it is a good time to go. At certain times of the years, visiting the cave can be dangerous.
Thanks to this geological wonder and the turquoise waters, Moraig cove is a popular seaside destination, particularly among people looking to do some great snorkelling. Not far away are another couple of fascinating formations, namely La Vasenilla and Falla del Moraig, a geological fault that disappears deep into the sea.
Benitachell is an extraordinary Mediterranean destination where you can enjoy lazy hours soaking up the vistas or adventure days packed with snorkelling, caving and walks along the cliffs. The geological formations here will take your breath away. So what are you waiting for? Start planning your getaway today.