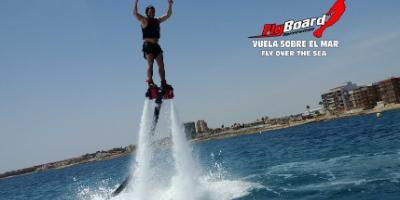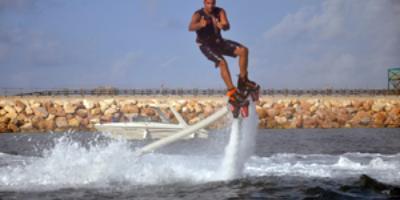 Información de la reserva
We take you by boat to the hydroflying area, where the monitor will give you instructions to get you started with this activity. In five minutes you'll be able to fly and enjoy the feeling of being suspended in the air. After ten minutes you'll be able to make turns and move to wherever you want. The monitor will keep an eye on you all the time and will tell you tricks so that you can do different movements and enjoy your experience to the full. Do you dare to try it?
The entrance to the centre is in the Real Club Náutico of Torrevieja.