Multimedia Gallery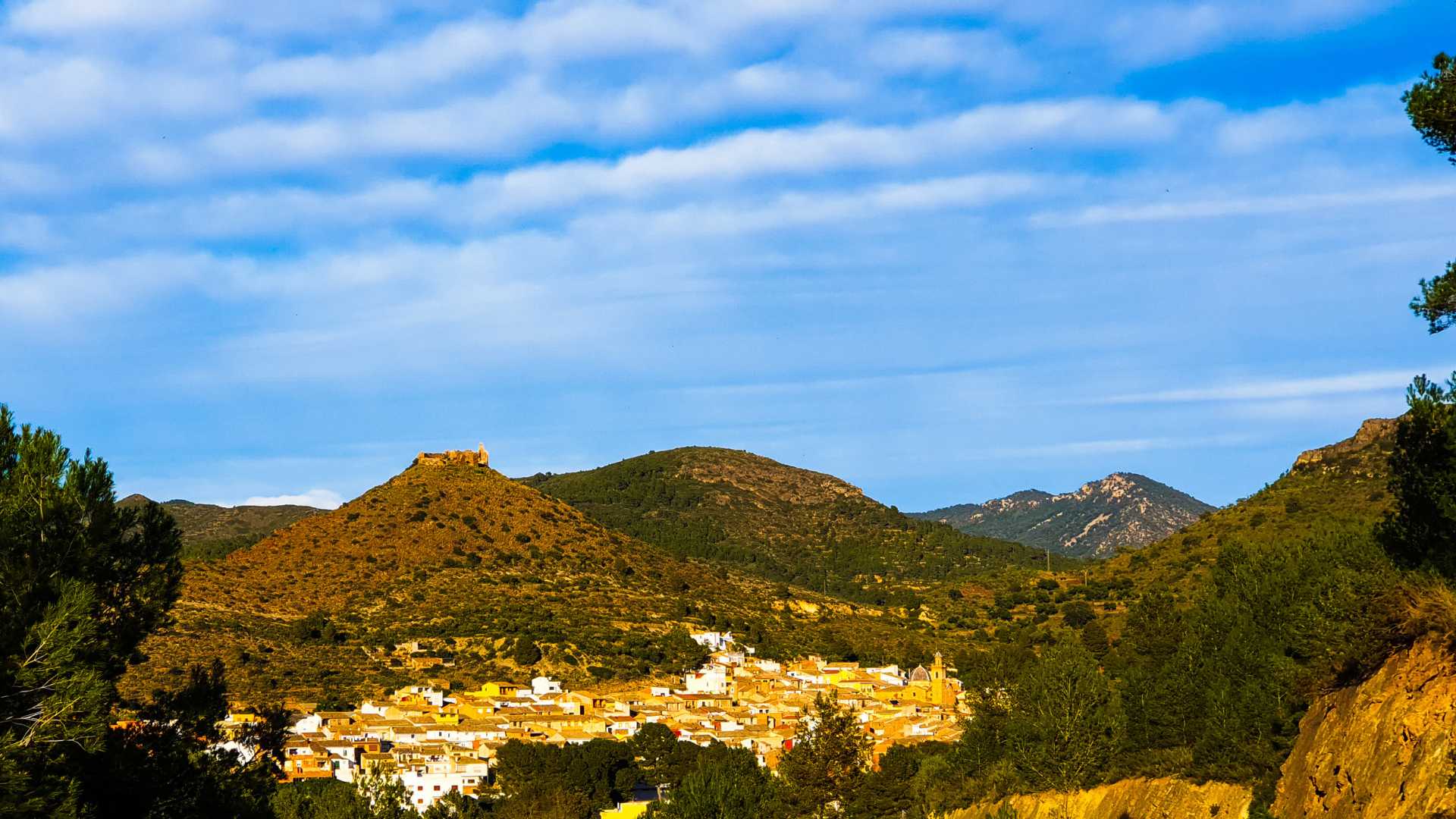 With its tranquil streets and great landscapes, Azúebar is the perfect destination for a country getaway. Make sure you bring your walking shoes with you.

Located in Alto Palancia and swept up in the beautiful scenery of Sierra de Espadán natural park, Azuébar is a small village nestled among the mountains of the province of Castellón. This is a destination where you can find peace and quiet, spectacular landscapes and a rural atmosphere. Discover everything you need to know about this little idyll.

What to do in Azuébar
Azuébar is an excellent hiking destination. Just steps from the village, you will find yourself immersed in beautiful landscapes defined by geological formations that will capture your attention. Climb up Peña Ajuerá to see an incredible natural opening in the rocky crag and take some great photos. Archaeological remains have been found in the area, which show that it was inhabited in as far back as the Bronze Age. La Mosquera, a Mediterranean woodland, is another area that will beckon you to come and explore.

Peña Asolá, Monte del Carrascal, Las Balsicas, Pico Bellota and the trail connecting Azuébar and Chóvar are all great options if you're keen to get your walking boots out. The walk to the castle, which affords beautiful vistas over the village, is the closest to the village. It's an easy walk. When you reach the top of the hill, you'll see a Muslim fotress that was built between the 10th and 12th centuries.

Back in the village itself, make sure you pop your head into San Mateo Apóstol parish church where you can see a funerary stone inscription (dating back to Roman times) and a sundial.

Azuébar olive oil is a fine product that you absolutely have to try during your time in the destination. And if you've worked up an appetite, we'd recommend trying the local dishes such as arroz al horno (oven-baked rice), guisado con tanda and conejo en salsa (stews), as well as Olla de San Mateo, another stew which becomes a celebratory dish in September.
As the honey in Azuébar is particularly good​​​​​​​, treat yourself to borregos, orelletas and pedos de fraile, all of which are traditional pastries that your palate will thank you for. Azuébar is certainly a great gastronomic destination. There are also festivals in Azúebar, such as San Antonio Abad, which includes the traditional blessing of the animals, and the patron saint festivities in August. Start planning your getaway to this pretty part of the Region of Valencia today.
Find
Name
Types
Hotels
Festivals
Natural Landscapes
Rural tourism
Shopping