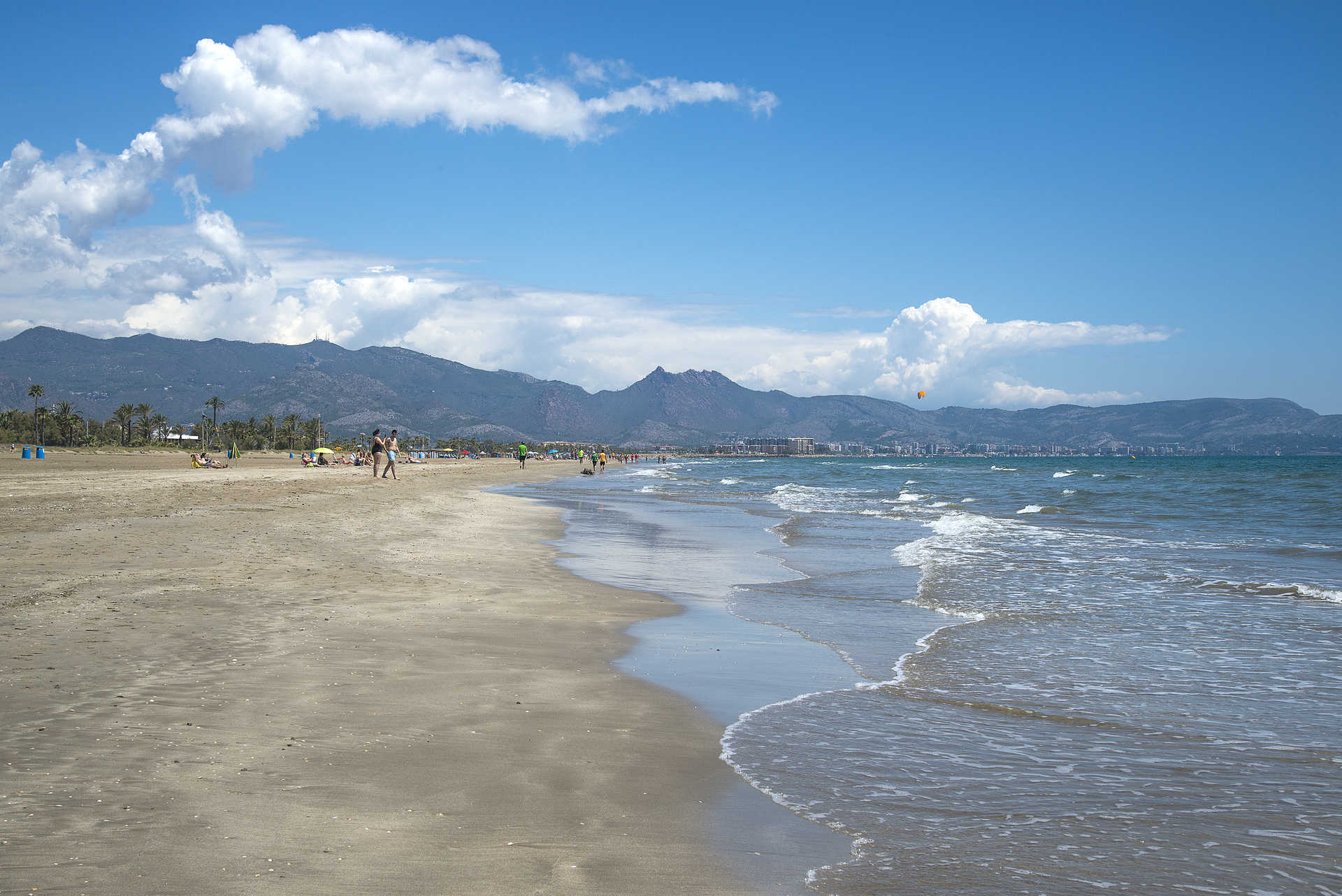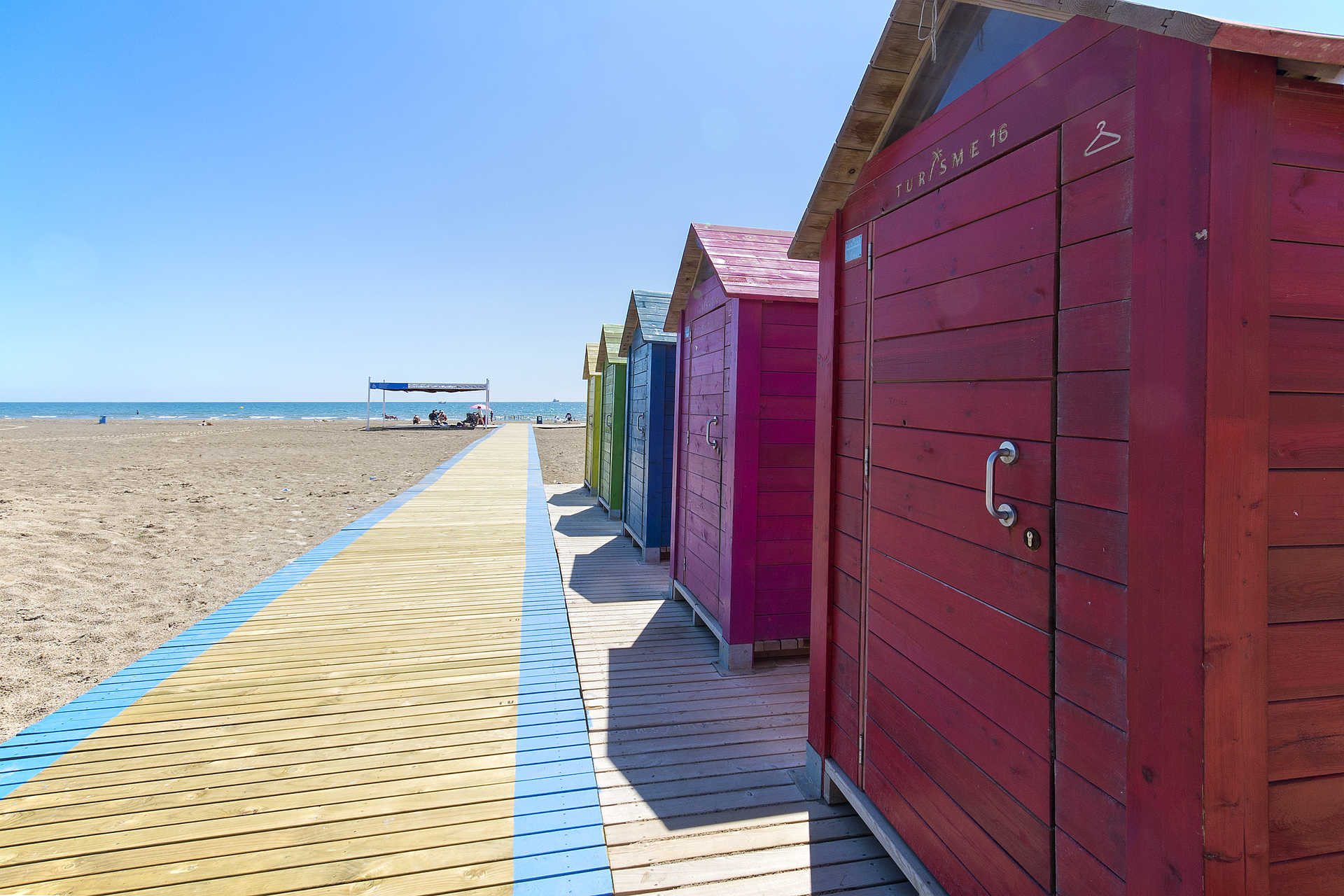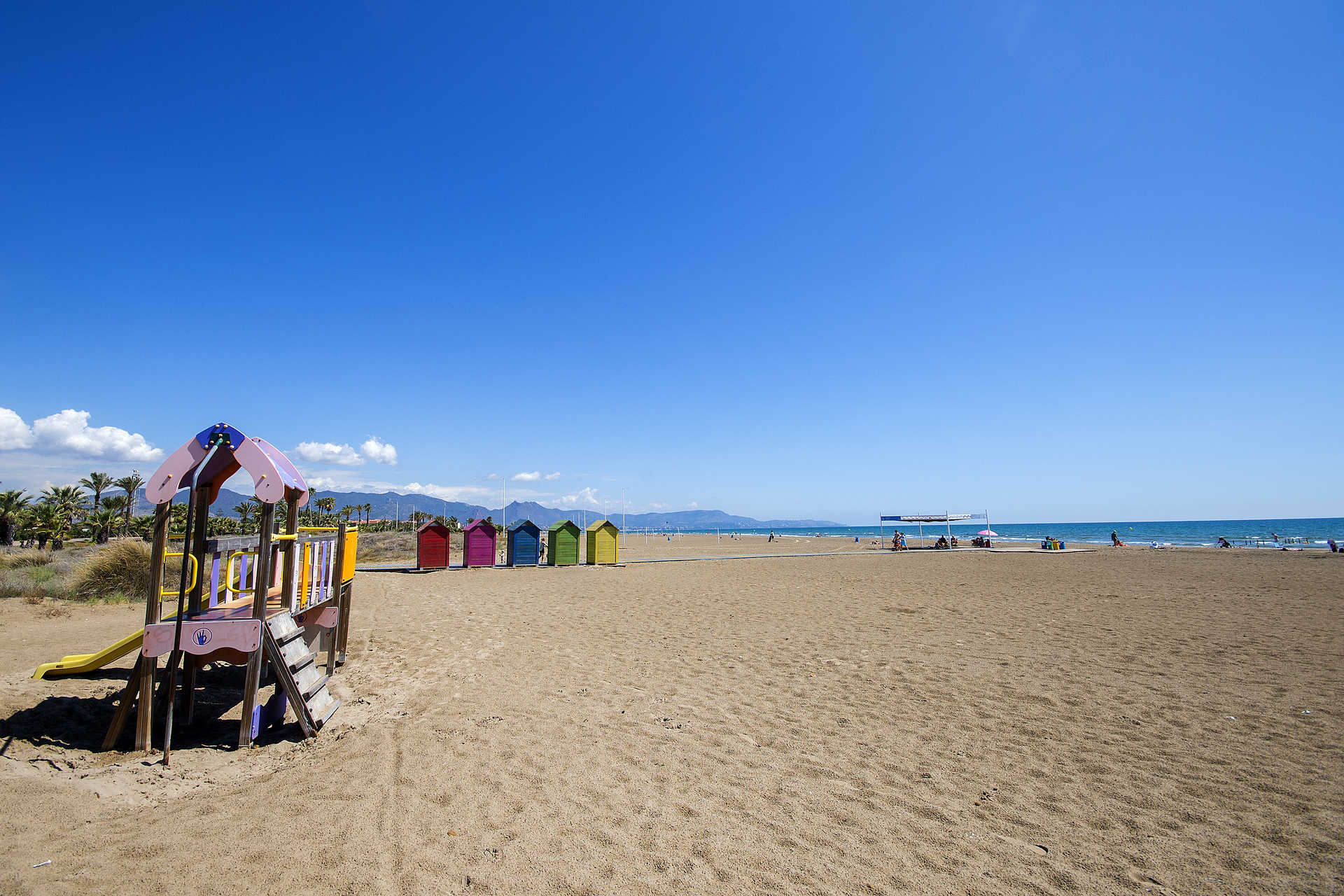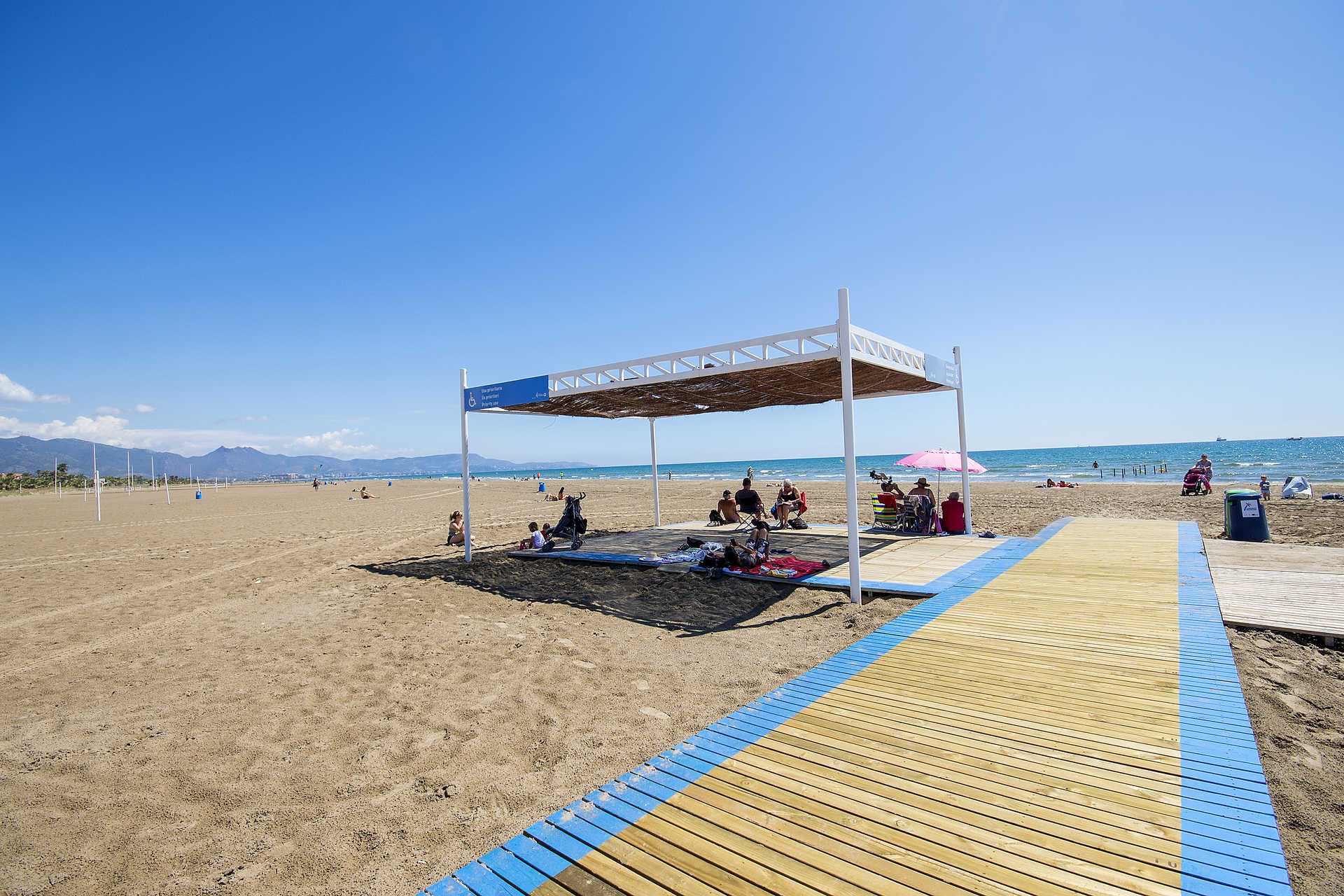 12100

contact information
El Pinar Beach in Castellón is exceptional for its length and numerous facilities, ensuring that the experience of spending a day at the beach is simply a marvellous time.
At the port of Castellón's northern limit begins El Pinar Beach, stretching 1,750 metres along the coast and offering us a breathtakingly beautiful landscape. Its initial stretch reaches the Cruce de la Plana, and the whole area has been thoroughly reformed to prioritise bathers' comfort and convenience over cars. Even so, you will find plenty of parking spaces offering access to this beach, the largest of the three in Grao de Castellón.
El Pinar Beach is bordered by lush green areas. It is located next to El Pinar Park which gives it its name. The dunes have been recovered and there is an area that preserves native birds and plants, enabling them to coexist in harmony with visitors.
During the summer, this stretch of coast is perfectly equipped with everything you need: there are showers and footbaths, a sports area with goalposts and volleyball nets, other recreational areas with games for children and a lifeguard and rescue service. Add to that sun loungers, beach umbrellas and several dining options nearby, in case you get hungry. You've got it all! The Parque Litoral is also next to the beach, where you will find picnic and exercise areas.
The second part of the beach boasts a municipal golf course with tennis courts, perfect for combining the sport and beach experience. Furthermore, the most amazing fact is that there is also a planetarium! A few metres from the sand, you can't miss its white dome. As you can see, El Pinar Beach has loads offer, so come and visit!
Quality and Environment Certificates
Blue Flag
Q ICTE Calidad
Accessible