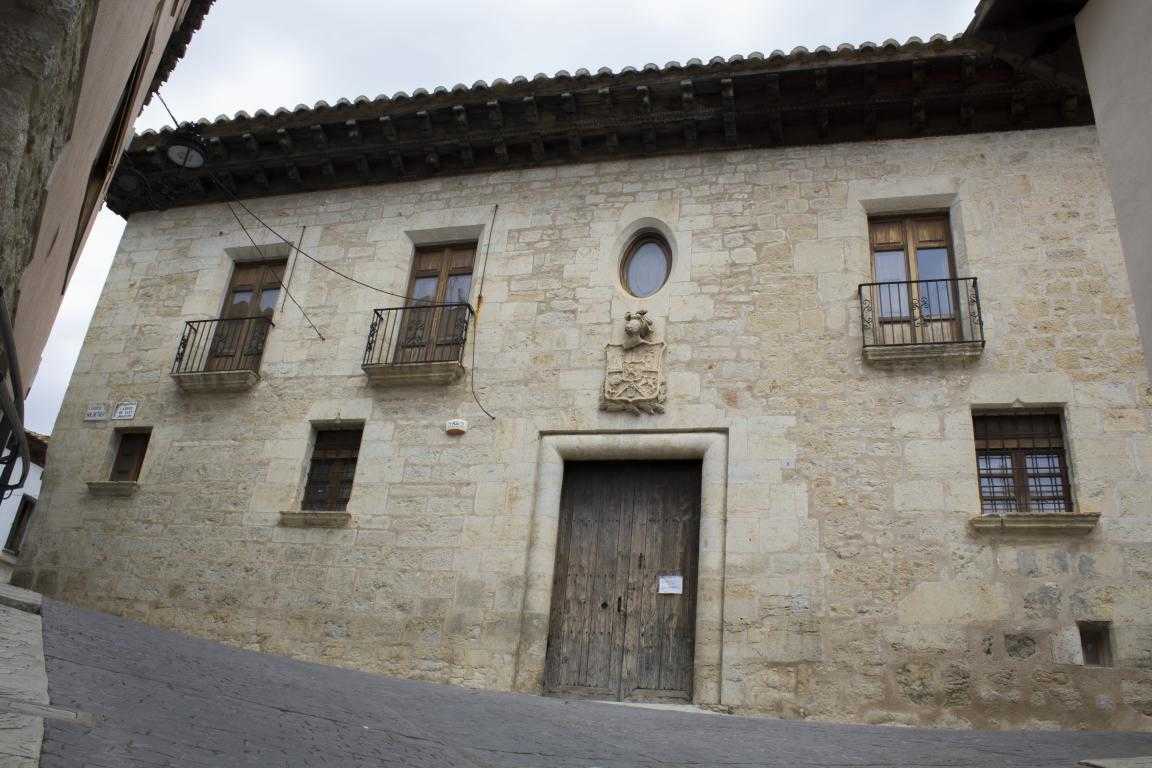 C. San Joaquín, , 1
12318

contact information
One of the most iconic buildings in Cinctorres, Palau de Sant Joans houses the Dinosaur Museum and hosts all sorts of cultural activities.
Located between Plaça Vella and Calle Soldevila in Cinctorres, Palau de Sant Joans is a civil Gothic building that once belonged, as its name suggests, to the noble family of Santjoan. The first building on the site was constructed in the 15th century though the present-day structure dates from the 17th century.
The two-storey Aragon Gothic Palacio is in an excellent state of conservation. This is particularly true of the exterior, which is made of stone. There are wooden eaves and there is a square tower topped with the Maltese cross.
Inside the building, you will see the coats of arms of the families that once inhabited the Palacio. Your eyes will also be drawn to the floor, one of the building's most distinctive features. The tiles are made with an age-old technique known as majolica and are decorated with pictures of animals based on depictions found in reference books dating to the 18th century.
The ground floor of Palau de Sant Joans houses Museo de Dinosaurios de Cinctorres, the local dinosaur museum. Here you can take a look around a permanent exhibition of the palaeontological findings discovered at the Ana site, which is also in the municipality. The site was discovered in 1998 and has yielded over 500 fossils. The findings are of great importance and, thanks to the museum, you have the opportunity to see some of them up close.
More information
Schedule
At 11:15 a.m. and at 12:30 p.m.
Only the ground floor is visited