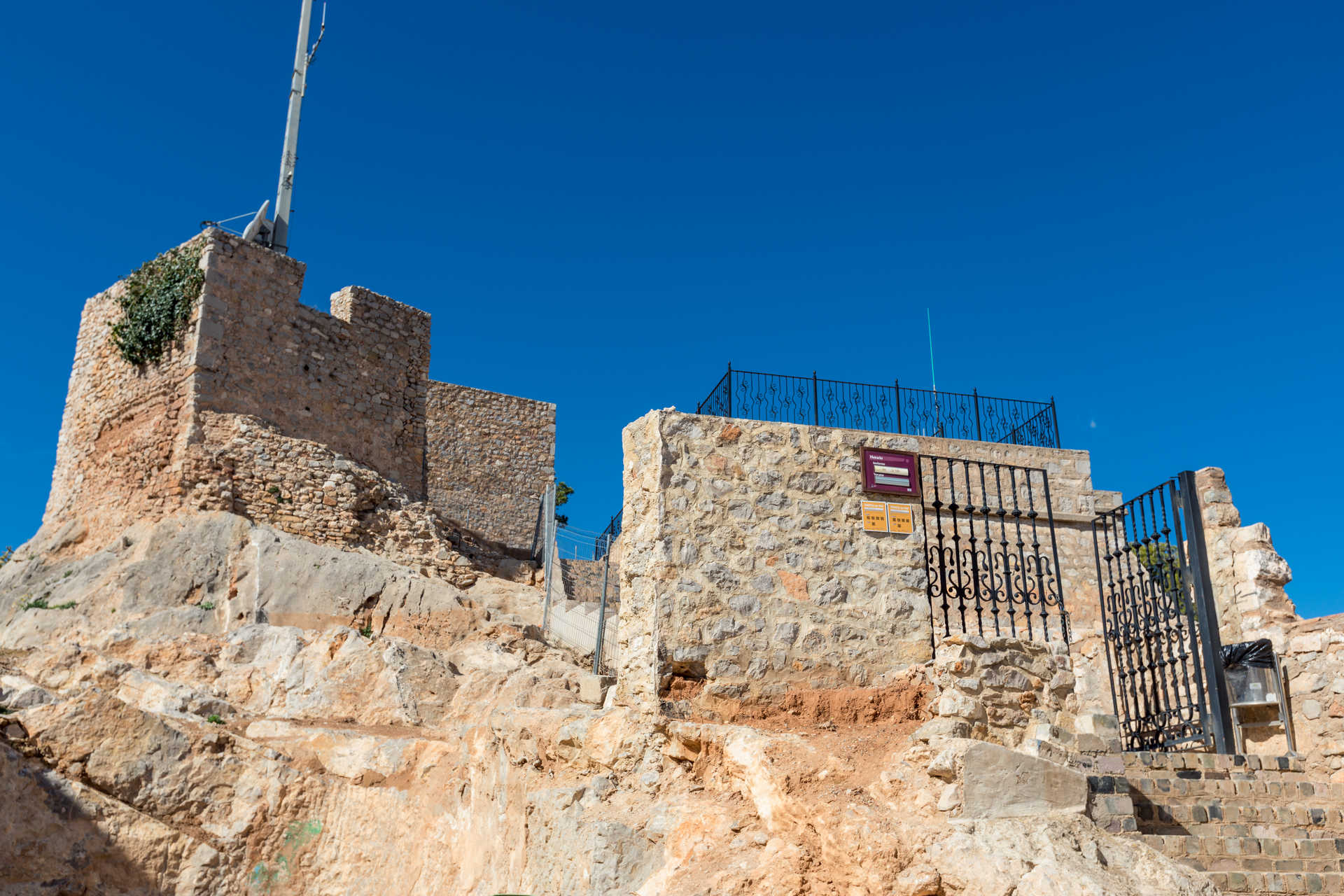 Calle Horno, s/n

contact information
Visit Oropesa del Mar castle and take a step back in time to discover the periods of the Moors, El Cid and King James I of Spain.
Oropesa del Mar is a small town sitting on the Mediterranean coast in the province of Castellón. As you wander its pretty streets, you will find yourself drawn to the ruins of the castle – vestiges dating back to Moorish times – representing part of the town's historic and cultural heritage.
Oropesa del Mar castle sits atop the historic centre of the town, a strategic position that affords panoramic views over the sea and the land and a wonderful place to enjoy the views.
From here you can see the orange trees located between Marina D'or and Oropesa del Mar, Virgen de la Paciencia chapel, the high rises flanking the cliffs of the coast, as well as the beaches and nearby mountains.
In terms of its architecture, the castle's floor plan was originally a regular polygon with six open towers fanning out. The main tower was in the shape of a trapezoid. Nowadays, only the Muslim structure of the walls with its four towers remain.
The ruins you can visit today are the result of an archaeological restoration and excavation project conducted by Oropesa del Mar, which uncovered part of the main Arab structure and a settlement dating back to the Bronze Age. A number of rooms of the castle were discovered during the archaeological work, some of which still have the original flooring.
Oropesa del Mar castle has a long history. In 1090 El Cid seized the Muslim fortress from King Alhagib. It then passed to the Christians who used it for its strategic location. Later, the castle fell under the power of King James I of Spain (1233).
Oropesa del Mar is a wonderful place to enjoy the beach and the mountains as well as live the history and culture of its historic centre.
More information
Schedule
Daylight saving time
Monday to Sunday from 09:00 to 20:00h
Winter time
Monday to Sunday from 09:00 to 18:00h