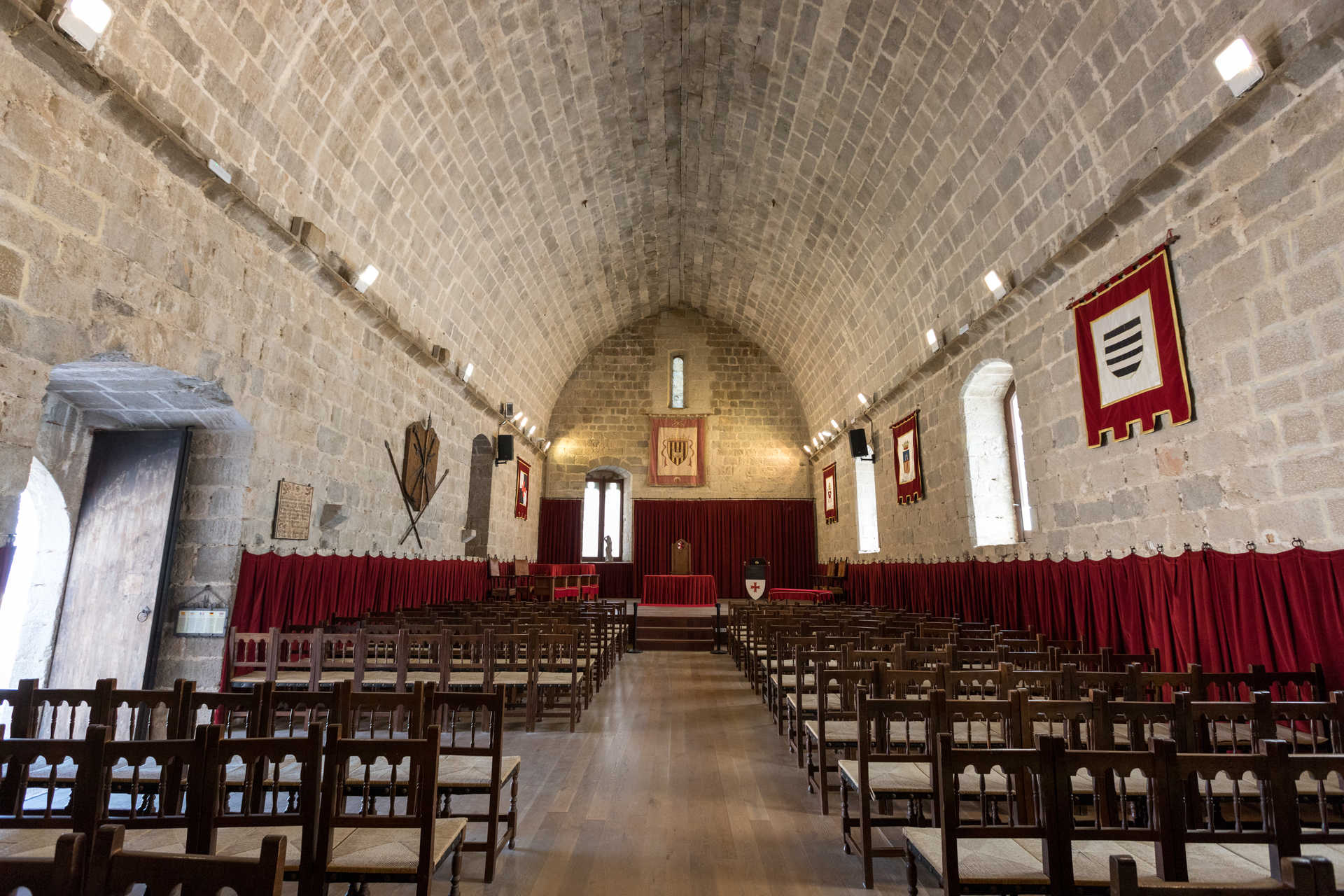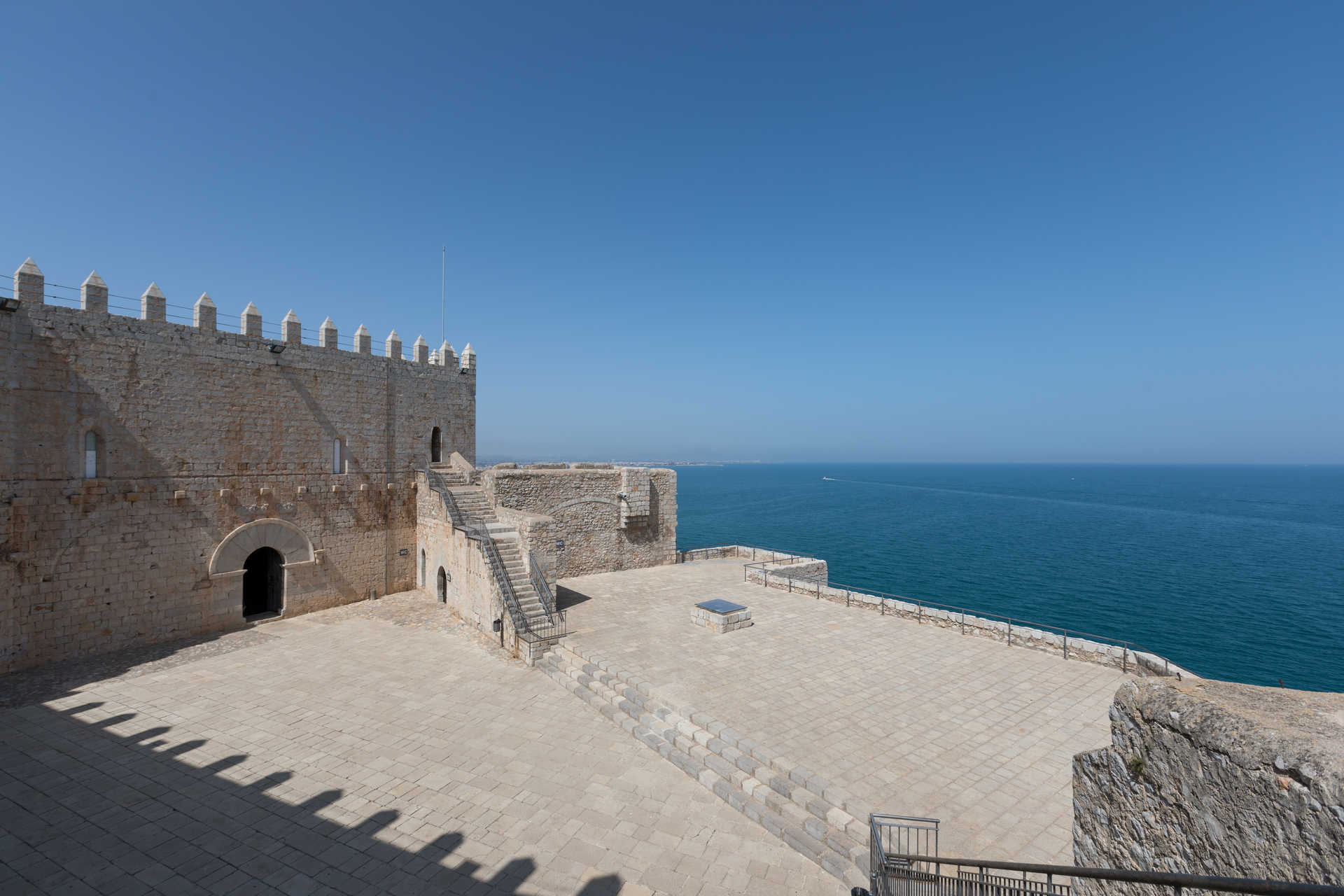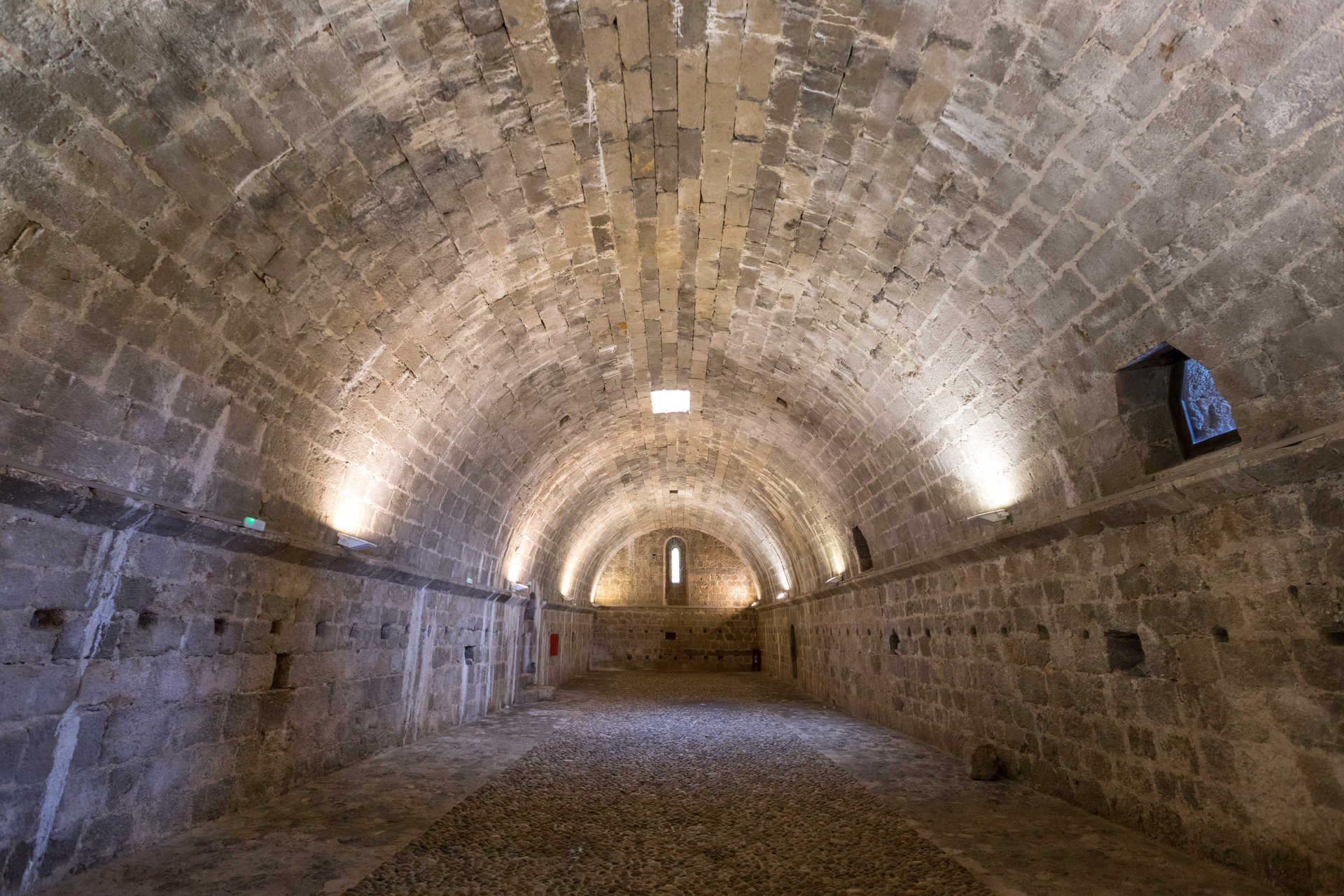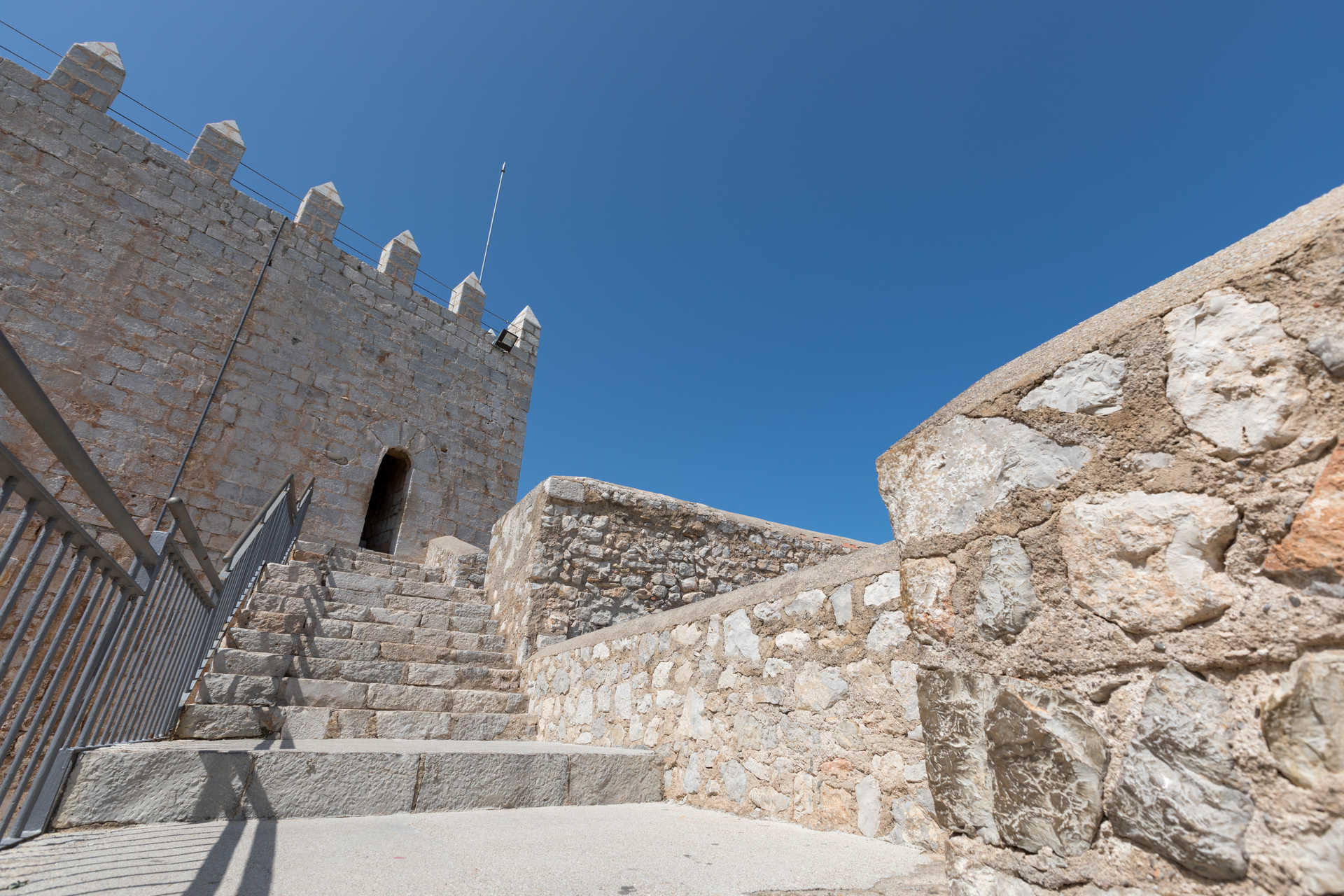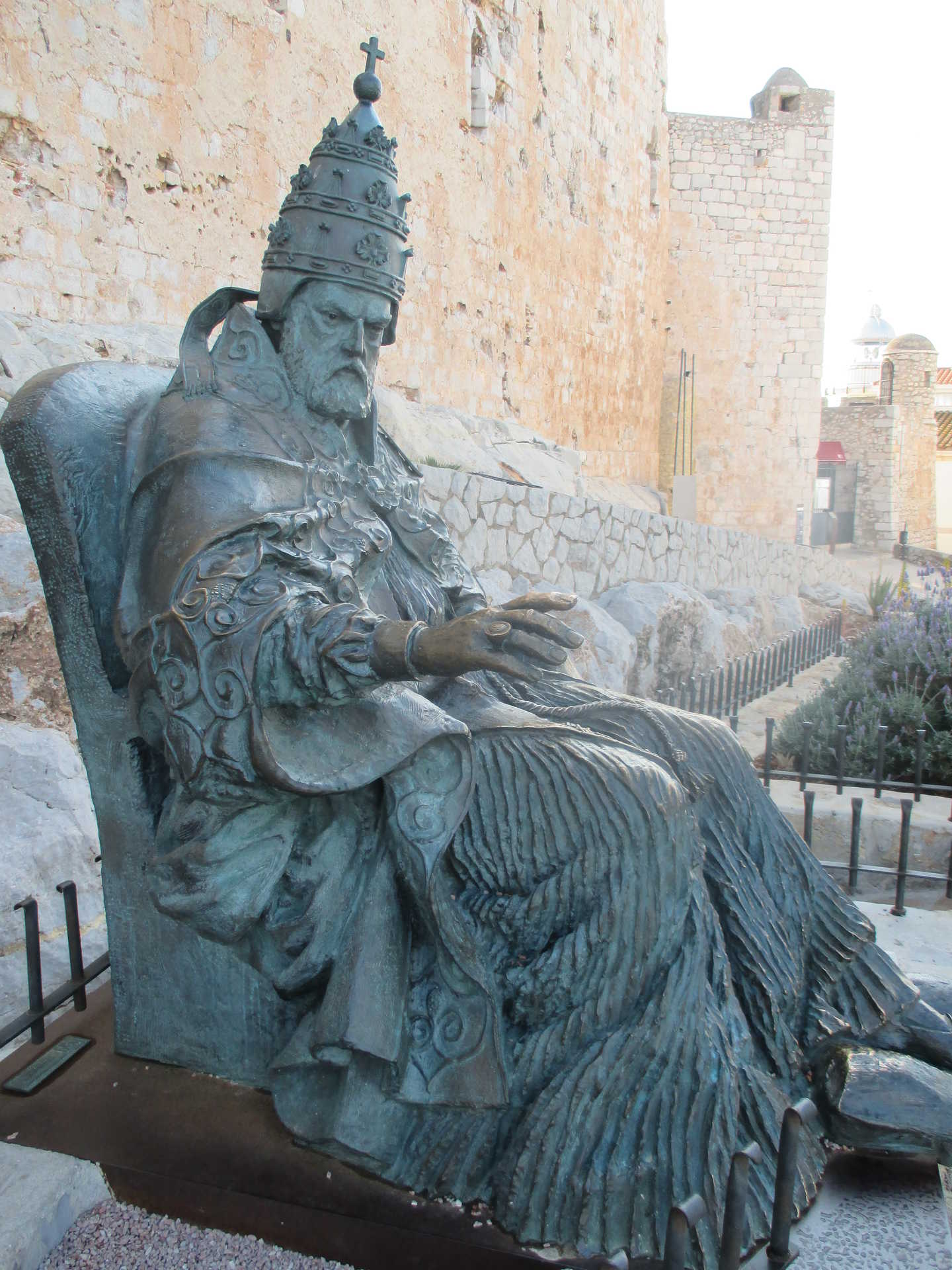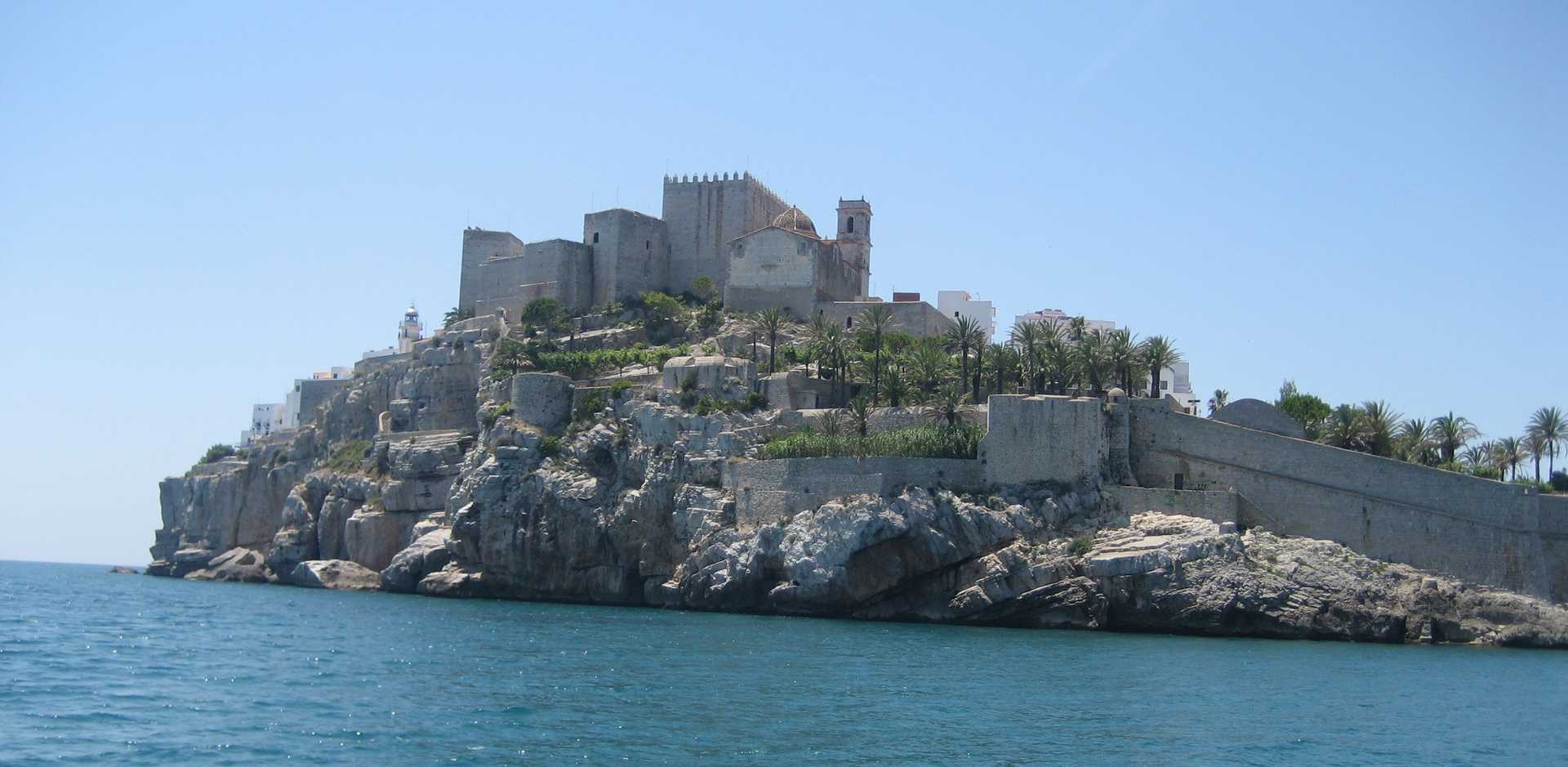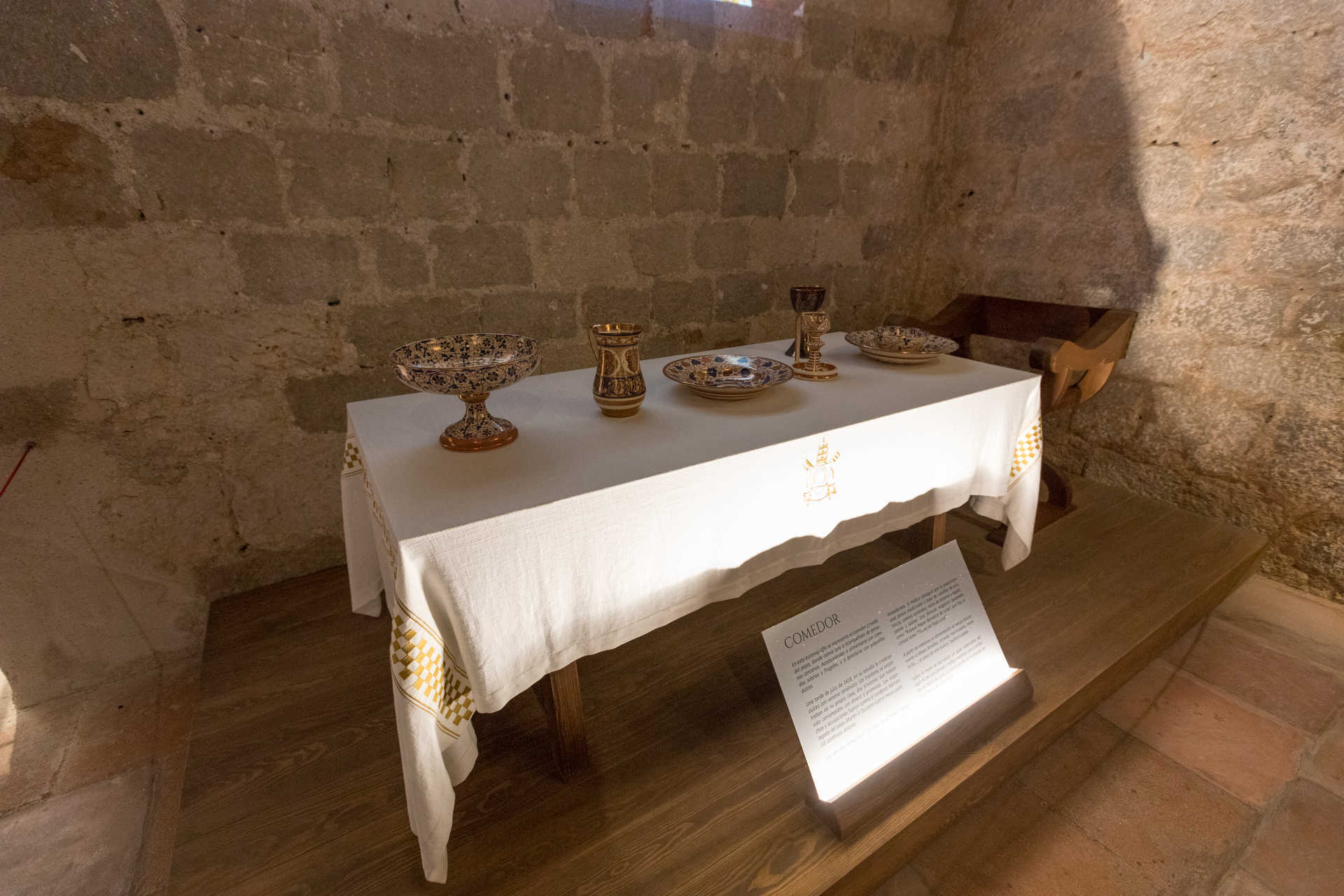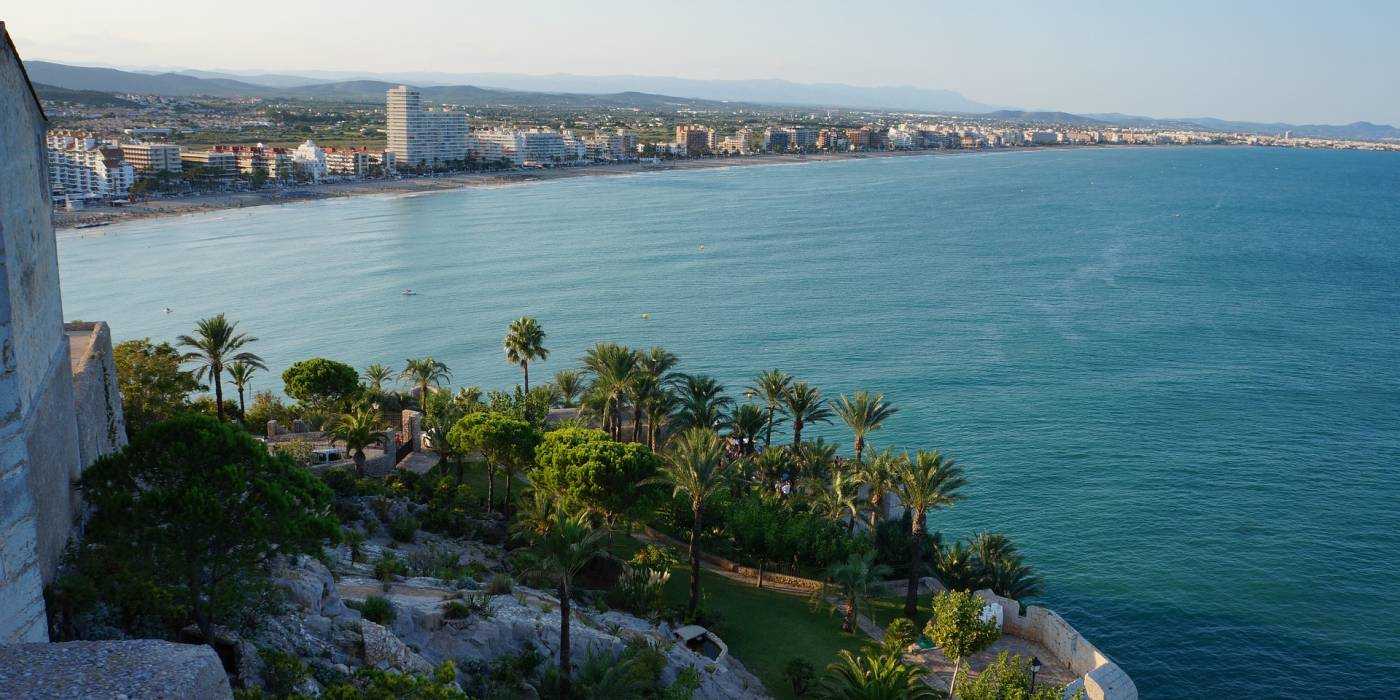 C/ Castillo , s/n
12598

contact information
Jutting out into the Mediterranean, Peñíscola castle is a great fortress that was once inhabited by a Pope.
Castillo de Peñíscola, also known as Castillo del Papa Luna, is a Templar castle that was completed in the year 1307. The fortress juts out into the Mediterranean sea, creating a spectacular sight. Historically, there was an isthmus here, but it disappeared with the storms, leaving the promontory that you can see today. Sitting atop this land, Peñíscola is a small quintessentially Mediterranean town offering plenty of things to see and do.
Peñíscola castle is an austere Gothic construction. Inside the curtain walls, which you can access via three gates – Puerta de Sant Pere, Portal Fosc and Puerta de Santa María – you will discover the world of the monks-cum-knights who held significant economic, political and military power.
As you step into the castle you will see the hallway, stables, gatehouse, dungeons and cistern. On the next level up, the bailey provides access to the papal rooms that were once inhabited by Pope Benedict XIII, who was known as Pedro de Luna. The pontiff represented a schism within the Catholic church. He was excommunicated and exiled to this fortress where many legends about him prevail.
Next, you can wander through the artillery gardens surrounding the castle and breathe in views over the narrow streets that are lined with bustling shops. Castillo del Papa Luna is an absolute must-visit during your time in the province of Castellón. Start planning your getaway today.
More information
Schedule
From 16th October to Palm Sunday: from 10.30am to 5:30pm.
From Palm Sunday to 15th October: from 9.30am to 9.30pm.
Closed: 1st and 6th January, 9th September, 9th October and 25th December.