Arte al Viento. History of Fan. Palmiters d'Aldaia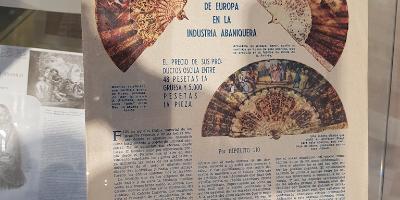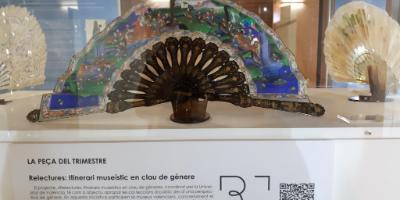 MHR Visitas Guiadas y Culturales
In Spain, the first references of the fan appear in the Chronicle of Peter IV of Aragon (XIV century), in which it is quoted as the office of the nobles who accompanied the king 'the one who carries the fan'. There is also reference of this utensil in the inventories of the prince of Viana's property and that of Queen Juana, as well as nobles, artists and many others. A jewel that perfectly fuses craftsmanship, art and functionality. In its elaboration there are operations of different nature, from the purely artistic to skill jobs such as cutting the rods or folding and pasting the fabrics or vellums.
The aim of this visit is discover the techniques and the wide variety of fans we find in the Museo del Palmito de Aldaia (Valencia). Some
of them dating from the S.XVIII, we will also see traditional machinery, parts and utensils typical of the fan-making process. We will visit
the museum and a palmiter workshop (it comes from the valencian word palmito).
Pre-booking essential
# Availability
Start date
End date
M
T
W
Th
F
Sa
Su