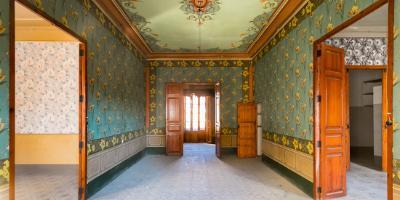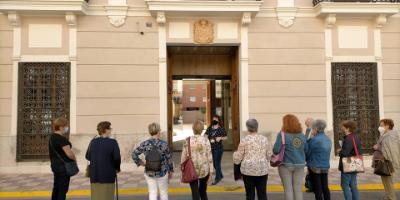 Vía Heraclia Promoción del Patrimonio y Turismo Cultural
We offer you a particular "trip back in time" to the beginning of 1900, when the world took giant steps with the appearance of electricity, oil, the first automobiles, the sound cinema... It is the world where Einstein and Darwin appear in science or Renoir, Van Gogh and Sorolla in art where they use colours to capture the light in Impressionism.

In this Manor House, in Almussafes, which belonged to Dolores Ayora, have been maintained after a wonderful restoration, its modernist architecture, the original frescoes on walls and ceilings, the French-style wallpaper on the walls and the original ceramics, which tell us, along our tour, all the history that has lived. This history and the respectful restoration of the building have made this architectural jewel unique in the Valencian Community and we can enjoy it in all its splendor. What luck, noo?

Price: 6€ (For groups of more than 25 people consult price)
Duration: 1 hour
Schedule: Saturdays 11h
Minimum group: 5 pax / Maximum group: 10 pax

#Disponibilidad
Disponible todo el año