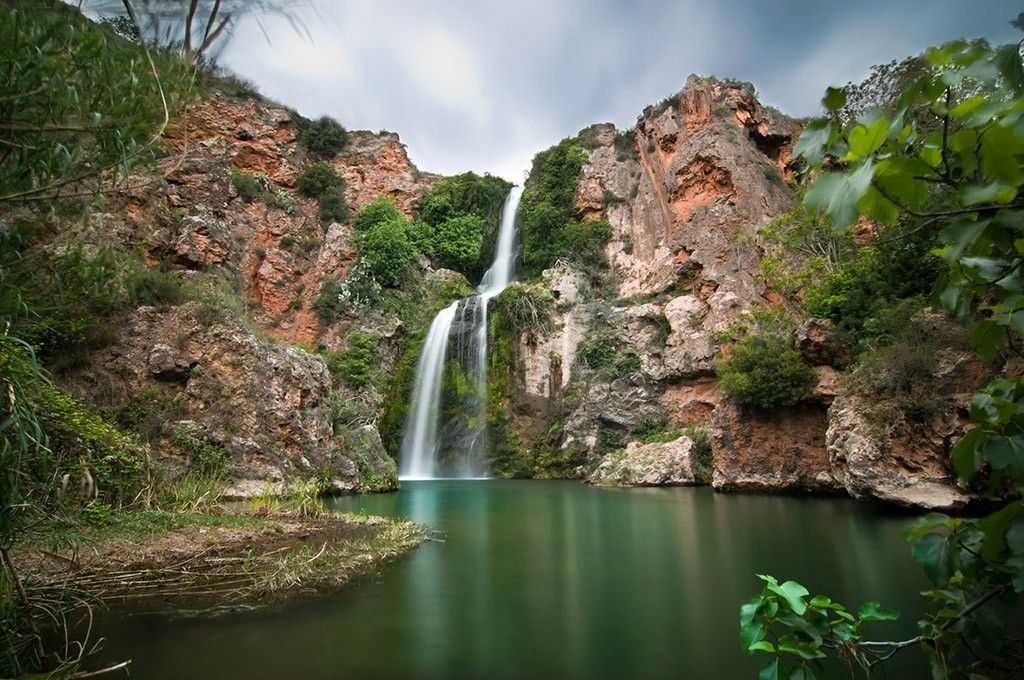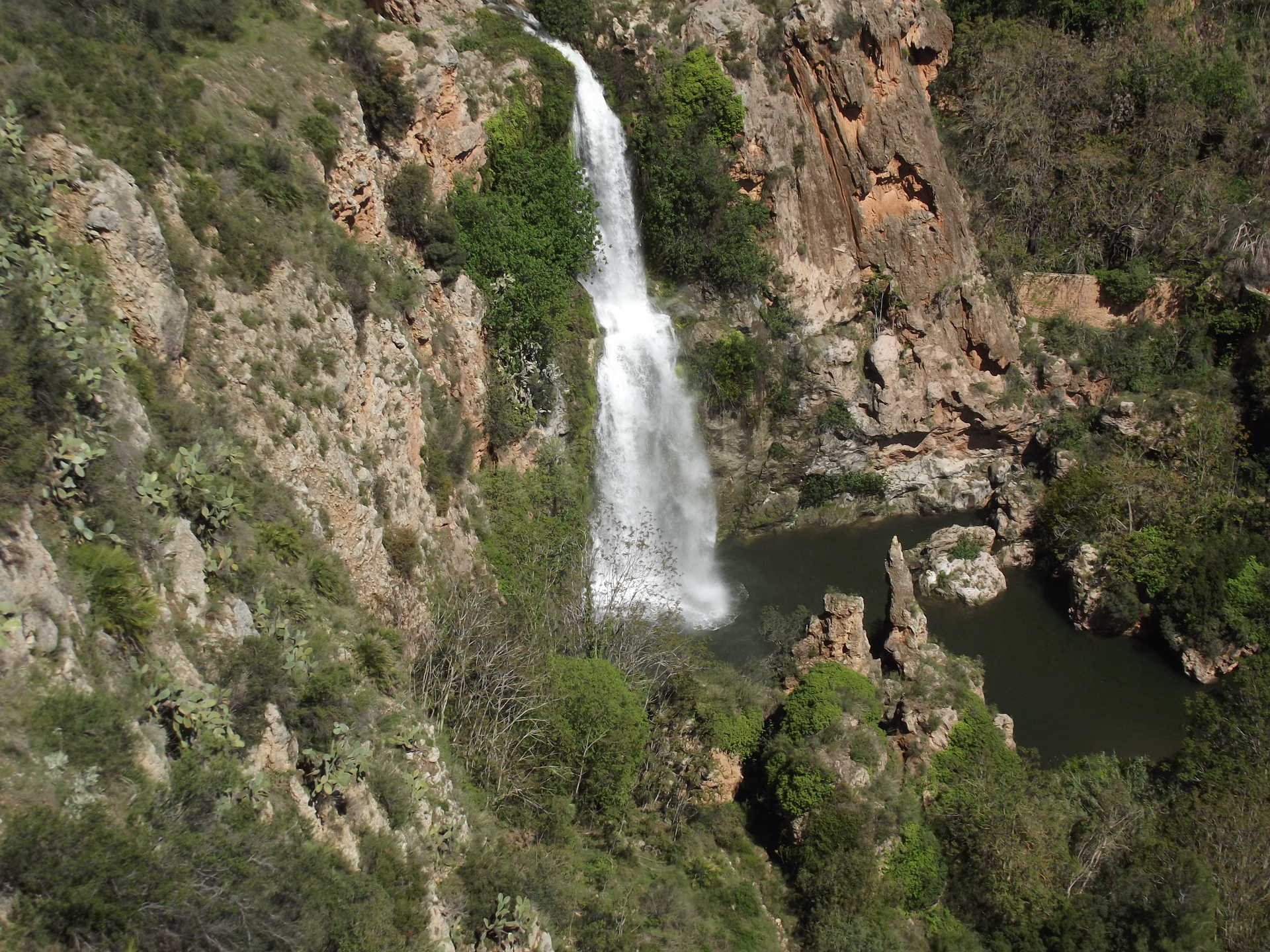 Discover Chella and its impressive waterfall, El Salto de Chella, nestled in a stunning natural landscape.
You can't leave Chella without first having visited El Salto de Chella, a spectacular 25-metre waterfall. Located on the outskirts of the village, it is one of the most popular sights in the area. Once you've visited it up close, you can also climb up to the highest point in the village to the viewing point that affords a different perspective of the beauty spot.
This natural oasis has a microclimate and plenty of things for you to discover. Firstly, of course, there is the waterfall, which is one of the most beautiful in the Region of Valencia. But there is also the ruins of the old hydro-electric plant and its summer house, the old mill, Cueva que llueve, a cave filled with stalactites and stalagmites, and El paraíso, a small protected wetland area with all sorts of plants and vegetation.
If you want to see all of this, we recommend you walk the Salto de Chella trail. It will take you about 45 minutes to walk the entire route which meanders through this enchanting landscape.
Discover the wonders of Chella and its natural paradise.