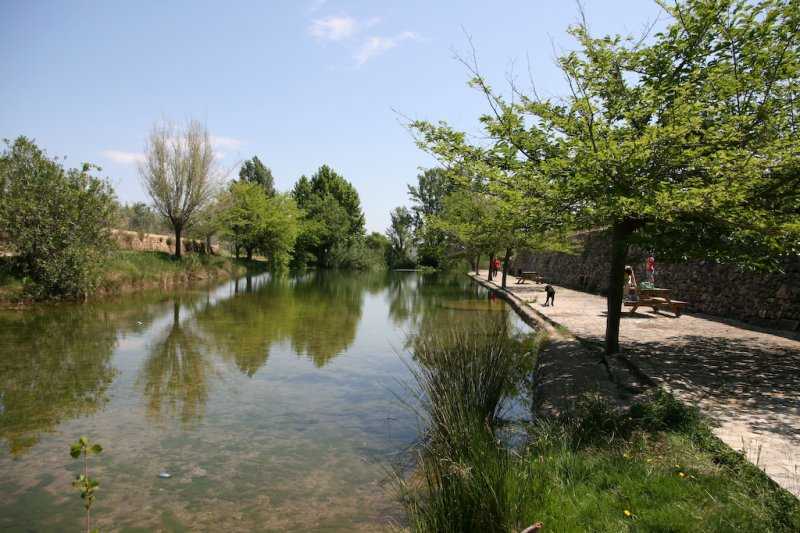 Abrullador gorge feeds a beautiful pool immersed in the wilderness in Chella. Welcome to Playa Selvaje.
Sitting amid oleander and rushes, Playa Salvaje – literally meaning 'wild beach' – is a peaceful pool immersed in verdant plant life where you can escape the heat on a hot summer's day. Created by a diversion damn, the pool is easy to reach from Chella and is a great stop on a hike.
If you are looking for a place to enjoy the great outdoors, Playa Salvaje might just be what you're looking for. The area around Chella is defined by its fertile land, thanks to the river Sellent that runs through it. While you're here, make sure you breathe in the vistas from El Salto viewing point, visit fountains such as Abrullador, Los Chopos, and El Zarzalet, and explore springs such as Clochicas and Abogao.
In Chella, make sure you take a stroll through the Moorish part of the town whose streets stand as they once did. You should also take time to visit the remains of the Arab castle, which sits on the highest part of the town, and visit the manor house and Palacio de los Condes de Buñol.
The next time you wonder which beaches are closest to Chella, remember this swimming area immersed in the landscapes of the inland and close to the history and culture of Chella. During your time in the area, don't miss the traditional delicacies, including casolica de pencas, puchero, gazpacho de tortas and a number of different baked rice dishes and caldosos. A wild beach in the inland that has got a great deal to offer.