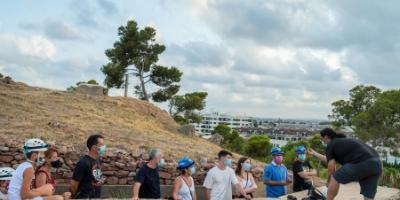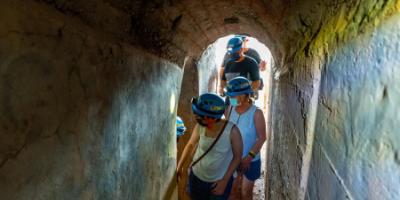 TOURIST INFO EL PUIG DE SANTA MARIA
In this guided tour you will enter the defensive line El Puig - Carasoles, a set of shelters and trenches from the Spanish Civil War in El Puig
In the spring of 1938 Franco's troops were advancing towards Valencia, so the Republican government had to consider a new defensive strategy. They decided to build fortifications in the shape of an arc around the city of Valencia.
This area known as El Puig-Los Carasoles line, also called the Immediate for being the closest to Valencia, it is 26 km. of length. It extends from El Puig to Ribarroja del Turia. It is a large complex of trenches, bunkers, tunnels, machine gun emplacements and platforms.
Duration: 1h30. Not suitable for the elderly or children under 5 years old. Not accesible. Comfortable and waterproof shoes.