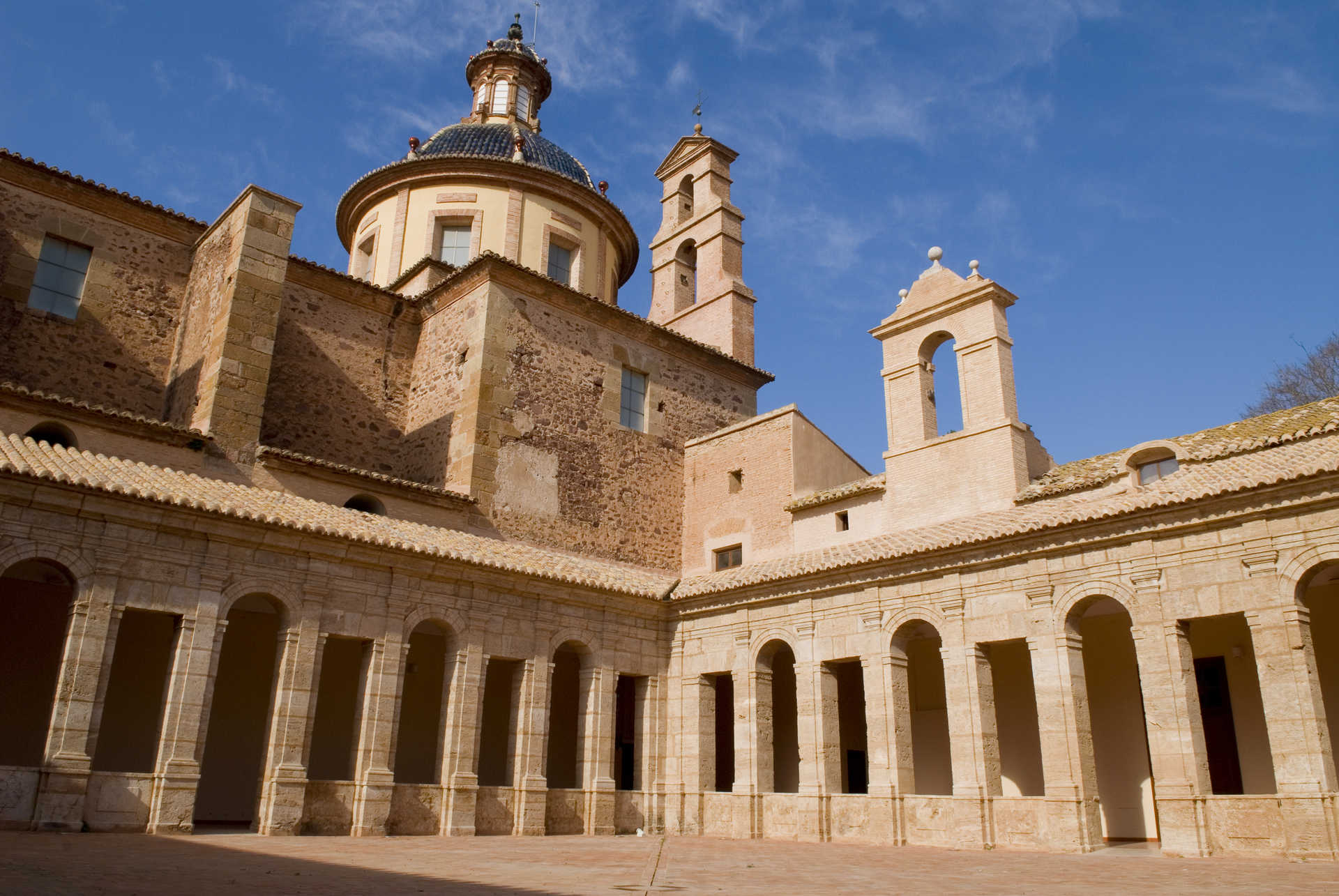 Antigua carretera de barcelona, km. 13,300

contact information
Declared a Site of Cultural Interest in 1996, Cartuja de Ara Christi is a beautiful monastery with a fascinating history.
El Puig de Santa Maria is home to a beautiful monastery that was declared a Site of Cultural Interest in 1996. Designed by Carthusian architect Fray Antonio Ortiz and commissioned by the Roig family of València, Cartuja de Ara Christi started being built in 1585. A community of Carthusian monks, connected to Cartuja de Porta-Coeli in Serra, moved into the monastery and over time it became a functioning religious building visited by many communities of friars, monks and nuns.
Cartuja de Ara Christi has a number of rooms built around a great cloister. There are also smaller cloisters and the individual garden plots of the Carthusian monks.
To enter the monastery, you first must step through a gate and two small buildings known as porterías. The layout and rooms of the monastery follow the directions of the Carthusian Order. There are, therefore, a church, monastic cells, a main cloister, two smaller cloisters, a chapter house, refectory, gardens and stables. It also had various defence structures and towers for protection.
Generally, the buildings are quite simple, creating an atmosphere that encourages relaxation and reflection. That said, the church dome and the chapel of rest boast exquisite decorations.
The monastery runs guided tours so you can discover all the treasures of El Puig de Santa Maria.