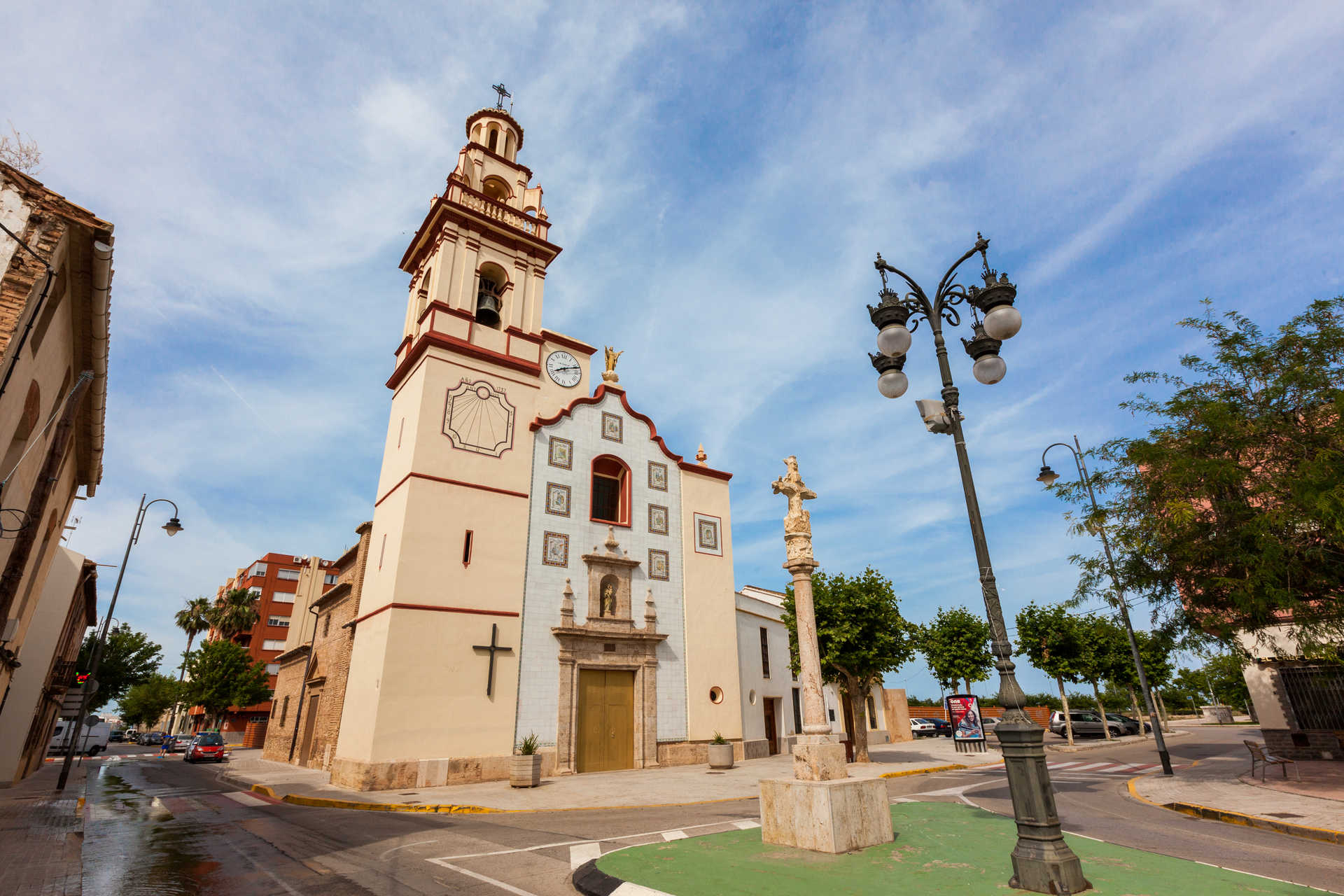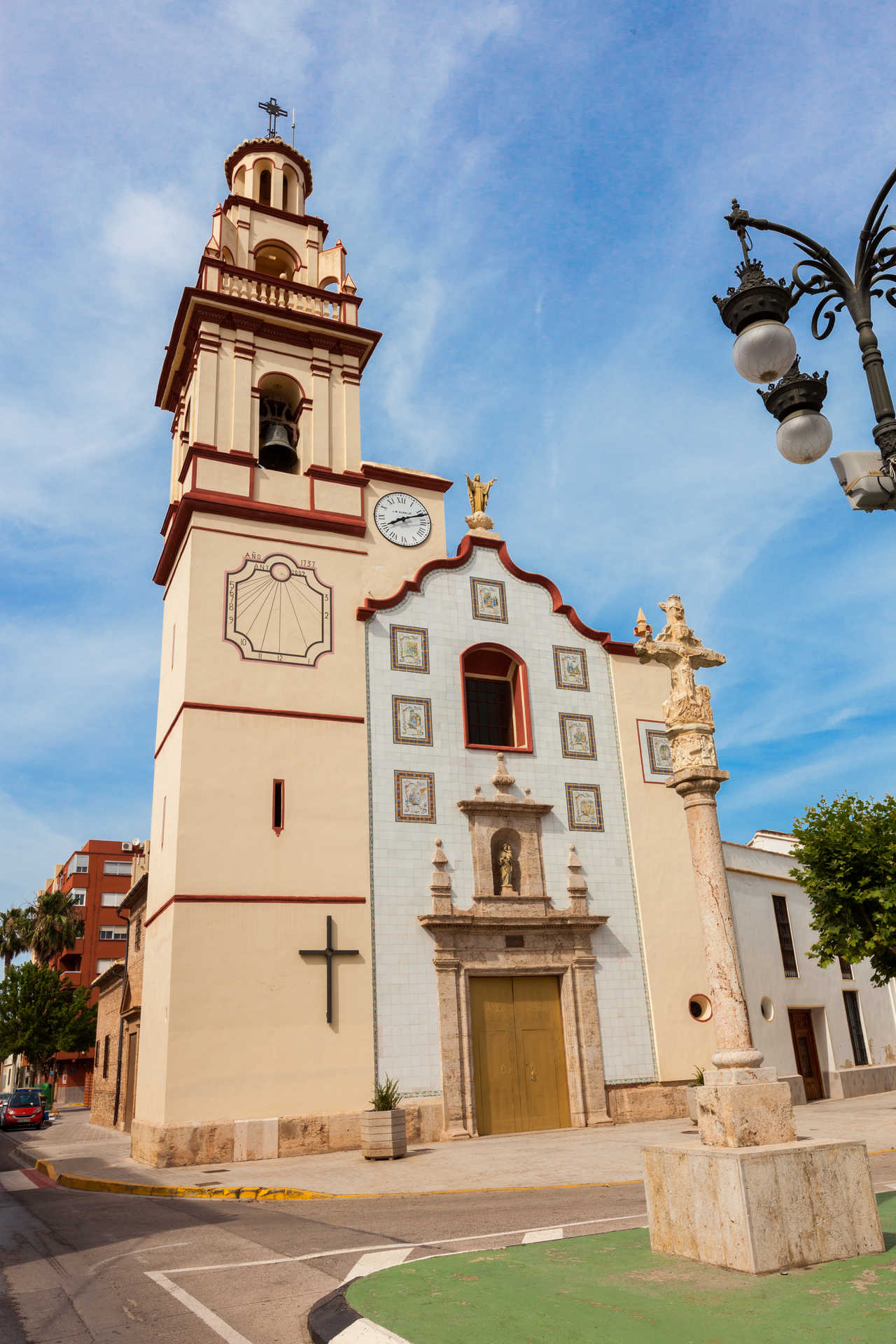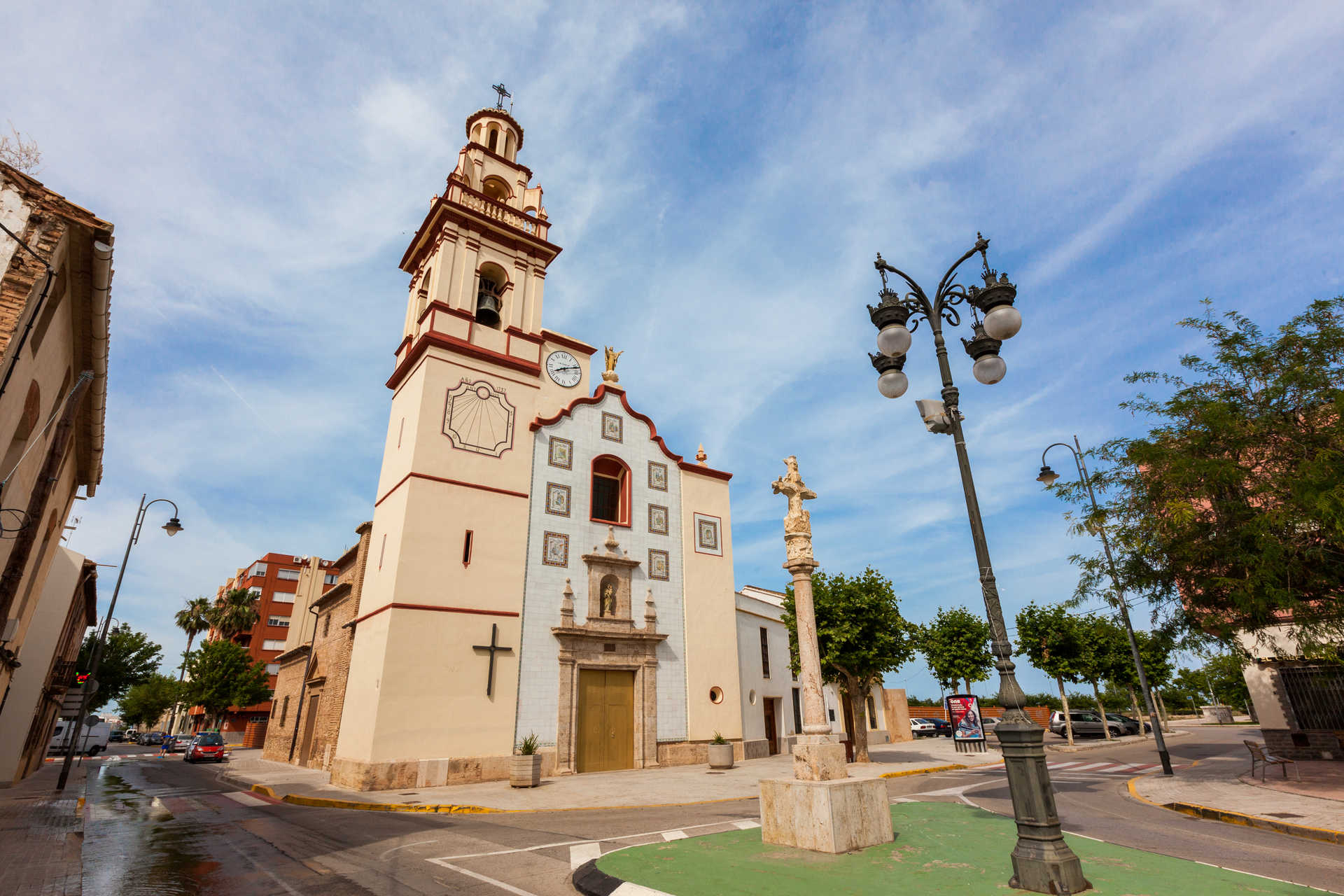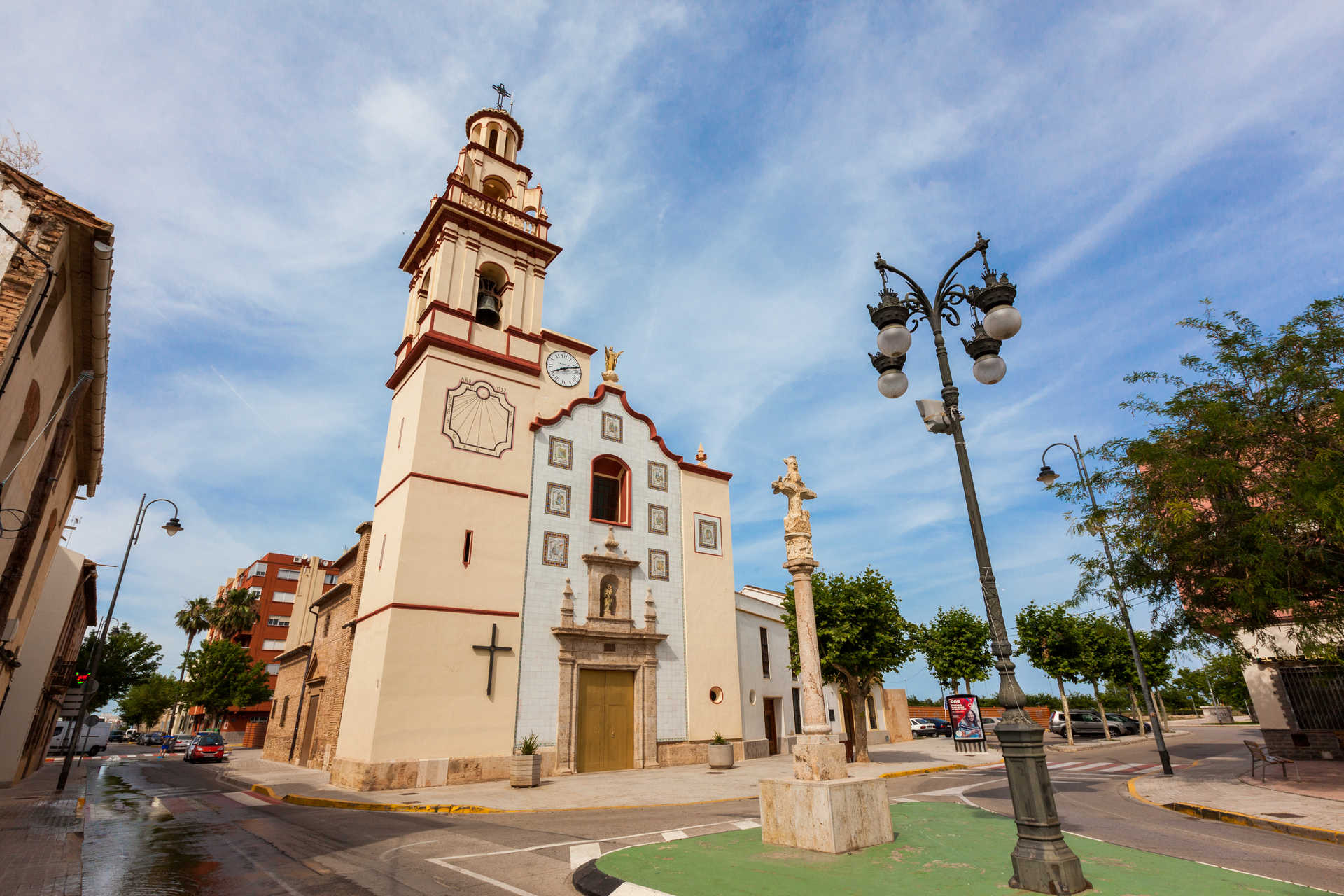 Plaza Creu, 1

contact information
For centuries, La Pobla de Farnals' town life has centred around San José parish church. Come and take a look around during your time in this quintessential huerta town.
San José parish church sits on a bustling historic square in the heart of La Pobla de Farnals. The building is believed to have been built on the reamins of a Moorish farming estate which marked the beginnings of the town. The present-day church dates from the 18th century, specifically the year 1737. It is one of the finest examples of religious Baroque in L'Horta Nord. The church was later extended to house the remains of the Catholic martyr, San Félix.
The church boasts many points of interest, particularly the granite shrine located at the entrance. As you step inside, you will walk under the images of Jesus Christ and San José.
San José parish church also has beautiful paintings dating to the 17th and 18th centuries as well as a square belltower, which was recently renovated. Once you've visited the parish church, we recommend taking a wander through the historic streets to soak up the atmosphere of this typical huerta town that lies close to the Mediterranean sea. You could then take a walk or a bike ride into the agricultural land that is criss-crossed with century-old irrigation canals. Alternatively, you could go to the beach where you will find all the services you could possibly need and a great atmosphere. La Pobla de Farnals is well connected by rail and road to València city; so you've got no excuse not to come for a visit.
More information
Schedule
Horario de culto