The lost sword of King James I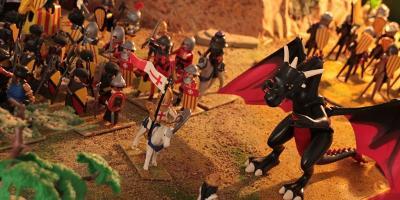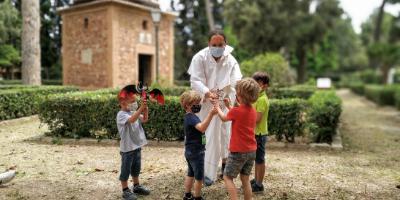 The Mercedarian monk Eufrasio, Eu for friends, has volunteered to show the Hermitage of St. George to tourists. But during the tour is interrupted by Sonia, a woman who claims to be the daughter of the last guardians of the hermitage. Eu will try to explain to the visitors his version of the history of the battle of El Puig, but Sonia will insist on his realistic and practical vision of things.
During the tour children can play while they know the history of this place, enjoy a miniature battle recreation, look for the lost sword of king James I and can be photographed dressed as a knight in our photocall.