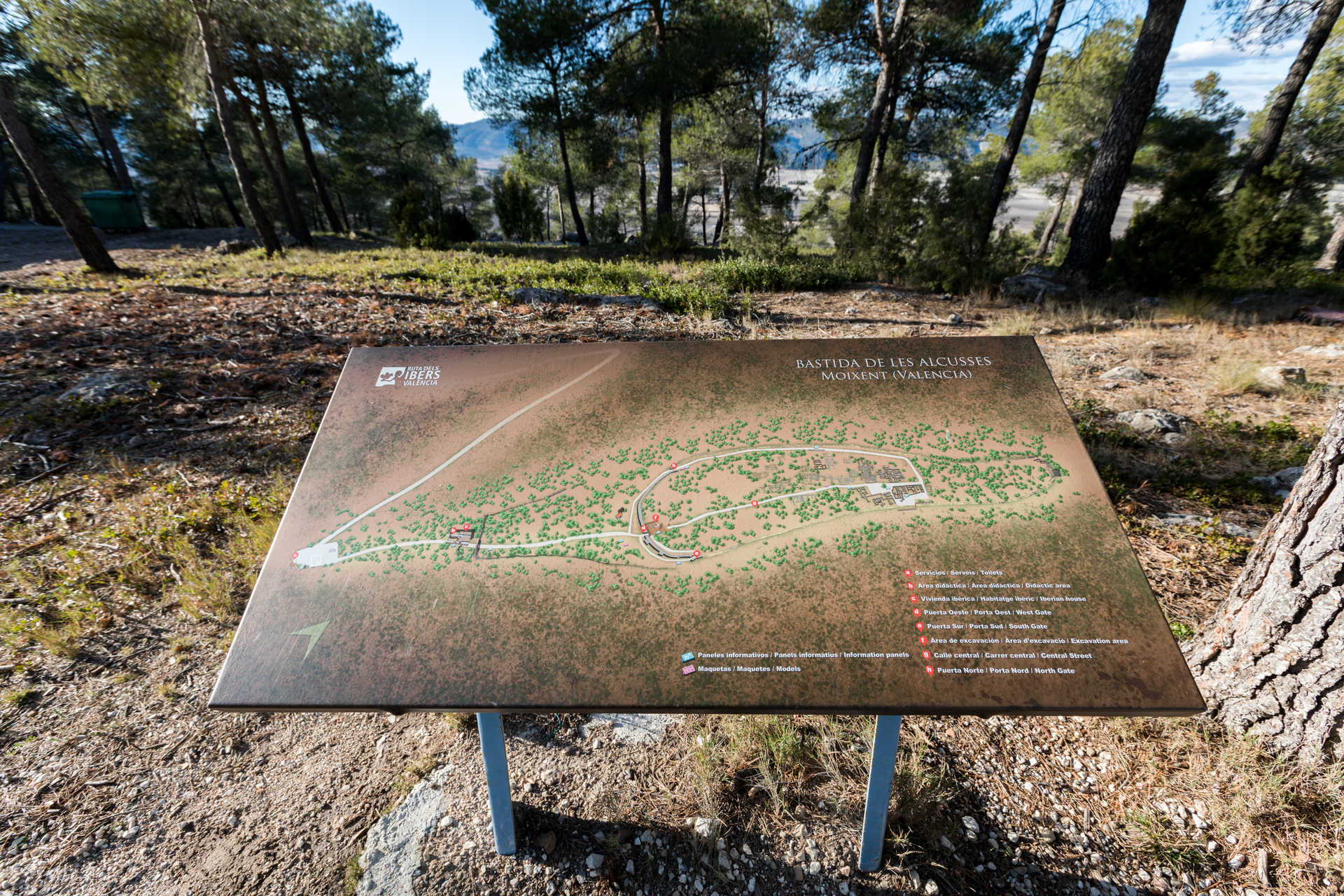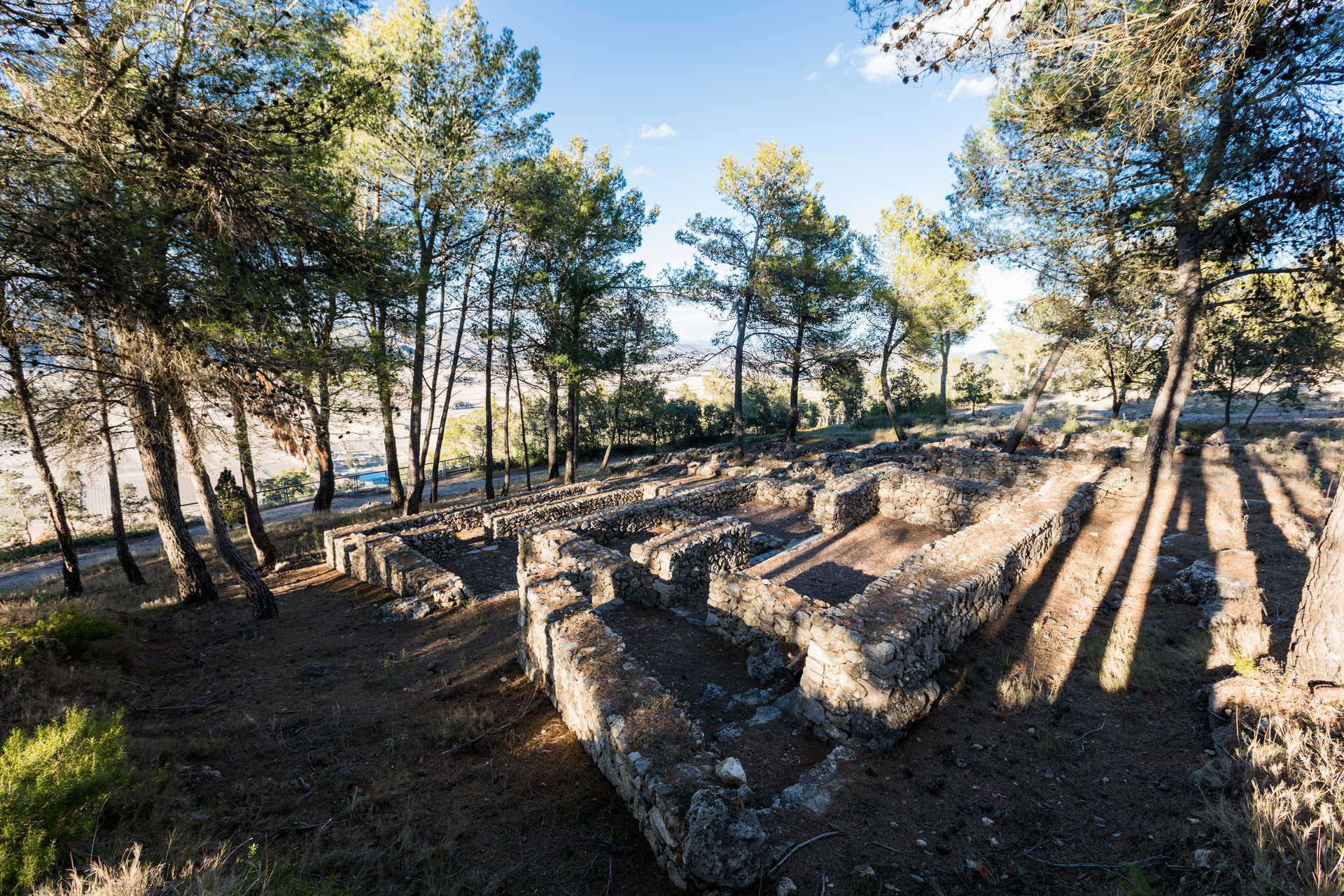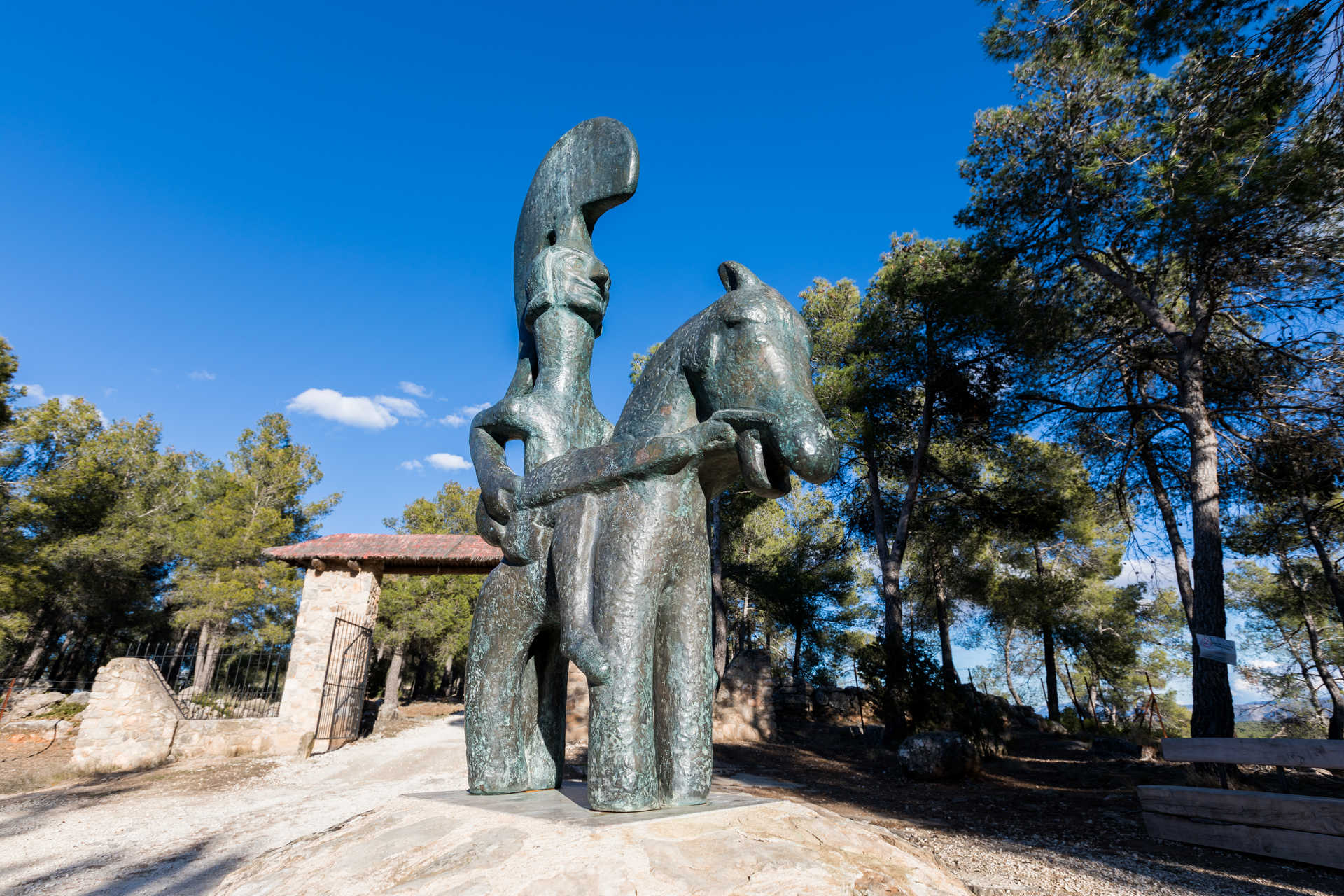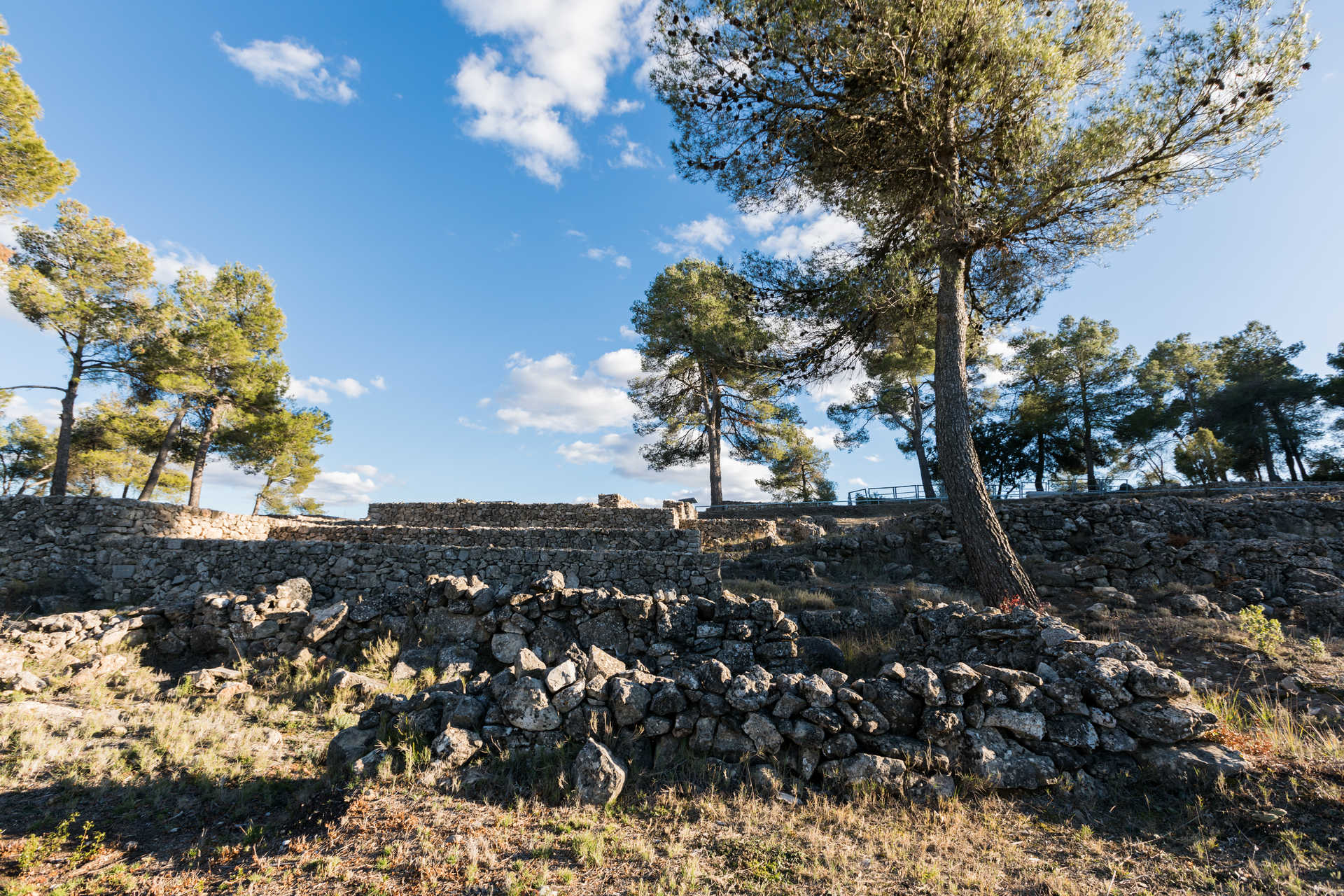 Carretera Moixent-Fontanars (CV-652), Km 10,5.

contact information
Discover Mogente's long history at this 4th century BC Iberian settlement.
The Region of Valencia is home to a number of important archaeological sites. Bastida de les Alcusses is one of them. Located close to Mogente, this Iberian settlement dates back to the 4th century BC.
Four gates and three towers were found here in over six hectares of land. As you wander around the site, you will see how the town was organised into blocks of sizeable dwellings. A number of objects have been found among the ruins, including Iberian and Greek ceramics, steel slates with Iberian language engravings, the famous guerrer de Moixent and a set of farming tools that are in a good state of preservation.
The settlement is important for two reasons: first, its defence system, which comprises a 4m thick wall, four connected towers and four gates; and second, Casa Íbera de la Bastida. This reproduction of an Iberian house was built as a place to hold living history tours and educational events. The site is a wonderful place for all the family to learn a little bit more about how the Iberians lived.
More information
Schedule
Tuesday to Saturday:
Winter (from october to april): 10 a.m. to 2 p.m. and 4 p.m. to 6 p.m.
Summer (may to september): 10 a.m to 2 p.m. and 6 p.m. to 8 p.m.

Sundays and bank holidays: 10:30 a.m. to a 2 p.m.