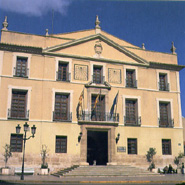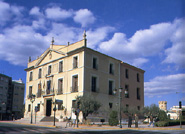 Plaza Ingeniero Castells,v1

contact information
This building was built in 1760, to be the residence of the first Count of Villapaterna. It has been headquarters to the local council from 1990 after having had diverse functions such as lodgings for the poor, as a war hospital, Guardia Civil barracks and as an exhibition centre.

It has a rectangular layout on three floors with two clearly differentiated areas, originally made up of the stables and the municipal dependence stores. The facade retains an austere decoration based on a geometric and symmetrical organisation of its elements. The principal entrance is crowned by the coat of arms of the Counts and the Calatrava Cross.

In 1976, it was declared a local historic-artistic monument and in 1983 it was acquired by Paterna Council.
More information
Schedule
De lunes a sábados, de 9.00 a 14.00 horas