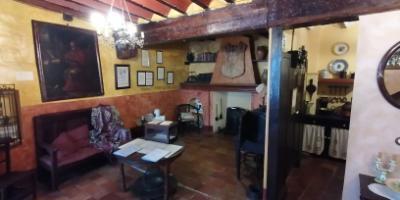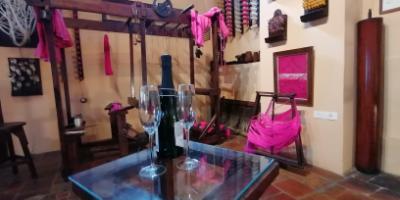 Museo del Vino de Sisternas
Guided tour of Casa Seda Requena, Headquarters of the Silk Weavers Guild, in which the lost and important history of the silk industry in Requene and its particular connection with wine and cava is recovered. Throughout the 18th century and until the middle of the 19th century, Requena's main economic engine was the silk industry, with more than 800 active looms. With the silk crisis, the profits obtained are invested in vinification lands with the native variety Bobal as the best exponent. It is a typical house in the Barrio de La Villa, narrow and very tall. It has a symbol on the façade that differentiates it from the others: tiles of San Jerónimo placed by the Guild of silk weavers in the year 1740. In its various rooms we find collections of all kinds, ending the visit with an audiovisual relating to the entire silk process: eggs, worms, cocoons and work on the looms.
The experience includes a tasting of organic brut cava and requenense dry sausage.