Destinations committed to quality
Uriel has a rich natural, cultural and gastronomic offer that turns your visit into a pleasure of all the senses. On the one hand its natural surroundings together with a characteristic climate invite you to enjoy the pure fresh air and the natural products of the area. On the other hand it is highly recommendable to go for a stroll through its old quarter populated with old houses and ancestral homes. One can do all these things after having enjoyed the exquisite wines of the town, with their own denominación de origin (D.O. - prestigious food and wine product classification), which are one of the most recognised charms of the district.

How to get here:
The main access route is the A-3 that links the Region of Valencia to Castilla and Madrid. There is also the N-332 towards Albacete or the N-330 that links Utiel to Teruel, Zaragoza and France.

Oficinas de turismo:
Find
Name
Types
Management companies
Hotels
Rural accommodations
Active tourism companies
Adventure company
Complementary services companies
Events
Experiences
Festivals
Monuments
Museums
Shopping
Tourist offices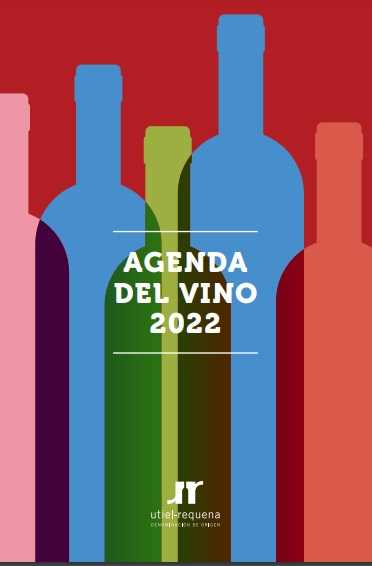 Agenda del Vino 2022 is an extensive programme of activities revolving around the world of wine. Held in Utiel-Requena, the events will take you on a discovery of the traditions and customs of this designation of origin winemaking region.
You can visit wineries where you will learn how wines are produced, which tools are used and what makes a good cultivation area. You can learn from connoisseurs how to refine your palate and create great pairings. And you can take guided tours, courses and much more.
The programme divides activities into six categories, namely visit, visit plus tasting, wine and tapa, tasting and pairing, courses and events.
To avoid disappointment, it's a good idea to book your place. Check out the year-long programme and start putting the dates in your diary now.
*Please confirm event times and dates have not changed.