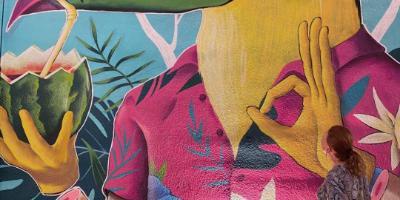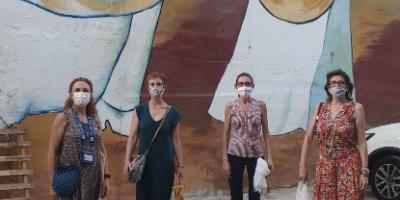 Take a walk by Valencian maritim neighborghoods of Cabanyal-Canyamelar enjoying Street Art
Route by bike or on foot through one of the most visited neighbourhoods in the city.
At present, and without a doubt, urban art is considered the largest open-air museum, a museum open to the public without opening or closing hours and also constantly changing since its interventions are ephemeral.
In this maritime neighbourhood, both established and emerging artists have found the perfect place to unleash their fantastic creations, filling with colour and images the facades of buildings happily rehabilitated or for the moment abandoned, wall canvases of empty plots, blinds of shops etc.
These original and creative interventions have been favoured by the institutional support they have received in recent years through the numerous festivals that have been held around these cultural events, such as Igualmet fest, VlC urban art, as examples of them.

confortable shoes, bring some water and a hat.
if you want to rent a bike for the tour, there will be an extra charge of 8€ per bicycle.