A bike ride through the bridges of Valencia.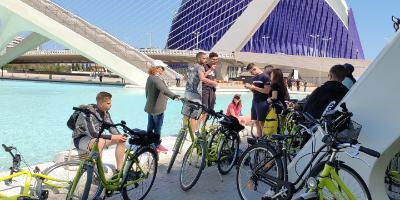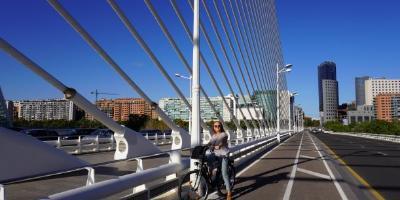 A bike ride through the bridges of Valencia.
Cycling along the Jardin del Turia is one of the most pleasant walks that can be done by bicycle in the city of Valencia. This fantastic natural space of approximately 11 linear kilometres, is located in the old Turia river bed, after the disastrous flood of 1957, was diverted to the south of the city.
The history of Valencia is linked to its river and its bridges, the urban expand of the city is accompanied by the construction of new bridges, necessary to cross from one bank of the city to the other.
On this walk we will go through the 17 bridges revealing the history of all of them, the sculptures that preside over them. We will ¿travel¿ from the medieval city -from the 15th century to the 21st century- . The bridges have been witnesses of history and its most outstanding moments. Nature, history and heritage, all linked in this proposal by a river bed converted into the Jardín del Turia, the great green lung of the city.

Route of 2.30 minutes.
You can bring your own bycicle or we can help you to rent.
Price does not include rental bike, minimun of 5 persona per group