Enjoy an special day cooking paella with us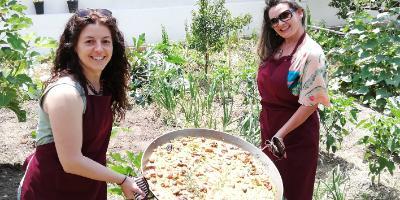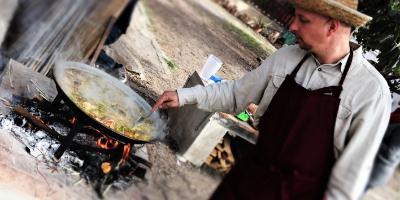 Paella workshop in a farmhouse in the vegetable market garden of the city of València. Learn how to cook the authentic Valencian paella over a wood fire and enjoy it in our house, 10 minutes from the city center. Be our guest and live the experience of the paella ritual as Valencians do every Sunday, in a happy and family atmosphere.
- Includes tasting of paella, salad from our vegetable garden, appetizer, dessert, water and two glasses of wine, beer or soft drinks.
- Does not include cooking of any other type of food or drinks not previously requested. The place is not a restaurant, only paella is cooked and it is cooked by the customer.
- Maximum 10 people. Shared activity with other people, guaranteed from 1 person.
- Availability for groups all year long.