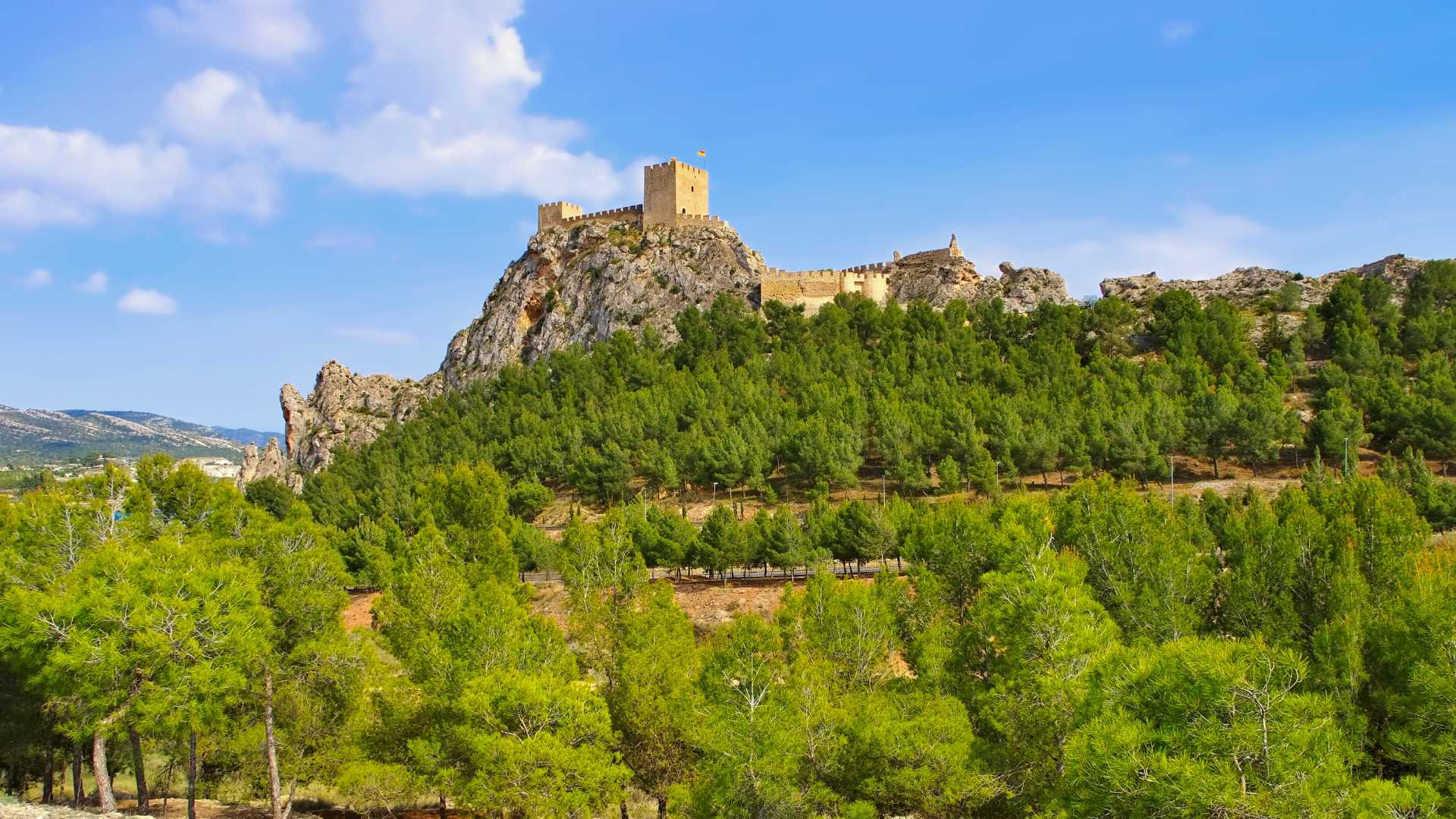 Calle Castillo 1- 03630

contact information
Defining the skyline of the village, Sax castle is an imposing fortress perched atop a mountain offering stunning views over Alto Vinalopó.
The village of Sax is defined by a stone castle of the same name. Perched 500 metres above sea level, this great bastion makes a visual impact with its imposing silhouette visible from miles away. Thanks to its elevated position, you can enjoy spectacular views over Alto Vinalopó during your visit.
Extending along the rugged summit, Sax castle can be divided into two distinct parts. To the north sits a square mudwall tower, just one floor high, dating to the Almohad period, while to the south-east dominates Homenaje tower, built in the early 14th century. During its most recent restoration (1998-1999), part of the main castle gate was reconstructed.
Sax castle represents the great legacy of the past that you can discover up-close during your visit.
The village of Sax also offers plenty of culture and history for you to soak up. As you walk through the historic centre, you'll be transported back in time to the different civilisations that lived here. Chapels, museums, churches and more await your visit.
There are also lots of sports activities in the area, such as hiking trails that will immerse you in the natural wonderland surrounding Sax.
And then, of course, there's the local gastronomy, famed in particular for its pastries, such as rollicos de aguardiente, mostachones and most famously suspiros.
Come to Sax to live history, culture and cuisine.