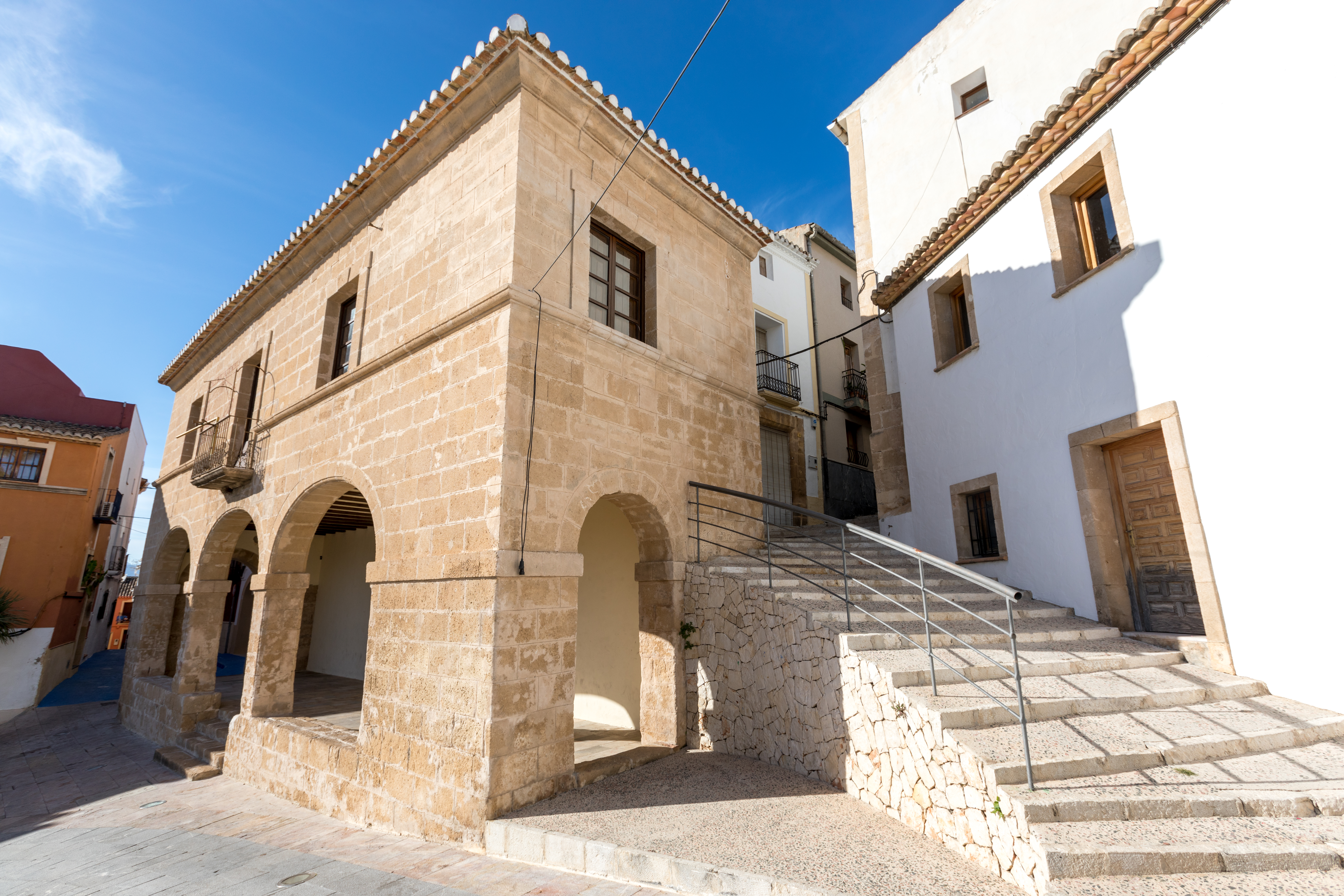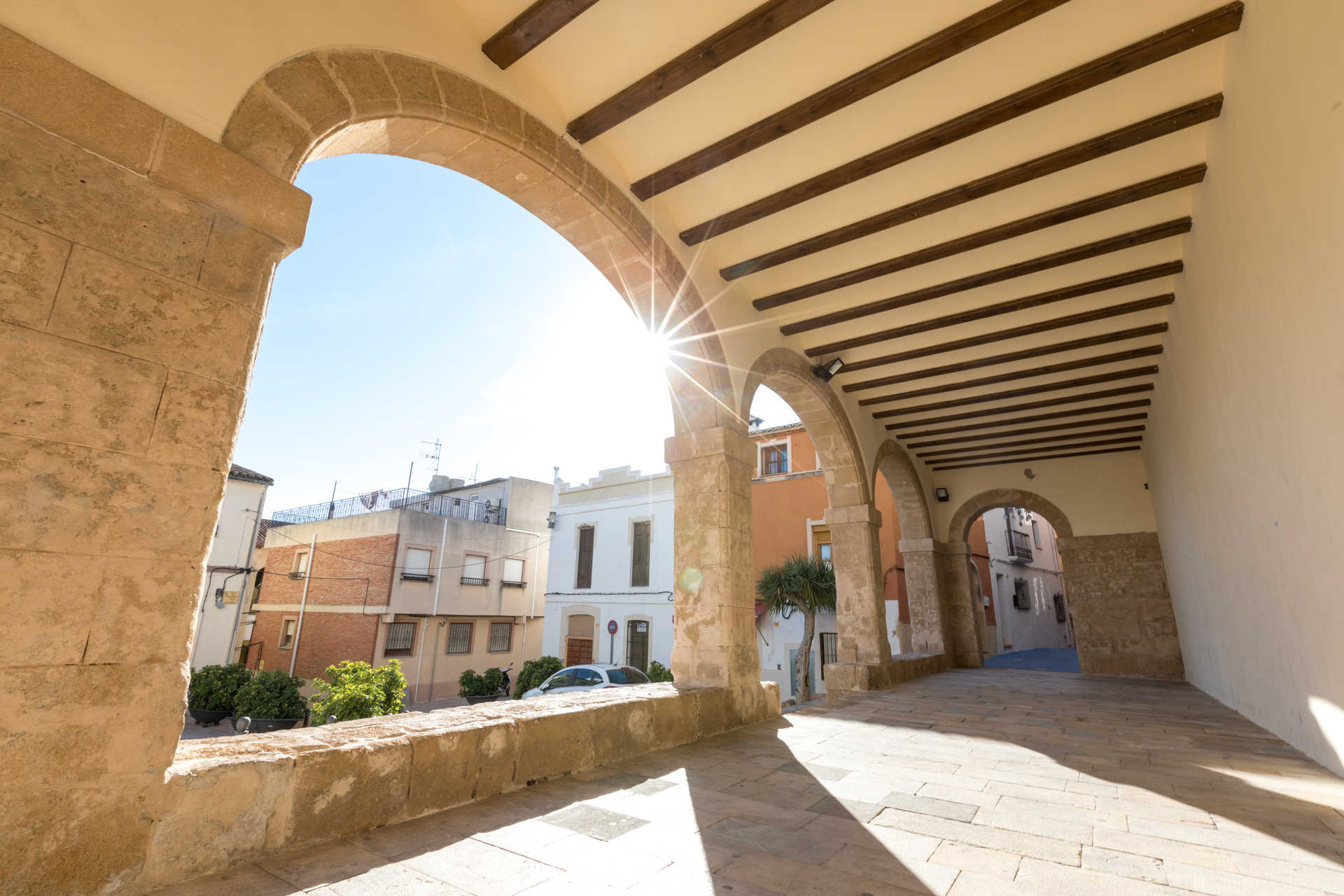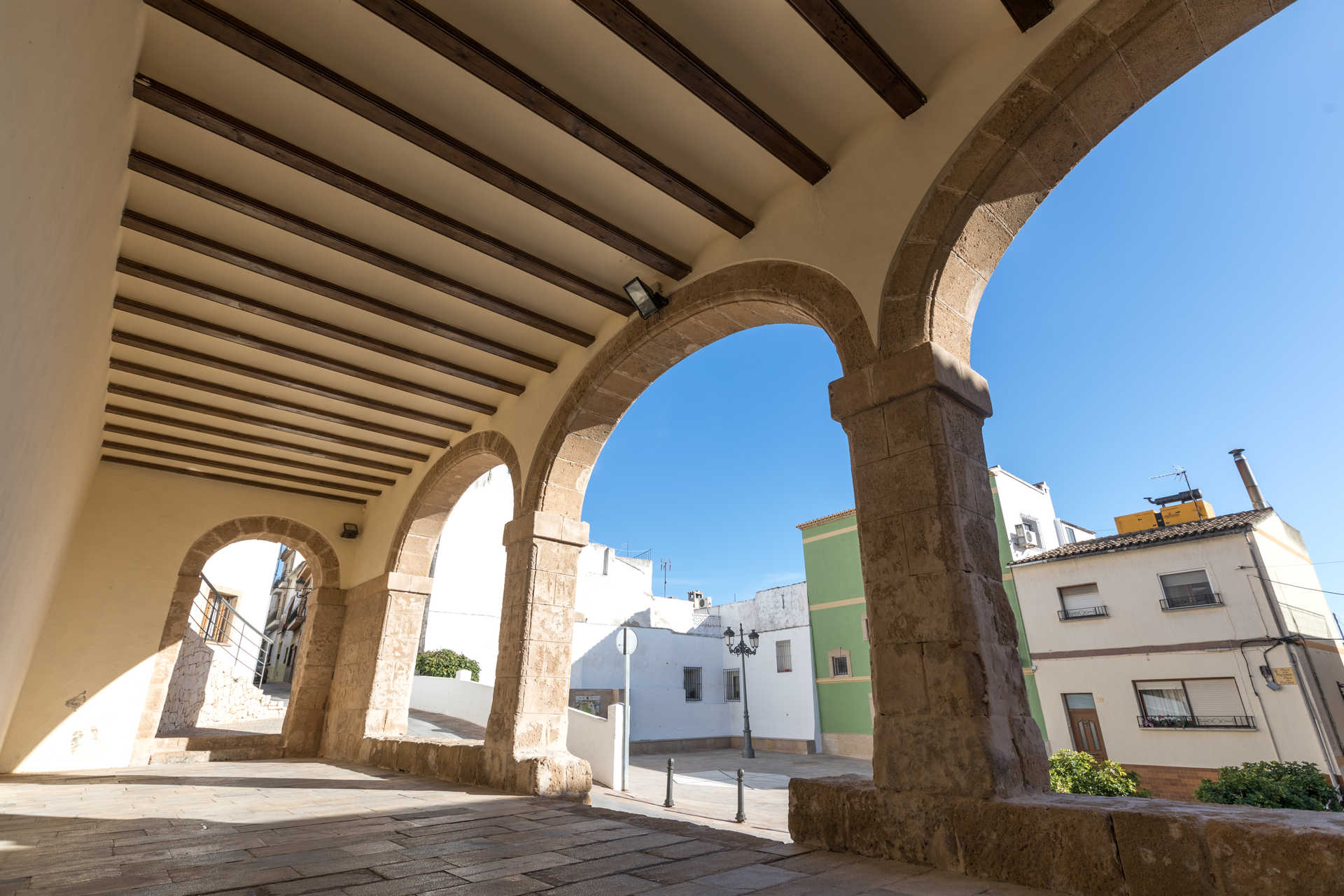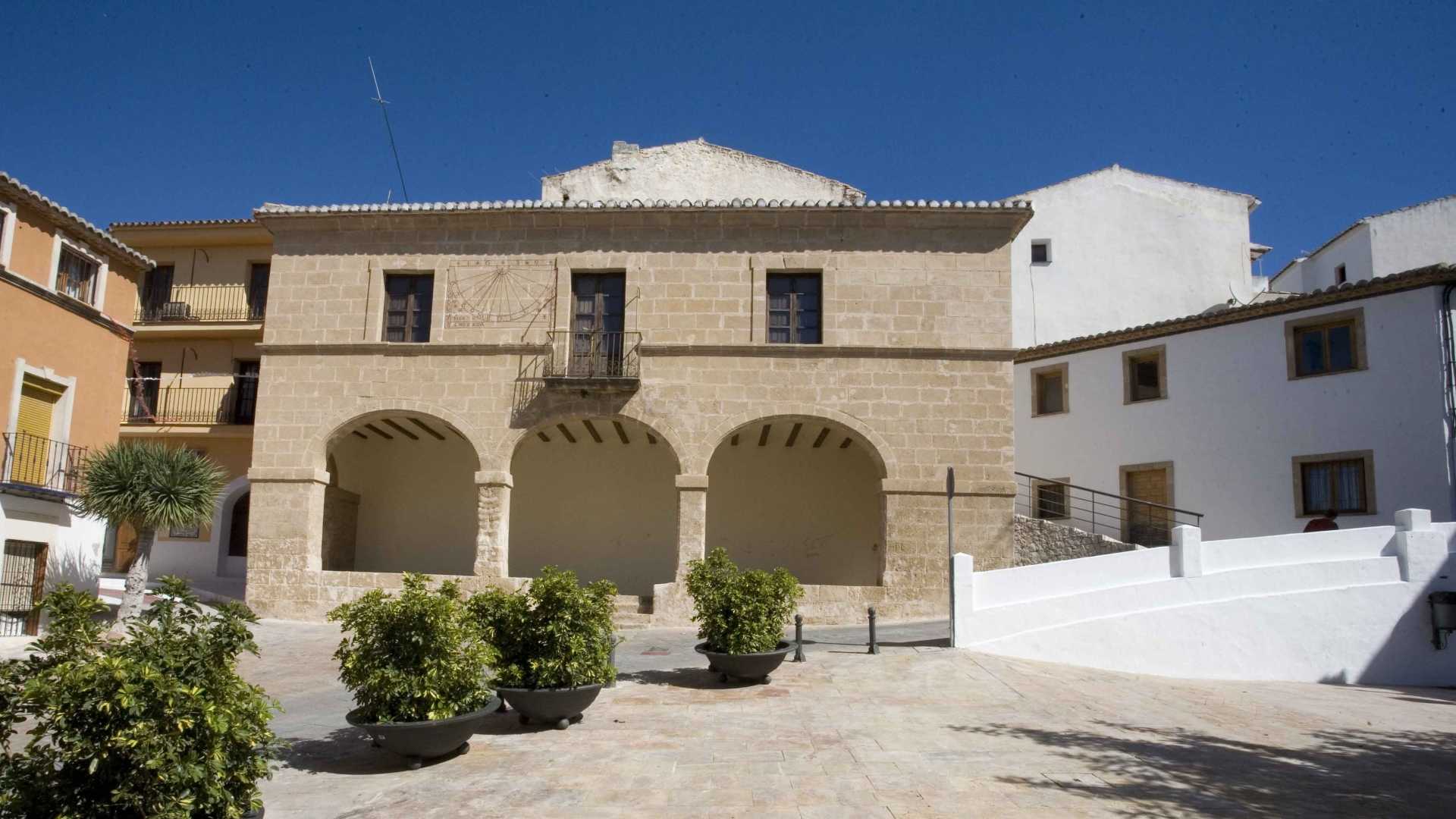 Plaza dels Porxes
03725

contact information
Town hall officials held meetings in this old building till 1991.
Made of unpolished stone, it is supported by three frontal arches and two lateral arches. A sundial on its facade dates back to 1639.
The building is adjacent what long ago was the home of Constanza, San Vicente's Ferrer sister.
It is one of the steps on the "Ruta Vicentina", where you can visit the "Centre d'estudis Vicentins" - Vincentian Studies Center with the exhibition "LIFE AND LEGEND OF A PREACHER"
+ INFO: Calle Constanza Ferrer, 4 - Teulada - Tel: 00 34 96 574 00 04 | 00 34 96 574 01 58 - ext. 1805 - Email: cultura@teuladamoraira.org