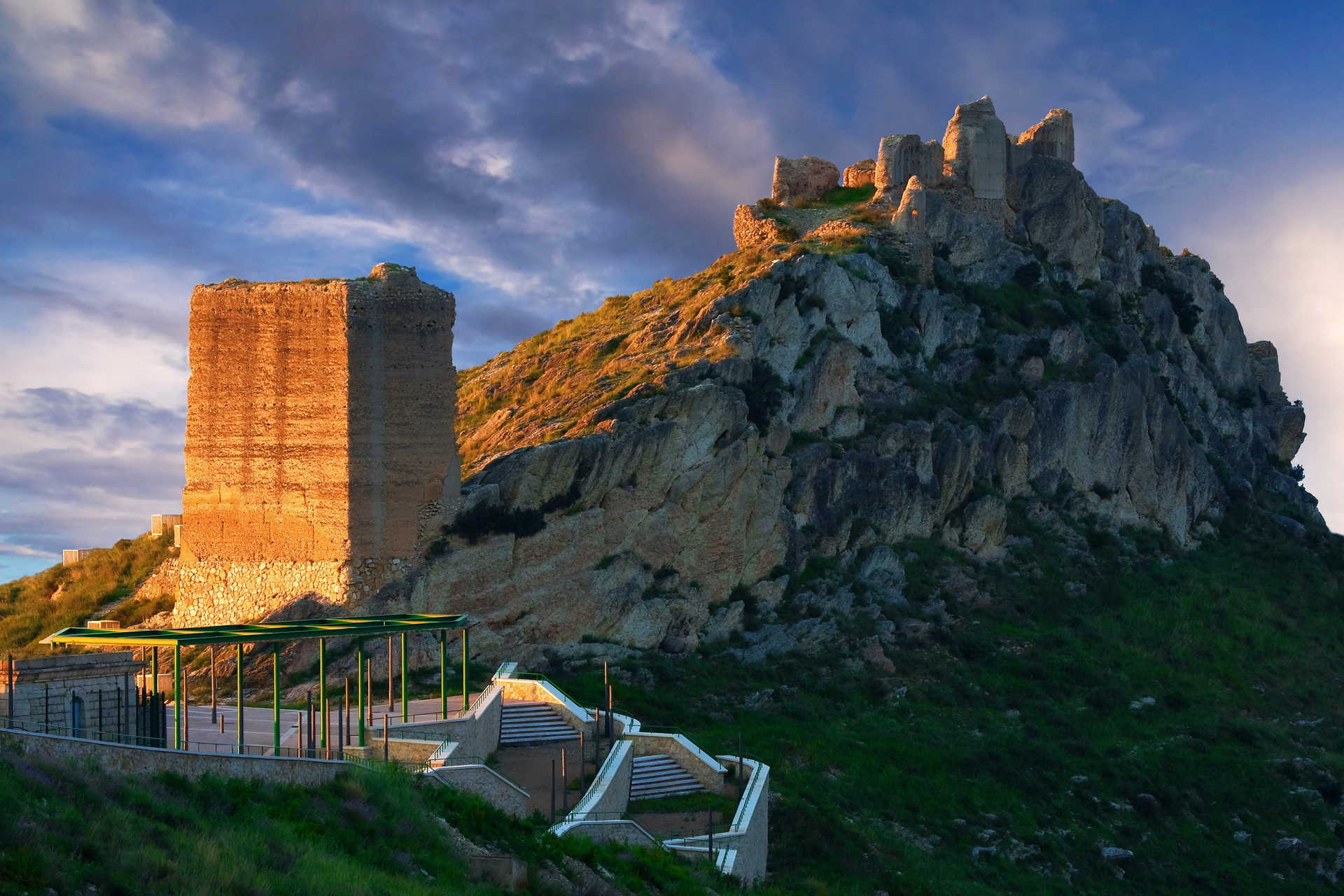 Castillo
03100

contact information
Discover the history of Jijona through Torre Grossa castle and breathe in beautiful views from the top of the hill.
Jijona is the perfect place to discover inland Alicante and savour its sweet treat par excellence: turrón (nougat). But there's much more to discover in the village, in particular its fascinating history.
If you turn your gaze skywards, you'll see the remains of Jijona castle, also known as Torre Grossa castle.
Torre Grossa castle was built by the Almohads between the late 12th and early 13th centuries. After it was seized by the Christians in the 13th century, the main building and castle wall were constructed. The fortress played a key role in defending the border of the Kingdom of Valencia. At its feet, the village of Jijona started to grow. Over time, the castle started to deteriorate. During the War of the Spanish Succession, it was attacked by the Austrian troops who practically razed it to the ground.
Architecturally, the imposing fortress extends along almost the whole of the hilltop where it perches. There castle is defined by two fortified stone areas, dominated by the northern tower, Torre Grossa, an impressive defence tower.
Nowadays, you can still see different parts of the walls and old defence towers around the perimeter of the castle.
If you're interested in visiting the castle, there are two ways to get there. Coming from Tibi, you'll find yourself in front of the castle as soon as you arrive in the village, however if you're coming from Alicante, you'll have to follow the directions in the village to get to the fortress.