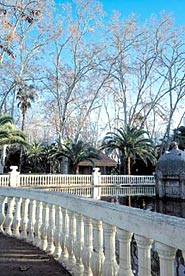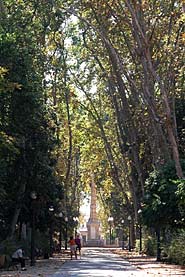 Parque Ribalta

contact information
With its sculptures, plants and English garden, Parque Ribalta is one of the prettiest parks in the city of Castelló de la Plana.
During your stay in Castelló de la Plana, make sure you take time to stroll around Parque Ribalta, one of the prettiest parks in the city.
Built in the final third of the 19th century, Parque Ribalta showcases elements of Romanticism in its architecture. Strategically located next to what used to be the train station, the park was created to demonstrate Castelló de la Plana's economic power to all those who visited the city.
Over the years, the park has been redesigned, integrating a romantic English garden with a diverse variety of plants and a number of sculptures.
The pergola is one of the features that best defines the park; events are held here and local families use it as a meeting point. Parque Ribalta also has Baroque ceramic benches, fountains and statues of some famous musicians, such as Tárrega, Albéniz and Falla.
Take a wander through the park to soak up all of its beauty.