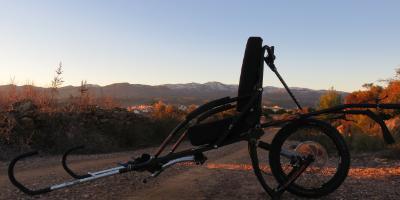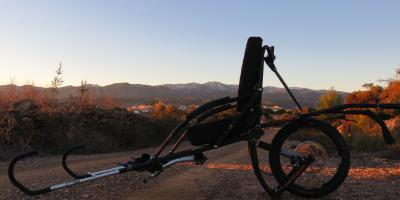 The activity takes places in Vilanova d'Alcolea, a place where landscapes and paths can be traced to enjoy and breathe nature, in one of the different routes we agree.

Time length: 3-4 hours

It should be specified whether hiking or running

Compulsory material (for all participants)

Food.
Water.
Heavy clothes for the person who sits Joëlette (depending on the wheather and season).

Recommended material

Protection against sun (cream, sun glasses)
Total price (includes)

80,00 €. Accompaniment, help and support, Joëlette maintenance, assurance, helmet and taxes are included. Transport until the begin of the route in Vilanova d'Alcolea is not included.
#Disponibilidad
Disponible todo el año