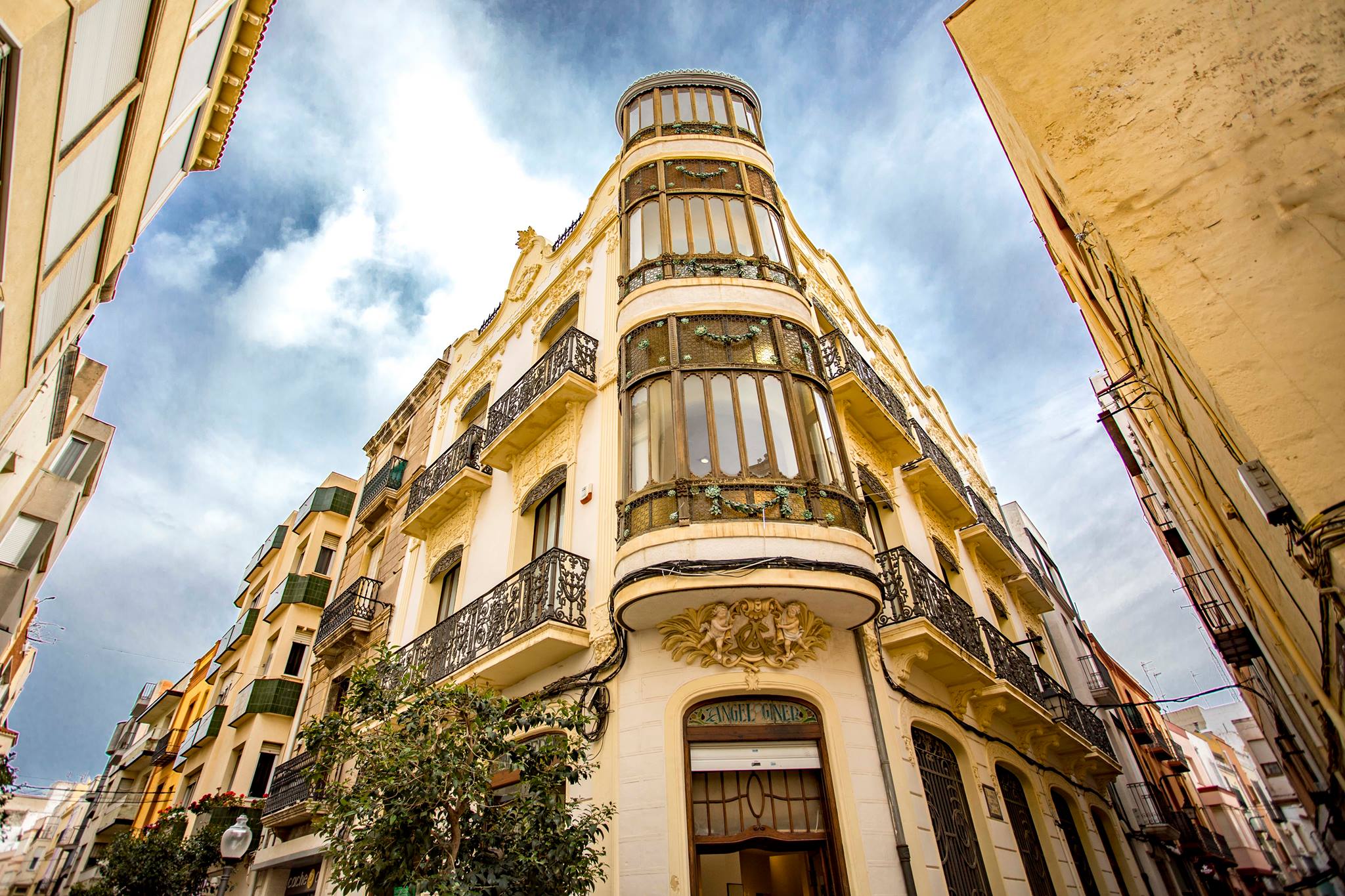 Carrer Major, 4
12500

contact information
Casa d'Àngel Giner in Vinaròs is a beautiful Art Nouveau building whose façade will stop you in your tracks.
Casa d'Àngel Giner is a fine example of the Art Nouveau architectural style in Vinaròs. The trend emerged in the late 19th and early 20th centuries, which is exactly when this grand property was built.
Elegant, extravagant and colourful, the façade reflects the idiosyncrasies of the bourgeoisie and liberals of the time. Casa d'Àngel Giner has three floors, including the ground floor, which was used for commercial purposes. The upper two floors served as a residence. The feature that perhaps best defines the property is the oriel window that embraces the corner of the building overlooking Plaza Parroquial. The oval-shaped oriel window protrudes from the main wall and used to be topped by a metal dome.
The main entrance to the building is located just beneath the oriel window. As you gaze at the façade you will also see the house's coat of arms, comprised of two angels, as well as cast iron balconies with beautiful floral decorations.
Inside Casa d'Àngel Giner there is a shop, which has respected the original structure of the building, including the attic. Once you've marvelled at the beauty of this work of art, there's plenty else to see in Vinaròs such as Nuestra Señora de la Asunción church and the town's seafront promenade. Come to the destination to uncover all of its wonders.