El Camp de Túria: an historic county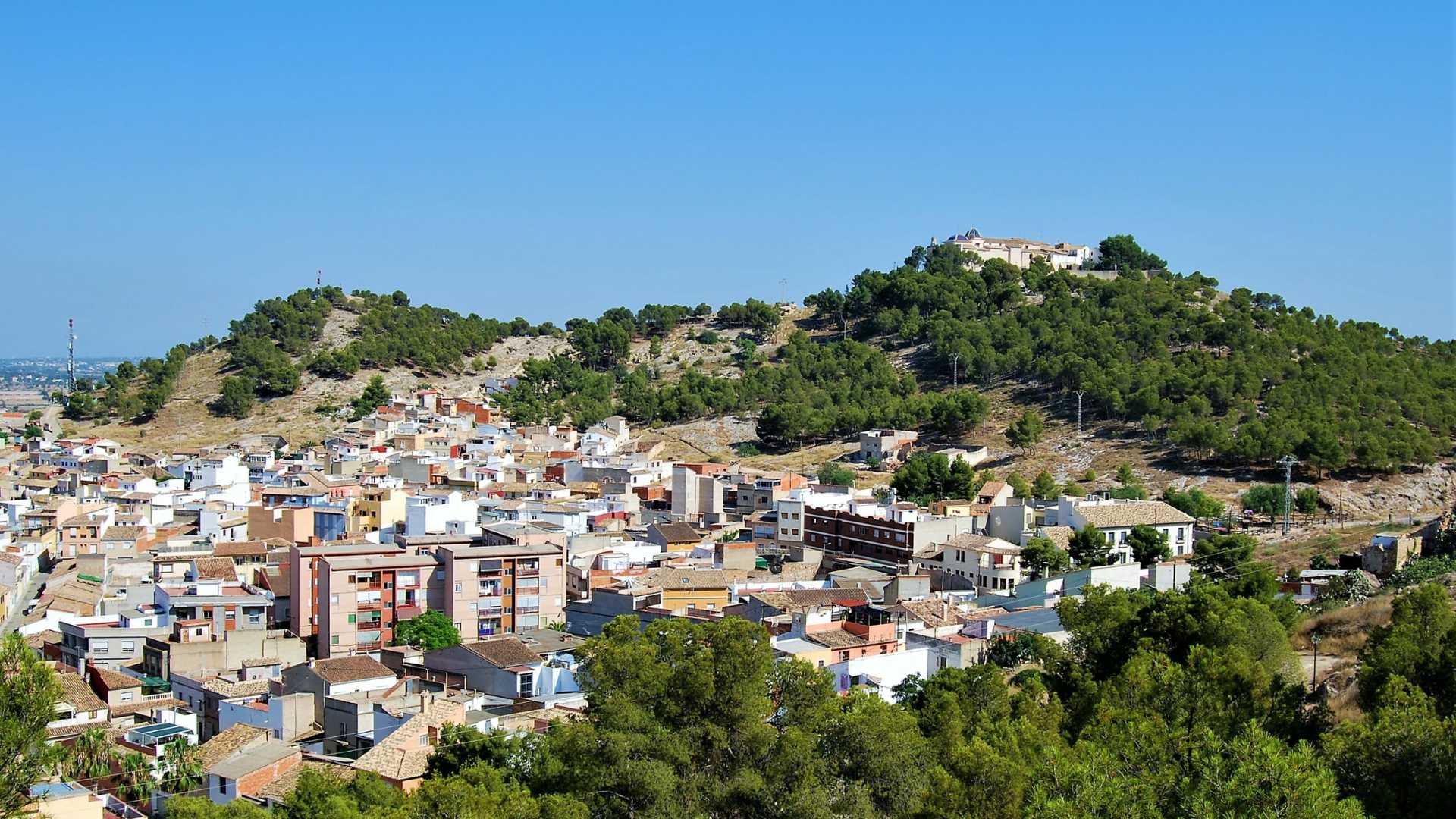 Bétera, La Pobla de Vallbona, Llíria, Riba-roja de Túria, L'Eliana, Benaguasil, Vilamarxant, San Antonio de Benagéber, Nàquera/Náquera, Serra, Casinos, Benissanó, Olocau, Loriguilla, Marines, Gátova
Throw yourself into El Camp de Túria's charming villages and spectacular scenery on an exploration of this most captivating of counties.
Immerse yourself in the wealth and diversity of El Camp de Túria, a treasure of inland province of Valencia where you can enjoy all sorts of experiences, whatever you fancy getting up to. From picturesque villages to beautiful natural landscapes, on this page we will lay out an itinerary that will take you on an exploration of the charming municipalities in the county.
What to see in El Camp de Túria
We are going to start our tour in Benaguasil, a town boasting rich historic and cultural heritage. Pop your head into San Pedro Apóstol Church, an impressive place of worship defined by its Gothic and Renaissance elements, and then wander the cobbled streets and soak up the friendly atmosphere.
Next up is Benissanó, a peaceful and picturesque village where you can explore Los Santos Reyes Parish Church, dating back to the 15th century, and marvel at its beautiful architecture. The destination is an ideal choice if you are craving rural charm, and peace and quiet.
We would then recommend visiting Bétera, a town where tradition meets modernity. Spend some time at Plaza de la Iglesia where you can see La Purísima Concepción Parish Church. From here, you can also roam El Túria Natural Park, a green space that is ideal for unwinding and connecting with mother nature.
Casinos will blow you away with its history and architecture. Make sure you visit Santa Bárbara Parish Church, dedicated to the patron saint of the village, Santa Bárbara, as well as San Roque Chapel, which sits on Chiner, a mountain at the entrance of Casinos. Llíria has been listed a City of Music by UNESCO and is rightly known for its music tradition. Visit San Miguel Royal Monastery and the Iberian Settlement of Cerro de San Miguel, two musts for your to-visit list. Wander through the rural scenery and enjoy the serenity that you can breathe here.
In Marines you can set off on an exploration of the mountainous landscape and enjoy impressive panoramic views. El Real de Marines Castle is an historic treasure that is well worth a visit. Next, make your way to Náquera, a destination where nature and history are intertwined. Here you can enjoy some hiking trails in Sierra Calderona and then visit San Francisco de Asís Chapel and Stations of the Cross.
Olocau is the perfect destination for nature lovers. The village is the perfect trailhead for exploring the mountainscape and natural areas like Sierra Calderona Natural Park. In La Pobla de Vallbona, take a look around Santiago Apóstol Parish Church and amble along the pretty streets. If you're into your history, visit the Iberian and Roman archaeological site.
Riba-roja de Túria is defined by historic heritage and a riverscape where you can enjoy Ruta del Agua, the Water Walk. Stroll through the historic centre and breathe in the tranquillity of the river Túria. And make sure you don't miss La Molinera House Museum. Serra is a magical village swept up in natural scenery. Discover the Castle and Sierra Calderona Natural Park, which is a great place to do some hiking and disconnect from the everyday.
Vilamarxant will blow you away with its history and rural setting. Visit Santa Catalina Church and explore the surroundings. Gátova invites you to roam its beautiful natural scenery and soak up the peaceful atmosphere. Explore the mountains and enjoy the peace and quiet of the destination. The final stop on our itinerary is San Antonio de Benagéber, a modern destination that is in a phase of growth. Take a look around and enjoy all the leisure the town has to offer.
Journey around El Camp de Túria and fall in love with the county's unique charm. With its diverse municipalities and captivating landscapes, this area is calling out to be explored.