La Hoya de Buñol: where nature and culture become one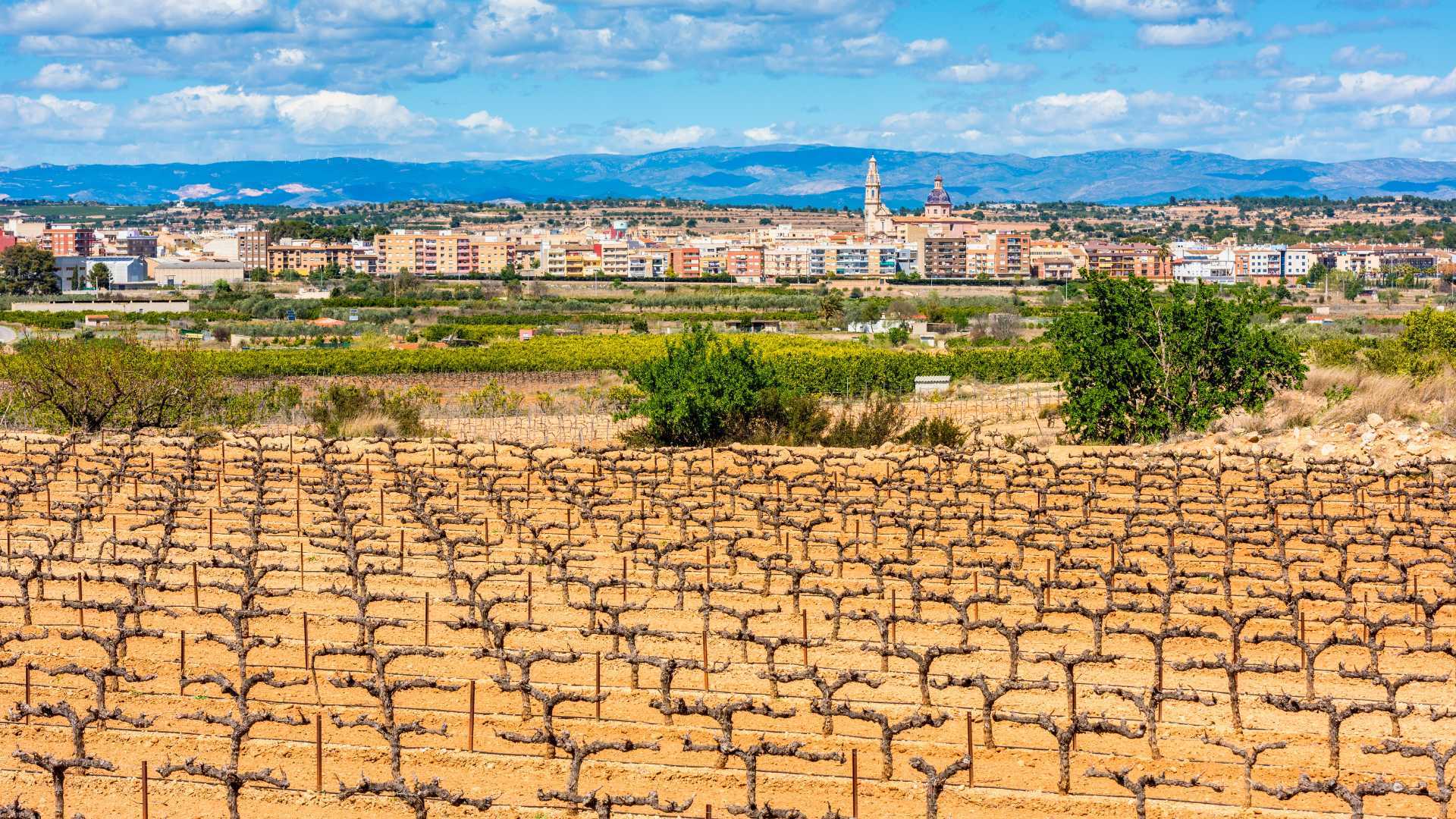 Chiva, Buñol, Cheste, Godelleta, Gátova, Macastre, Alborache, Siete Aguas, Dos Aguas
Come and explore a county where trails lead you to medieval castles and flank beautiful riverbanks: La Hoya de Buñol.
Located in inland province of Valencia, La Hoya de Buñol is a county with boundless hiking trails, monumental castles and scenery that will coax you into a state of relaxation. Come and explore.
Things to do in La Hoya de Buñol
La Hoya de Buñol is populated with pretty municipalities defined by traditional properties, low houses, fountains and the remains of a distant past in the form of towers and castles. Surrounding these centres are swathes of agricultural land growing grapes, almonds, olives and carobs, painting a beautiful picture where you will come across countless surprises. You absolutely have to come and see it in person.
In Macastre, take a stroll around the centre to look at the old properties or take an excursion to the castle. Dos Aguas has rock art, caves where you can go caving and a number of historical monuments. And don't forget to go and see the dinosaur footprints at the ichnite site. There's no doubt that these impressive creatures once walked La Hoya de Buñol.
In Godelleta, make sure you take a look at the Muslim Tower, which sits in the centre of the destination. Next up on our tour of the municipalities in La Hoya de Buñol is Siete Aguas, where you can wander among old houses, some of which are centuries old, and through the rich natural scenery.
Cheste's oldest streets ooze charm while the town has become internationally renowned for the race circuit Circuit Ricardo Tormo. Our next stop is Chiva where you can visit one of the many castles in La Hoya de Buñol. The fortress sits atop a hill, close to La Virgen del Castillo Sanctuary, creating a unique silhouette where you can breathe in incredible views.
Alborache is home to one of the best-known hiking trails in La Hoya de Buñol, the Mill Trail, which is a beautiful, easy route that is ideal for a family walk. And then there is Yátova whose landscapes are defined by dry stone structures where you can find pools, old ice houses and even the odd Iberian settlement, not to mention the waterfall at Las Palomas Cave.
Last on our list of destinations in La Hoya de Buñol is Buñol, a town topped by a beautiful castle which we recommend visiting on a guided tour. The natural scenery here is also lovely: make sure you stop off at Turche Cave to do some wild swimming after your walk.
The destination also has a number of traditions that will stay with you. The first is the "Mano a mano" concert, which celebrates the love of music with a joint performance by two prestigious local music groups: Sociedad Musical La Artística and Centro Instructivo Musical La Armónica. The second is a fun international event taking place in August. La Tomatina is an epic tomato fight that draws in visitors from far-flung corners of the world, making it one of the biggest events of the Valencian summer.
Don't miss anything that La Hoya de Buñol has to offer and fall in love with this part of the Region of Valencia.