Ademuz experiences with the 5 senses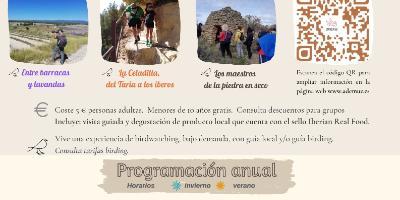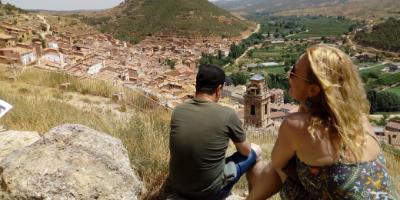 Enjoy the environment through sensations.
Sight, with the observation of the landscape by day or the sky at night, the birds, the architecture, the flora of the different ecosystems, the great biodiversity of fauna, the colors of the seasons.
Hearing, with the song of the birds together with the sound of other animals and the silence of the calm, the running of the water of rivers and fountains or the absence of traffic.
We activate the sense of smell with the plants and the purity of the air, the smell of the freshly harvested apple in the homes is perceived in the autumn walks or the smell of wood-burning fireplaces in the winter homes or the aromas of the infinity of aromatic plants.
The taste is found with the apple or the tomato of the land, the traditional wood-fired ovens, the ham and sausage drying sheds or the apple juice and nougat factories.
The touch when caressing the works of the masters of the dry stone, with the infinity of huts, when embracing a tree...


Reservations required
#Disponibilidad
Disponible todo el año