Guied visit to Monastery of Sant Jeroni de Cotalba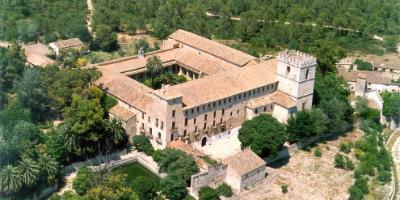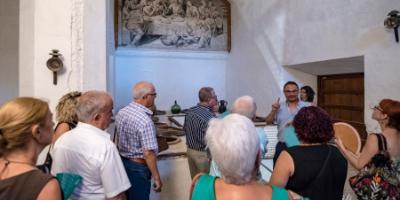 MONASTERIO DE SANT JERONI DE COTALBA
Sant Jeroni de Cotalba Monastery is one of the most outstanding and best conserved monestry in the Region of Valencia, which is further enhanced through its diverse architectural styles. The monastery was founded in 1388 by the duke of Gandia, Alfons el Vell, and is located in the town of Alfauir (Valencia) just 8 km from Gandia.
The visit is a tour that includes the Gothic tower, the Orange Tree Courtyard, Mudejar Cloister, the Church, the Chapterhouse, the Refectory, the Oil Press, the Grain Store, Winepress and Stables, the monks' kitchen, the extraordinarily beautiful Superior Cloister where the polychrome Gothic sculptures are particularly outstanding, the Puerta de los Leones (The Lions' Gate), the Monastery's Hall of Arms and the impressive, romantic gardens and Gothic aqueduct surrounding it.
Visiting times: Thursday 11.30 a.m., Saturday 10.00 a.m., Sunday 11.30 a.m.
Groups (+15). every day of the week with prior booking.