Alpuente, a Royal villa on the border of the Kingdom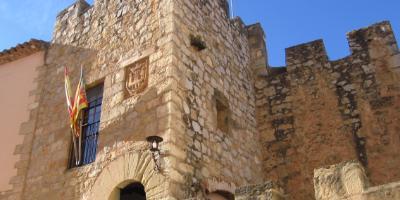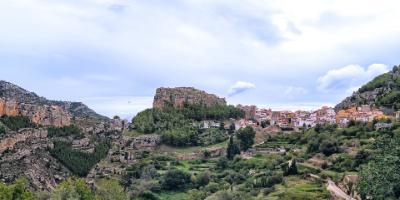 Would you like to discover the history of a Royal Villa on the border of the Kingdom of Valencia? In Alpuente you can enjoy a medieval experience and find out the trace that the past and history have left in the town.
Former kingdom of independent Taifa, Alpuente went on to become a Royal State Bailía of Valencia, where it was important for being a border between Aragón and Castilla, and Villa Real with the right to vote in Cortes.
In the tour through the historic center of Alpuente you can visit the entrance to the Villa or Torre Alhama, with halls, loopholes and dungeons and a magnificent Renaissance town hall with polychrome plasterwork from.
In addition, you will tour the streets and squares of the old town and the incredible views of the La Hoz cliff, Islamic orchards and laundries. You can complete the experience with a visit to the Ethnological Museum and the Paleontological Museum, located, respectively, in an old oven and in a hermitage from the 14th century.
The price of the experience includes a guided tour to the Alhama Tower, historic quarter, Ethnological Museum and Paleontological Museum. The cost is € 5 for adults, € 3 for children under 12 and free for children under 5 years.