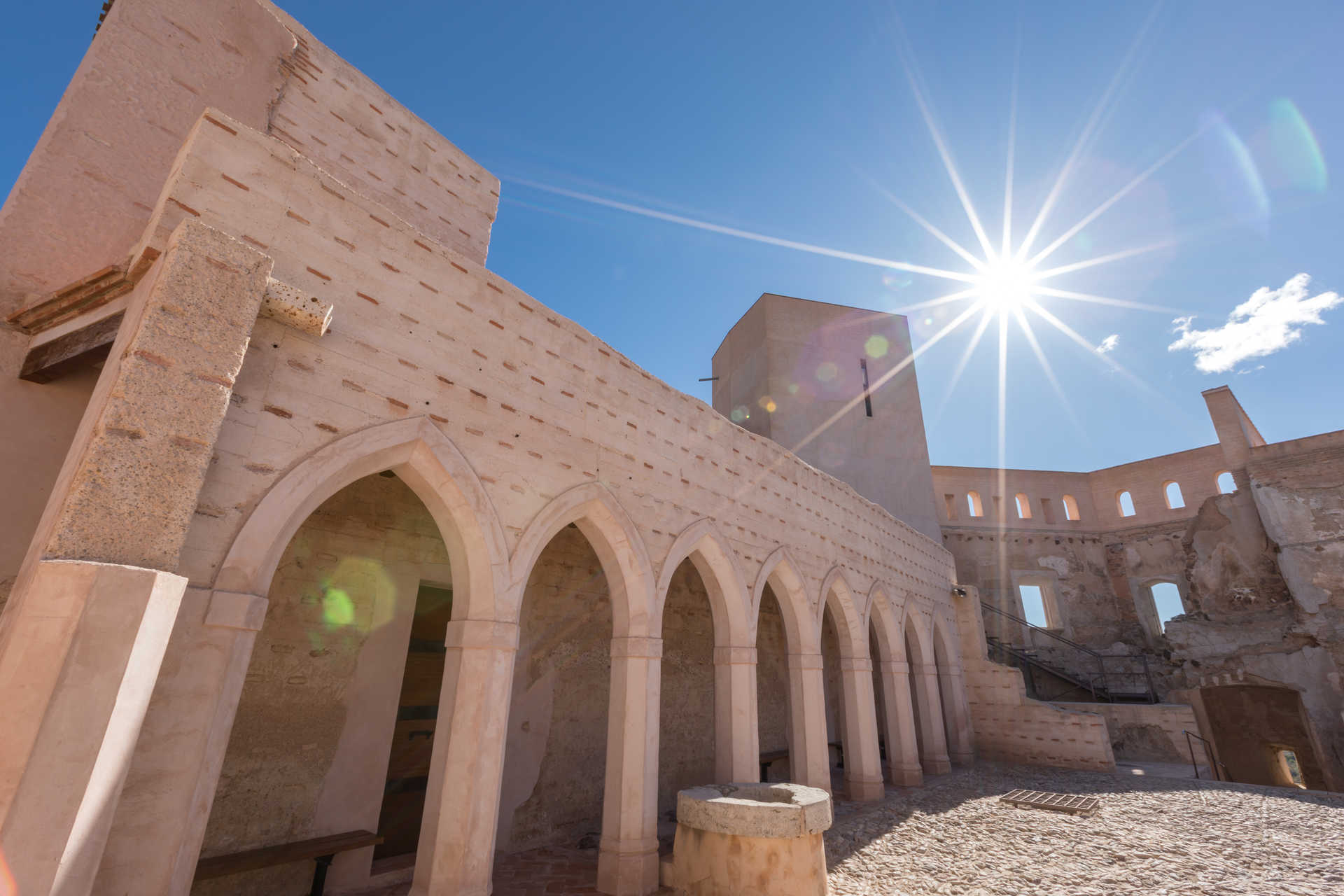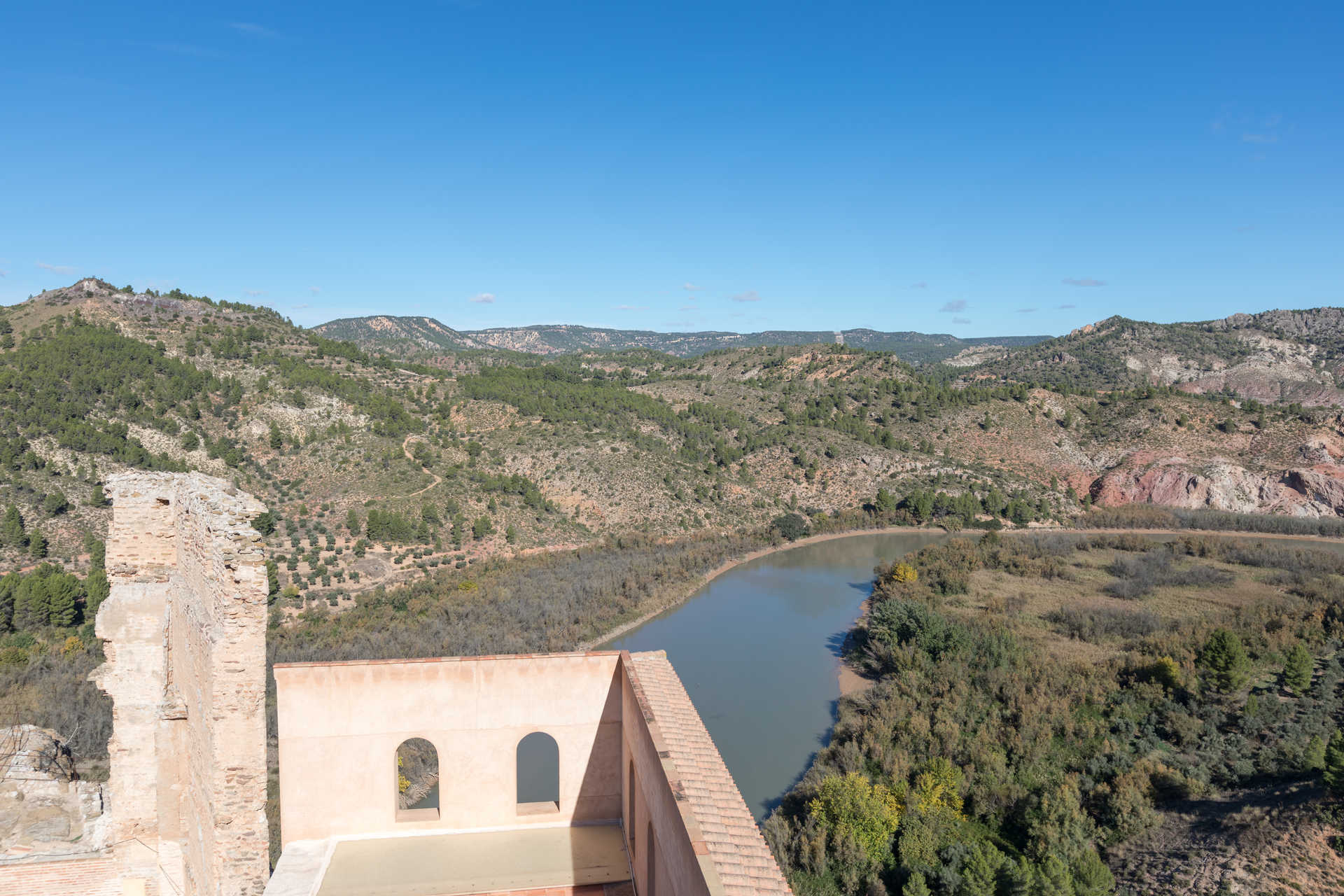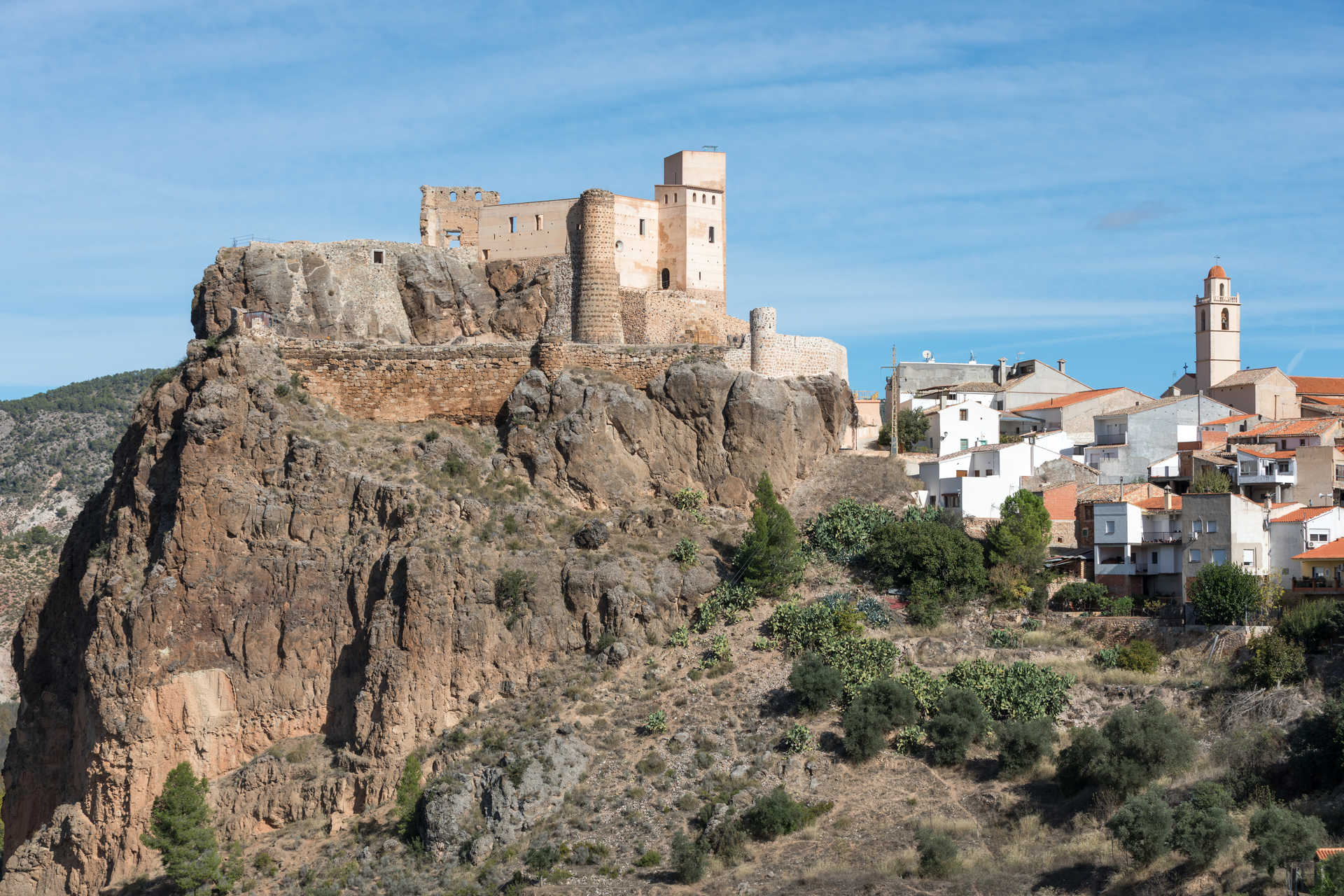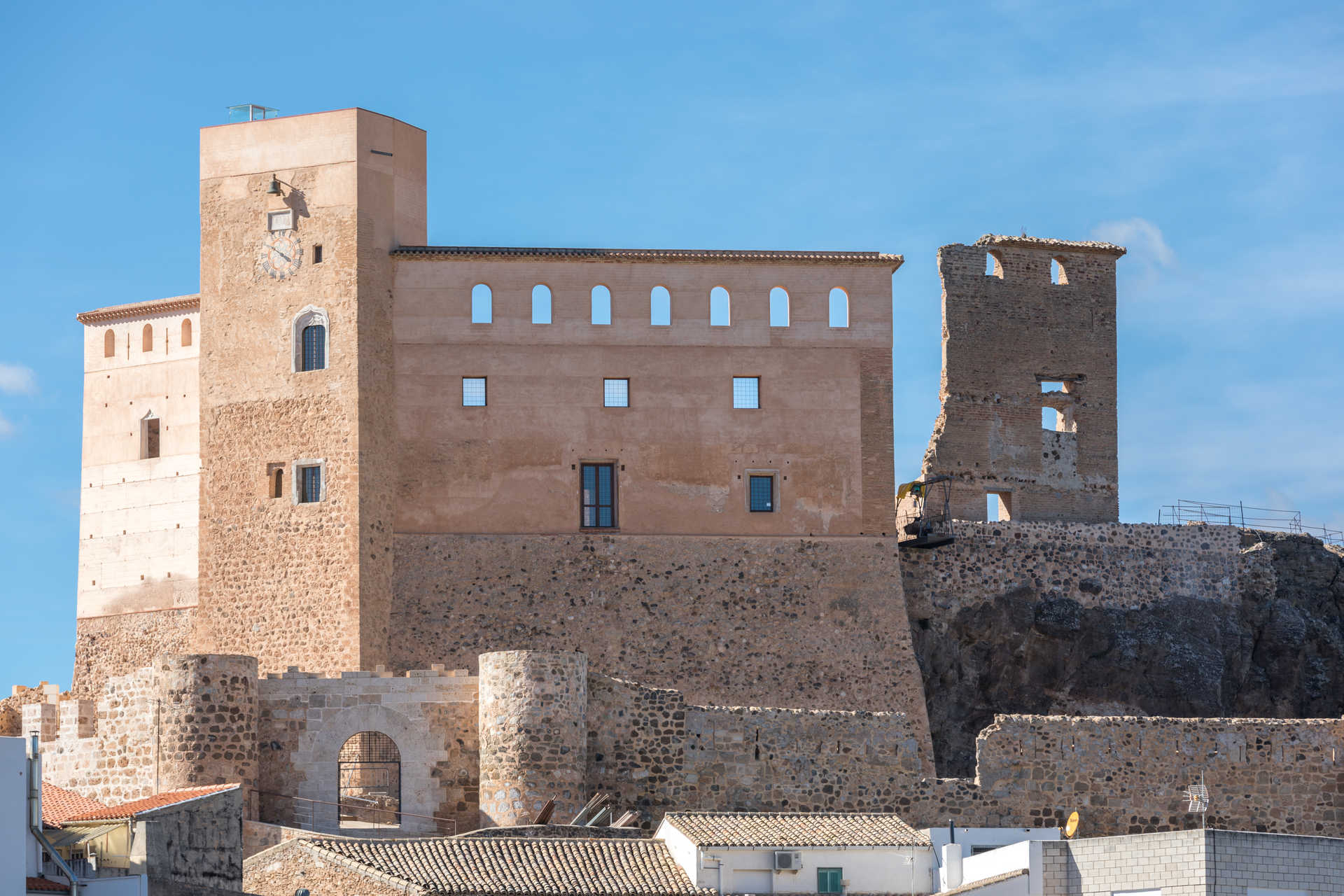 Discover Cofrentes castle perched atop Cerro de Agras, an extinct volcano.
At the confluence of the Júcar and Cabriel rivers sits a destination that is bursting with charm, Cofrentes. Among its tourist attractions the village counts an age-old spa, caves, a walk along the river and, of course, Cofrentes castle.
The ruins of the castle are perched atop Cerro de Agras, an extinct volcano 394 metres above sea level, the highest point in Cofrentes. The castle was founded by the Arabs and was key to defending the valley and transportations up the river that were taking place from the 12th century.
Architecturally, the fortress has three different parts: the lower section, the middle section and the upper section, or the bastion, which is accessed through the courtyard and which housed the noble parts of the castle. The fortress was adapted in each period and rebuilt following the damage suffered during the War of Succession, the Peninsular War and the Carlist Wars.
The Torre del Homenaje, or Keep, is a defining feature of the castle. Nowadays it has been converted into a viewing point from where you can breathe in extraordinary views.
Tickets to Cofrentes castle include entrance to the newly opened museum, which will take you back through the history of the fortress and the settlement that was there before it. One of the most important items on display is the Reloj de la Torre del Castillo, a mechanical clock that is thought to be the oldest in the Region of Valencia.
Discover all the history living in this village in inland Valencia and fall in love with Cofrentes.
More information
Schedule