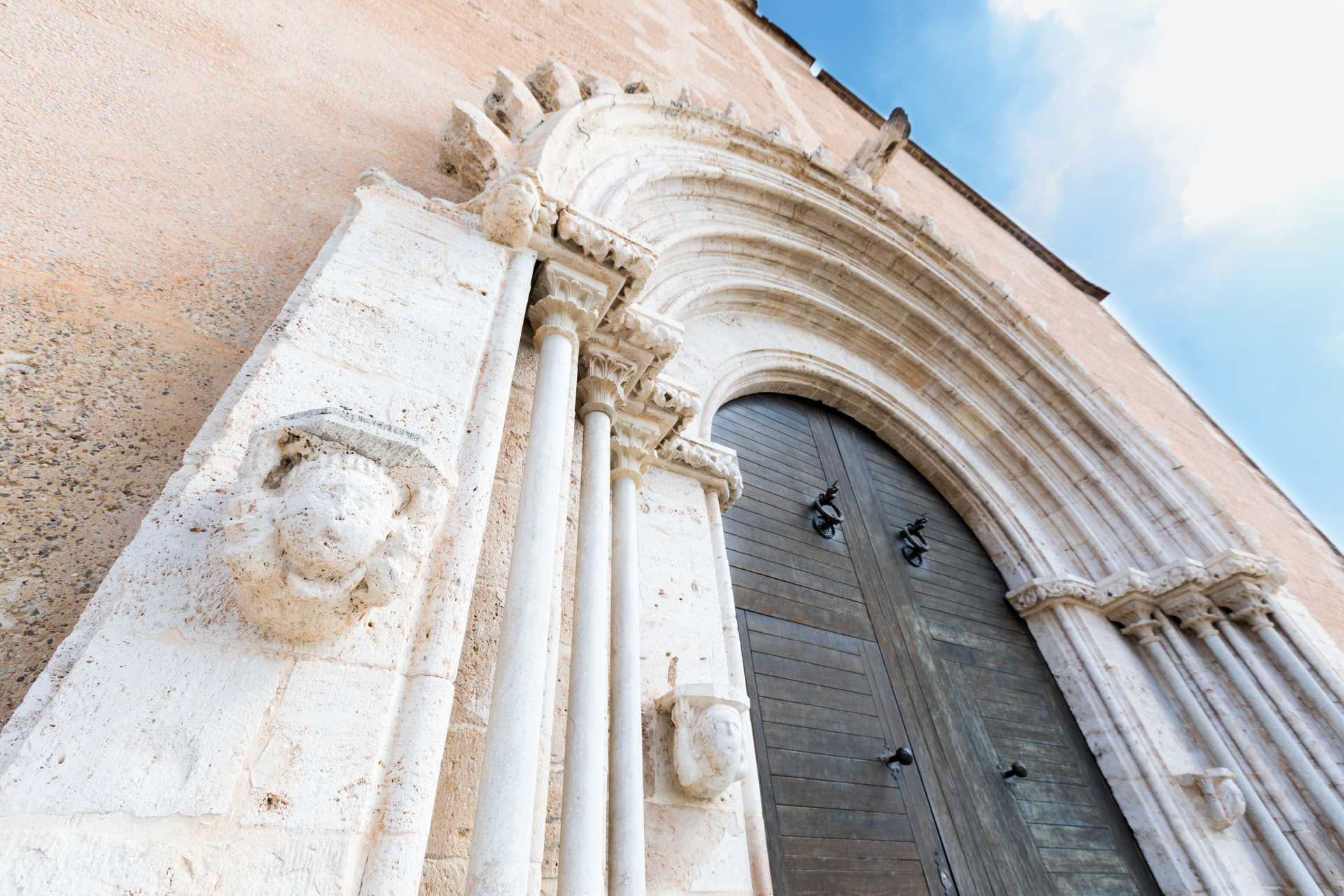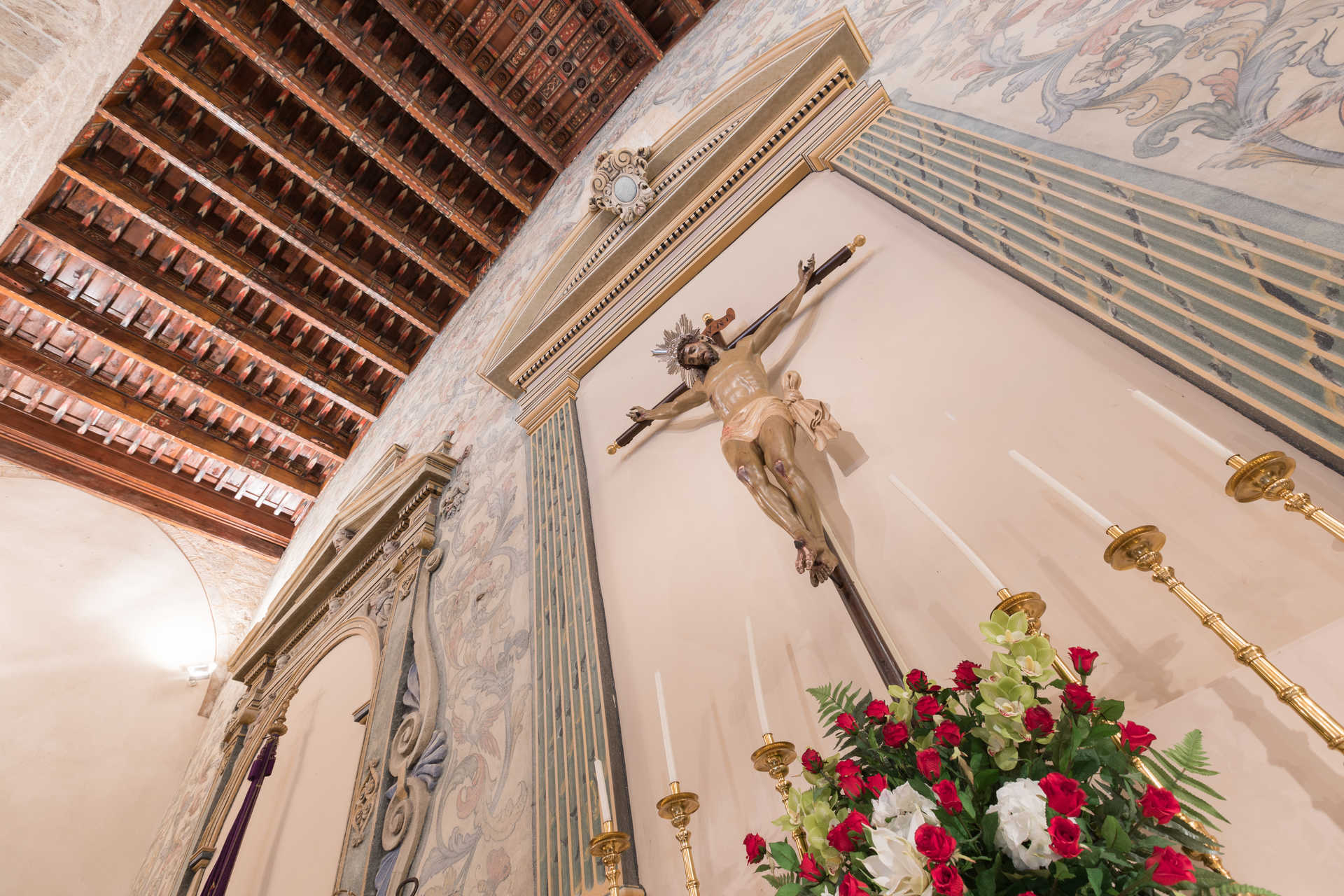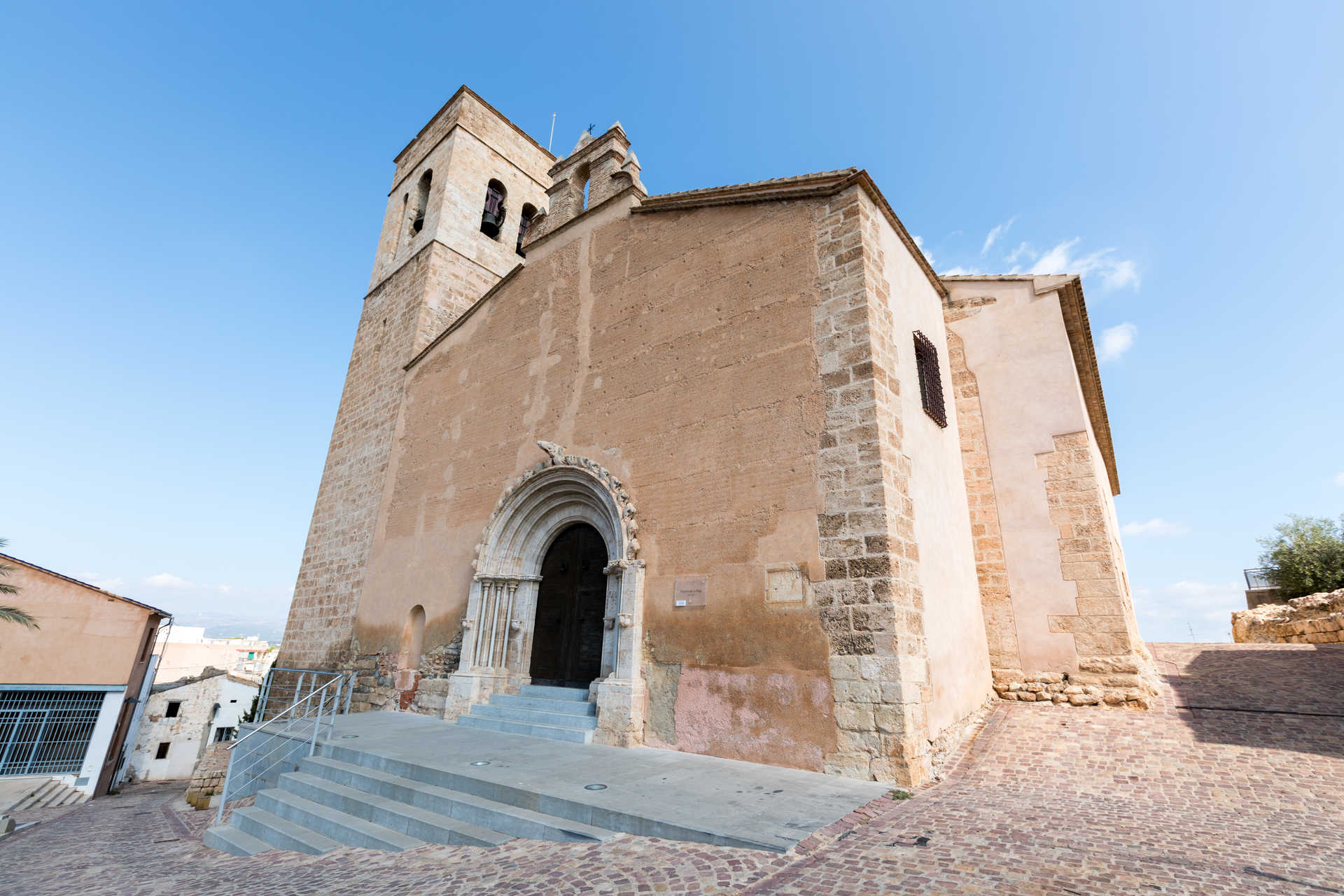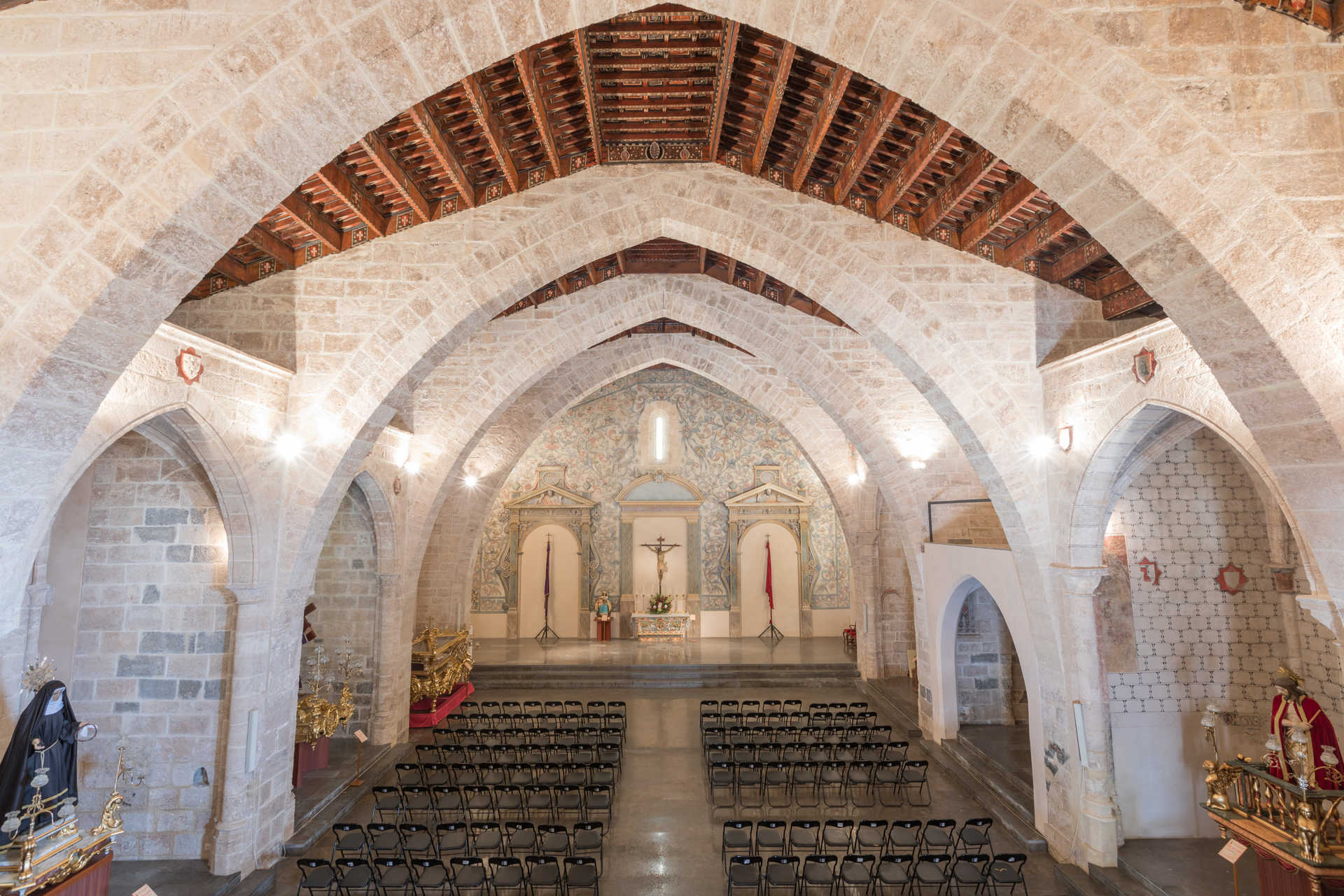 Plaça de la Vila Vella

contact information
The temple is located on the hill where the medieval city was first settled, built over the old mosque. This is one of the so-called Reconquested Churches, and dates back to the transition age of the Romanesque to the Gothic period. It has a unique nave divided into six sections. The Bell Tower is located next to the church.

This Conquested church was declared a National Monument in 1919 and BIC Monument (Heritage of Cultural Interest) in 1985. This church contains elements of transition from the Romanesque to the Gothic period. The principal façade has three archivolts supported by gothic columns. Its plan is a single rectangular nave, covered by a wooden ceiling with two slopes, and supported by wide gothic arches. The polychromatic decoration of this ceiling dates from the XIV century. It is related to the Mudejar tradition, and contains scenes of chivalry, medieval animals and flora and heraldic motifs.
More information
Schedule
Consultar horarios.