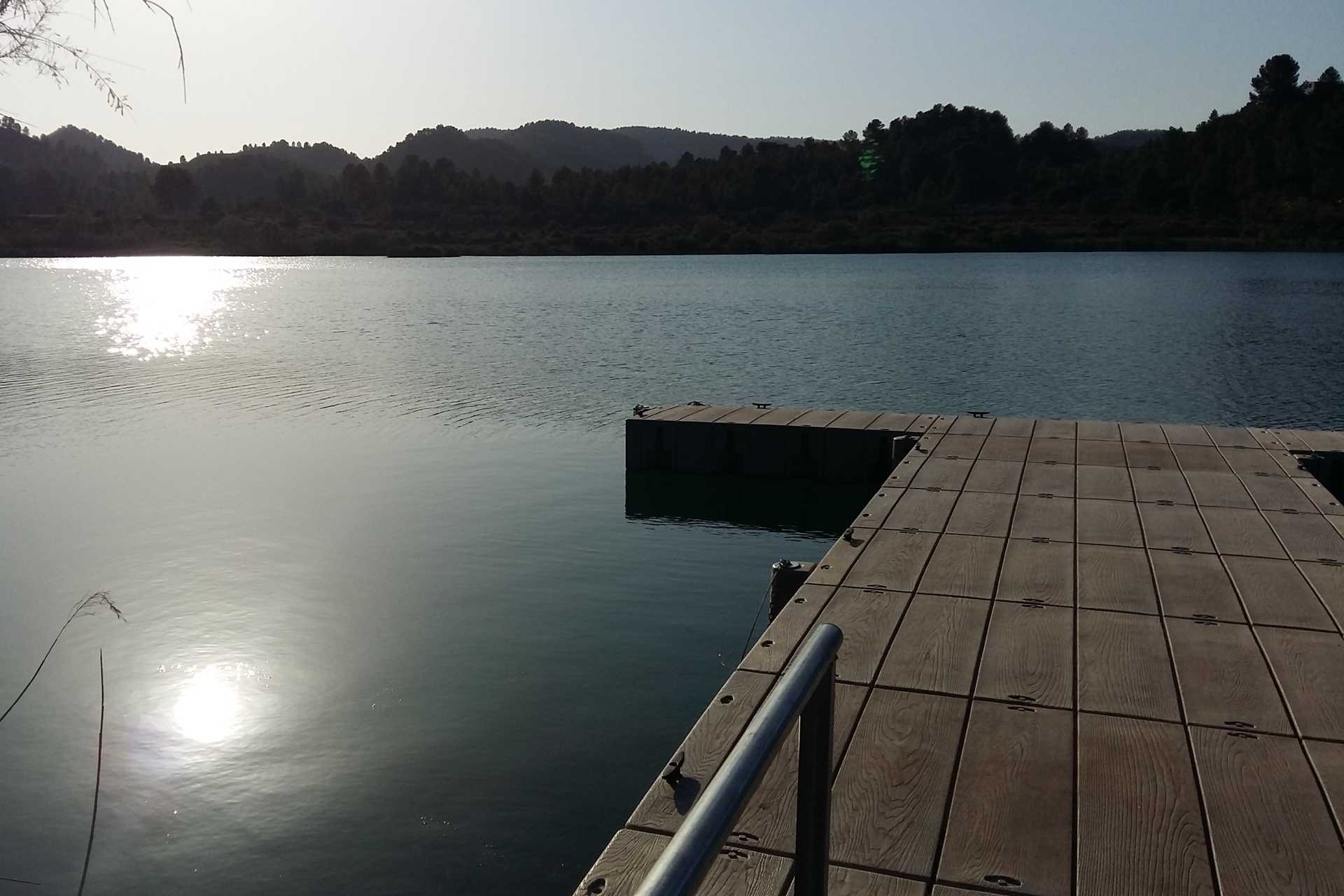 Enjoy fresh air and beautiful scenery at Escalona reservoir.
Located just outside the village of Navarrés, Escalona reservoir is enveloped in a beautiful landscape of mountains and karstic caves. The dam collects the waters of the river Escalona, a tributary of the river Júcar.
In this area of natural beauty you can enjoy days out in the great outdoors. It is a wonderful place to take a swim to freshen up on a hot summer's day or have a picnic with friends or family. There is a jetty where you can do some fishing – catching species such as carp and pike – or push off onto the waters on your paddle board or kayak. Nearby you can also do some rock climbing, archery and even canyoning.
The reservoir is on one of the most beautiful hiking routes in the municipality. Starting in the Arabic streets of Navarrés, the trail will take you to a chapel which affords extraordinary panoramic views of the area. Your next stop is the reservoir, a landscape that will distract you from your worries and embrace you in tranquillity. You will then continue through Los Chorradores, a pretty area defined by its numerous waterfalls.
Escalona reservoir is a beautiful slice of the Region of Valencia that will make you feel a connection with mother nature.