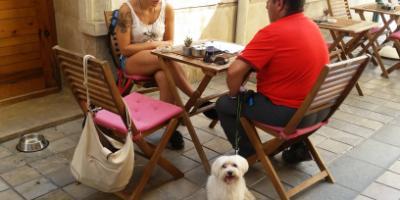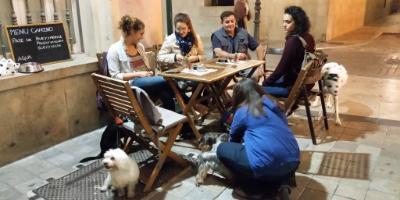 What better plan than going on a tapas tour with your dog today?
We propose a walk with your dog in the gardens of the Turia River, where you can enjoy a walk through the city from another point of view. During the walk our dog trainers will explain you how to improve the walks with your dog, so that they are relaxing and calm.
You will be able to ask our professional canine educators about any doubts you may have and want to solve, and we will do some exercises in the river and then we will go for tapas, but all together, dogs and humans!

There is no excuse, share your free time with your dog, and go for tapas with your dog. We will visit one of the cafes or bars that have a canine menu and we will have lunch with our dogs. We will be able to choose between several dishes and tapas, for us and for them.

Lunch includes:
- One dish to choose from
- Drink, water, beer or soft drink
- Coffee or infusion

Duration of the ride 1 hour approx, duration of the experience 2 hours.
Includes:
1 Pee-pee cleaning bottle
1 bag of take away snacks "De Tapas con mi Perro".