Visit the towers, caves and legends of Xàtiva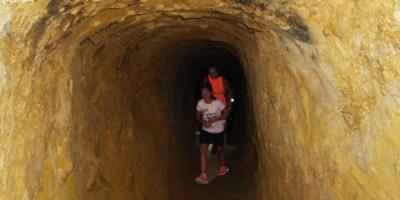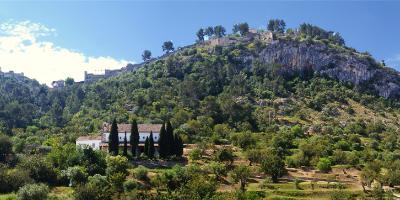 Live a little adventure with family and friends on the mountainside of Xàtiva Castle, surrounded by nature and legends, climbing to the top of the walls, going through tunnels and discovering caves.
Walking through this micro flora reserve next to the castle of Xàtiva we will not only learn about its history, we will also discover its legends, the origin of the city, its hermitages, caves... and an unexpected natural environment.
The guided tour starts and ends at the Hermitage of San José, and during the walk we will discover the oldest Xàtiva, we will enter the hermitage of Sant Feliu, surrounded by nature and mystery, we will descend into a gigantic snow well through a tunnel and we will visit some caves.

Duration: 120 min. It is necessary to bring flashlight and sneakers. Minimum participants: 6 People

# Other services
8.5 €
Guided tour of Xàtiva.
8.5 €
Visit the castles of Xàtiva
9.5 €
Visit Xàtiva, the origin of the Borgia popes.