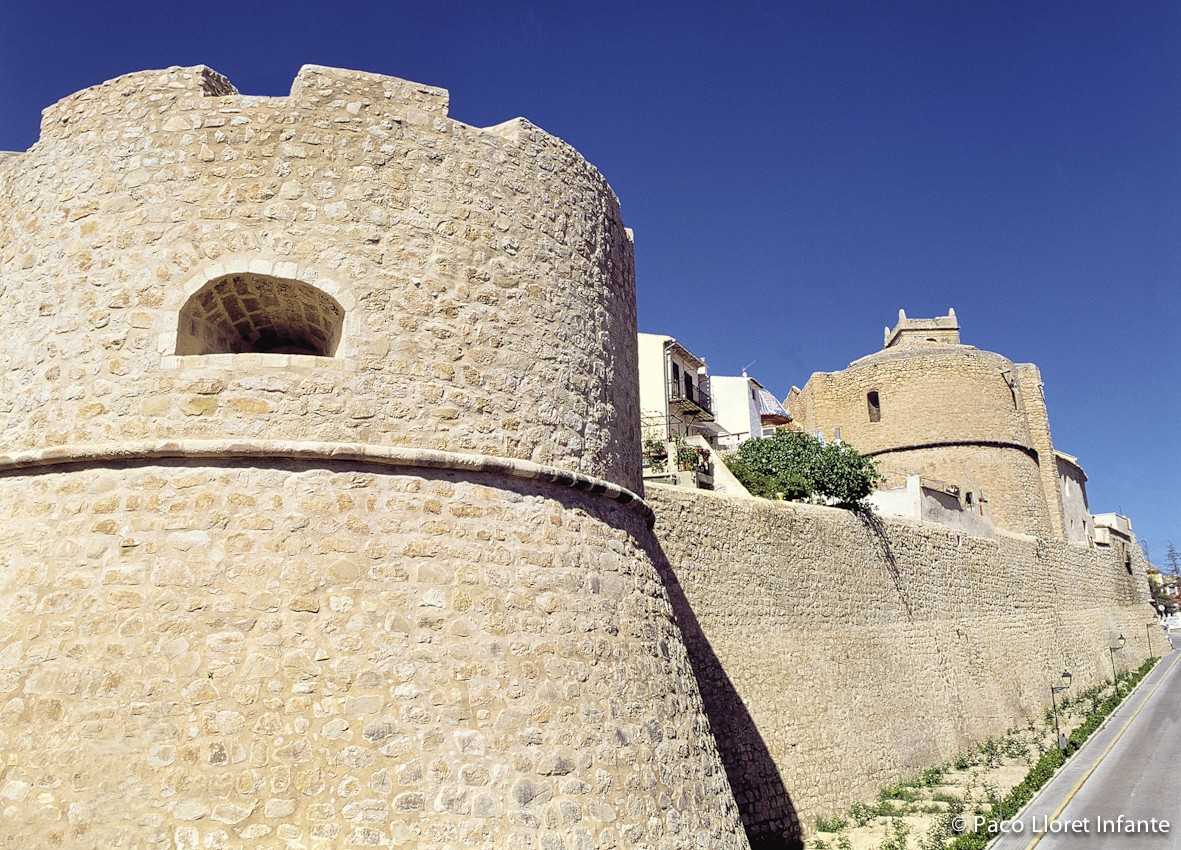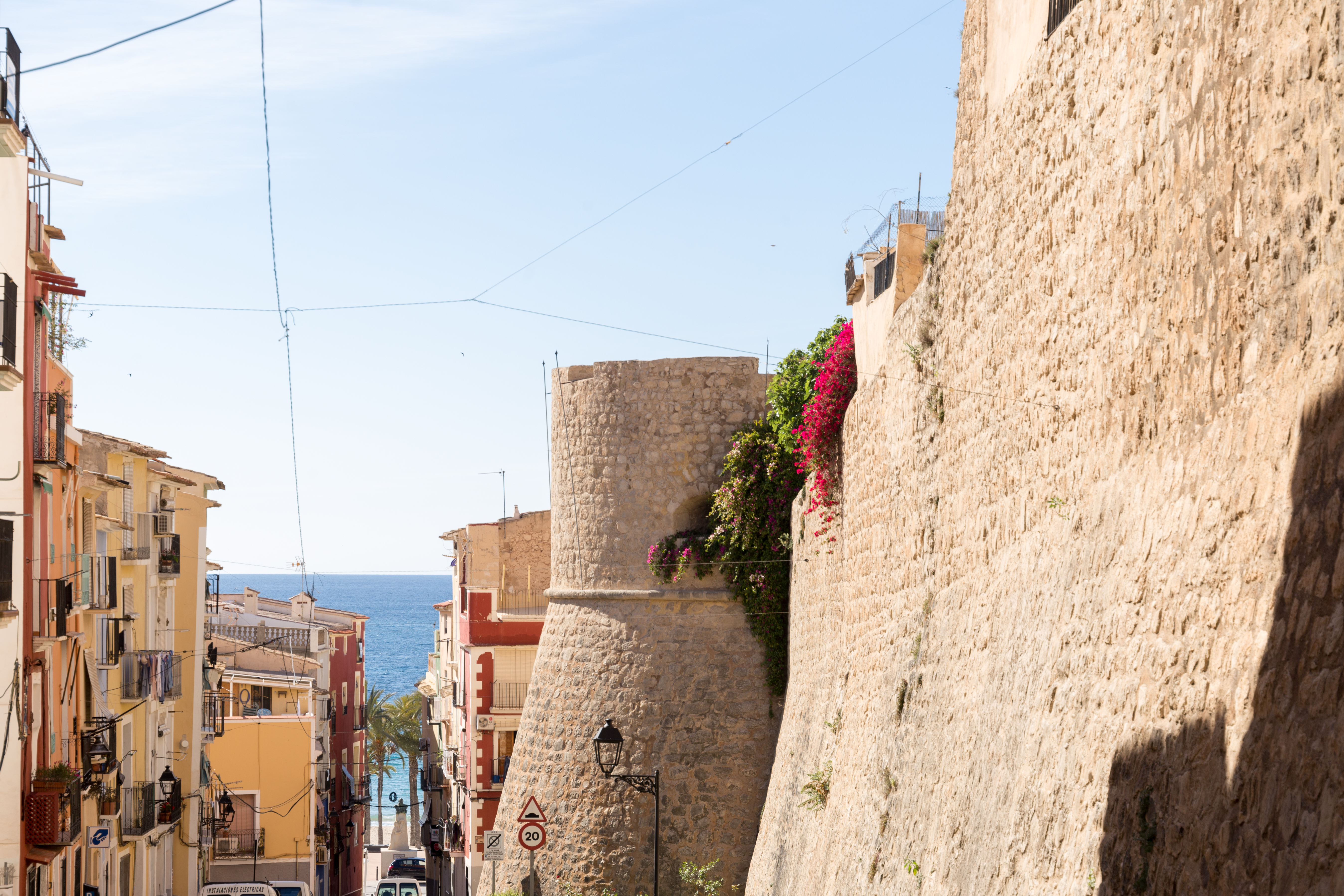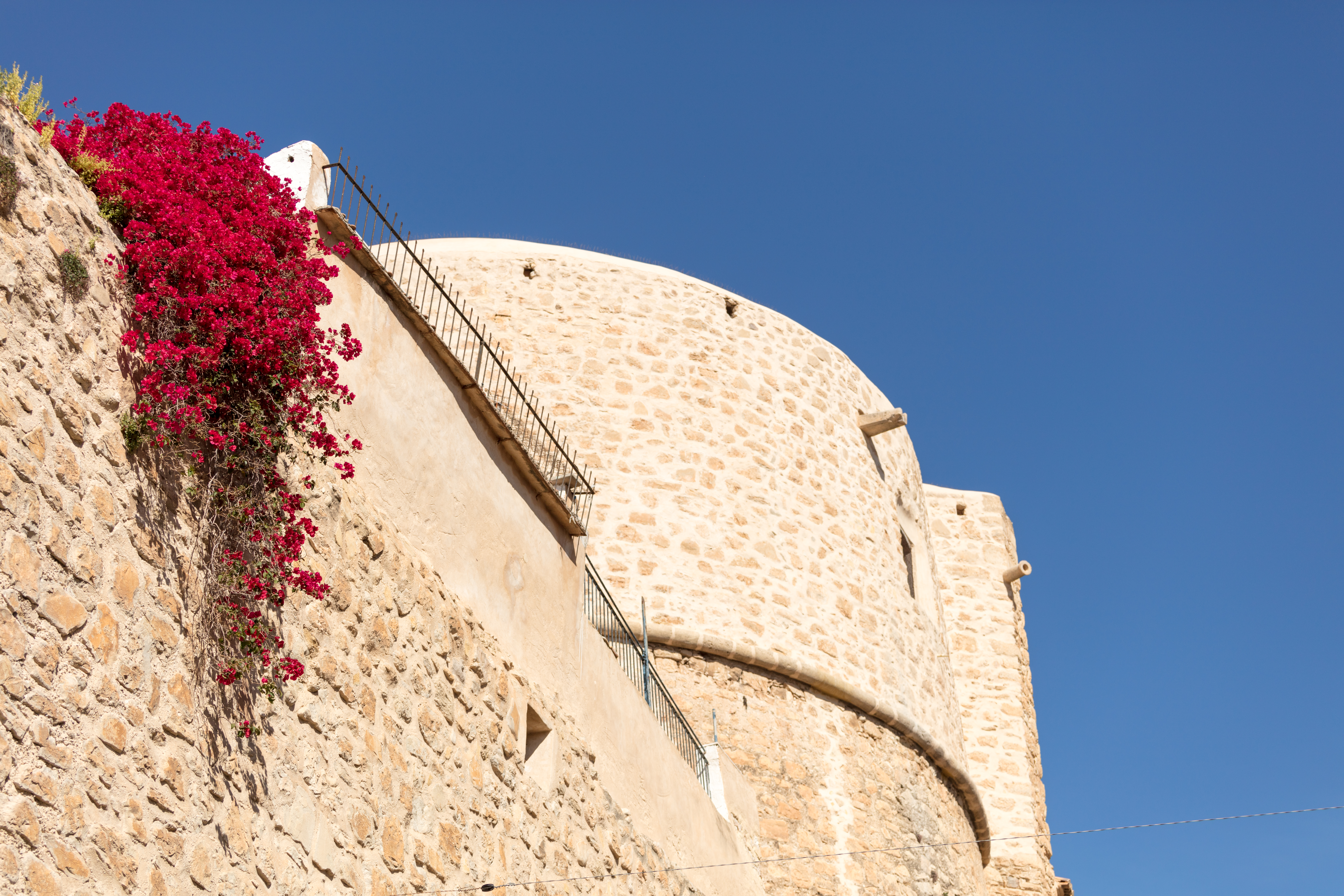 Calle Costera de la Mar
03570

contact information
The walled enclosure was partially destroyed during the War of Succession, shown by walls incorporated into the older buildings of the Old Quarter of the urban nucleus. The said walls, built in the XVI century constitute an extraordinary example of preabaluartada defensive architecture.

In the Modern Age, new walls were built, from which stand out those of the Poniente and Levante, in the Vauban style or Abaluartada architecture. In the Levante wall, it is possible to distinguish the bastions of straight walls with star shapes, very different to those at Villajoyosa. The towers that constitute the walled enclosure have a solid circular base with an upper chamber with large cañoneras.
More information
Schedule
La oficina de turismo realiza recorridos guiados