Alcalà de Xivert / Alcossebre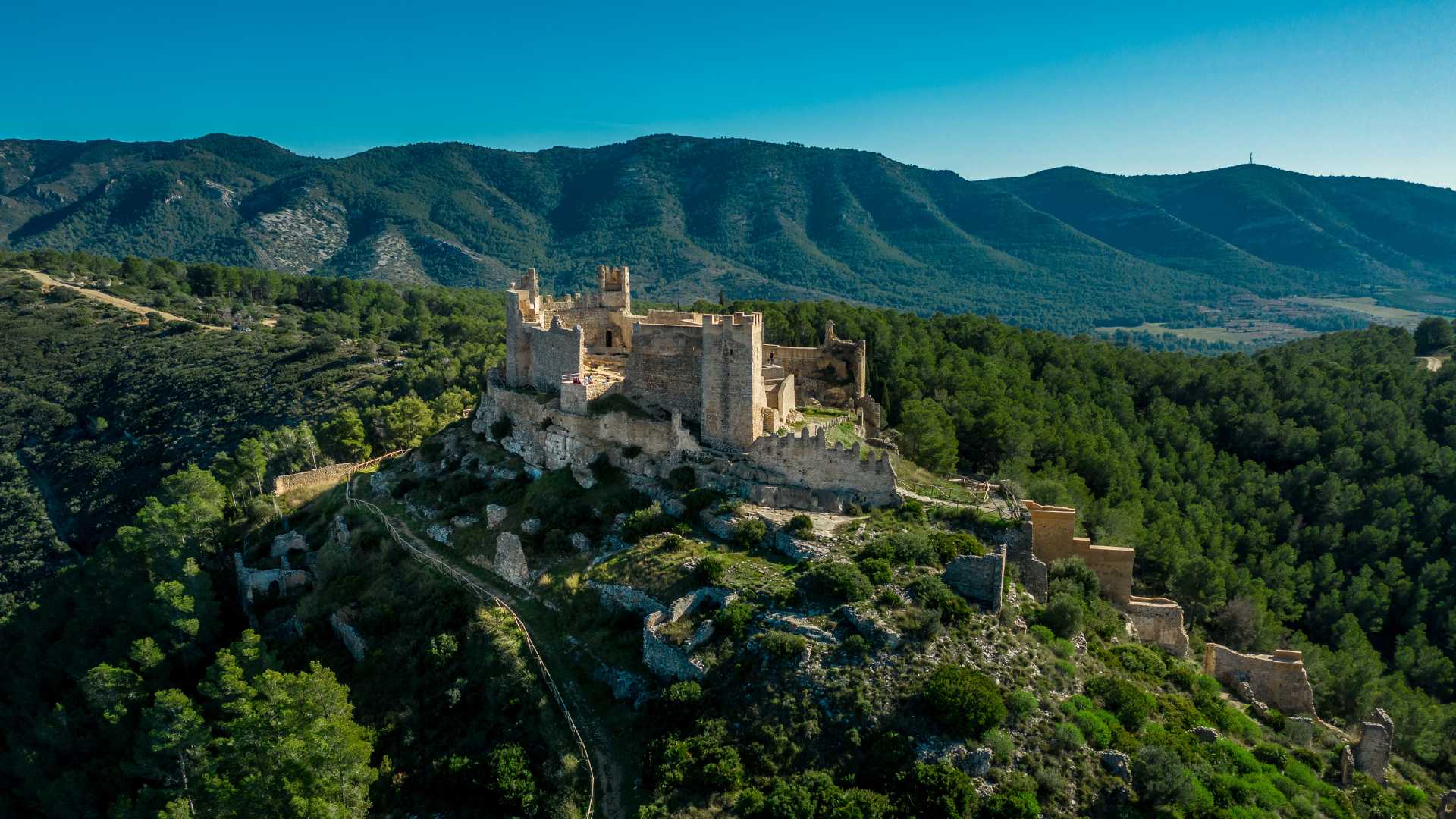 Nestled between the mountains and the Mediterranean Sea, Alcalà de Xivert / Alcossebre is a truly unique town. A place where you can wander winding streets, immerse yourself in the landscapes of Sierra de Irta and unwind in the most beautiful coves.
What to see in Alcalà de Xivert / Alcossebre
Alcalà de Xivert / Alcossebre has got plenty of things to do. The centre of the town breathes the historic legacy of the municipality, which is intrinsically linked to the Knights Templar. The Templar tour will lead you to the buildings connected to the Order, immersing you fully in this fascinating past.
But that's just the start. Alcalà de Xivert church is a classic example of Valencian Baroque architecture. Inside, there is a contemporary painting by Traver Calzada, portraying the beheading of San Juan. Next to the church stands the octagonal bell tower, one of the tallest in the Region of Valencia. The door to the tower is decorated with an image of Santa Bárbara. A sphere sits atop the tower, upon which stands a sculpture of San Juan Bautista, which was placed there by a tightrope walker.
Alcalà de Xivert is also home to Casa de la Cultura, a Renaissance building that was used as a chapter house and prison (on the ground floor) for centuries. San Antonio chapel, sitting close to the coast, is another building well worth a visit during your time in the town. As is Santa Lucía y San Benito chapel, perching on Monte de San Benito, from where you can enjoy some of the best views in the province of Castellón.
If you are in the mood for some nature, you can either walk some of the incredible hiking routes through Sierra de Irta or stroll along the 10km of beaches and coves that line the Alcossebre coastline. Las Fuentes beach, for example, is characterised by its freshwater springs and Romana beach is a long and extremely beautiful stretch of the coast.
Lovers of wild and pristine coves will adore Mundina cove and Ribamar cove that are immersed in the most spectacular scenery of Sierra de Irta natural park. The mountains are scattered with a number of different viewing points where you can gaze at the most stunning sunsets, while in the sea you can do some snorkelling to discover the fascinating marine life that lives under the surface.
As there are many different ways to spend your time here, Alcalà de Xivert / Alcossebre promises something for everyone. A Mediterranean town where you can chat to friendly locals, discover age-old traditions and taste delicious local dishes.​​​​​​​

Oficinas de turismo:
Find
Name
Types
Management companies
Hotels
Rural accommodations
Campsites
Active tourism companies
Beaches
Complementary services companies
Events
Experiences
Festivals
Monuments
Natural Landscapes
Rural tourism
Tourist offices
Water sports
Webcams