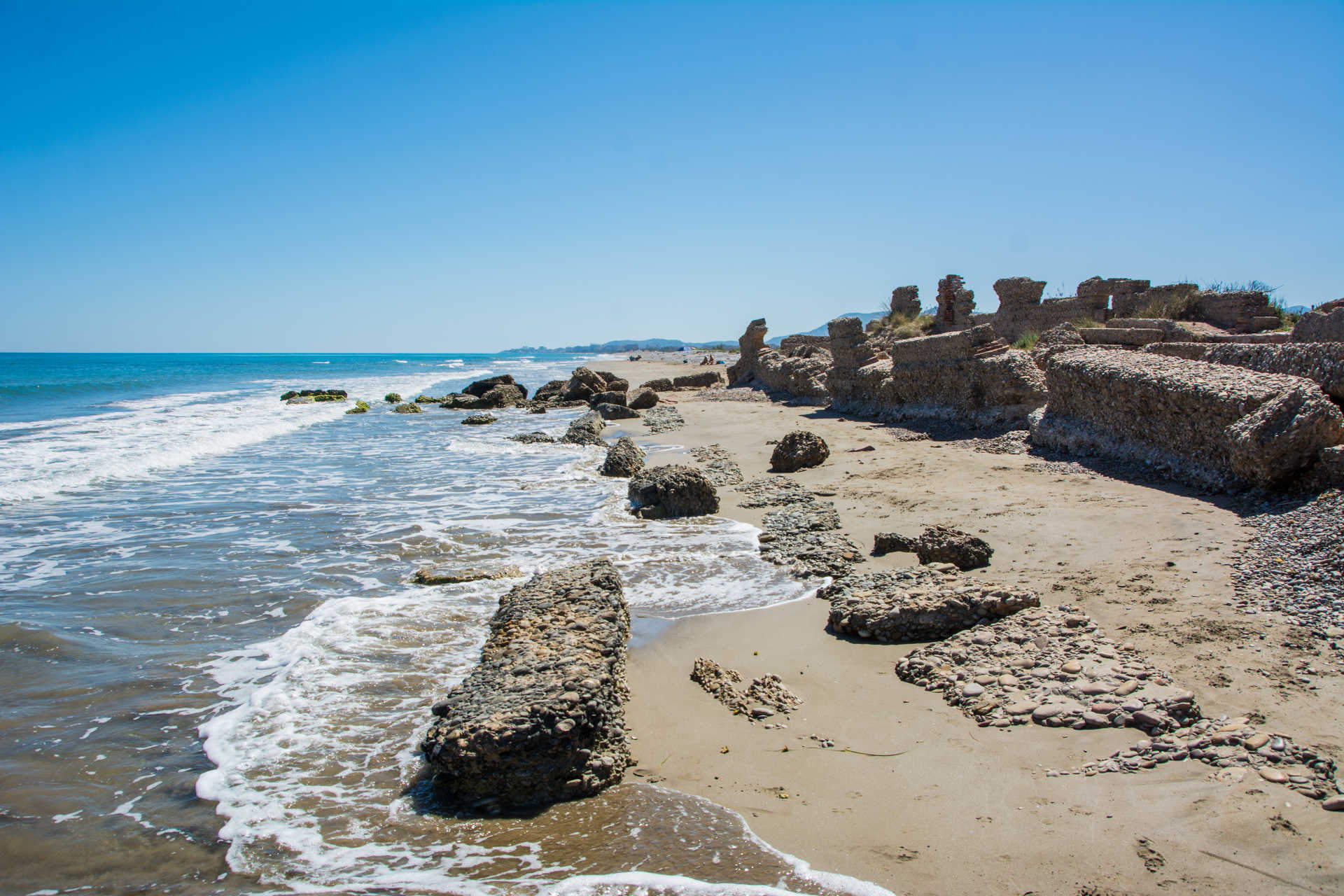 Discover this beautiful stretch of the coastline in Cabanes that is just steps from a natural park. The perfect snorkelling spot.
El Quartell Vell beach in Cabanes is just a stone's throw from El Prat Cabanes-Torreblanca natural park. These wetlands give the beach a wild and natural feel, making it the perfect choice for lovers of virgin beaches. El Quartell Vell is a vast expanse of sand, pebbles and rocks, extending along the coast for over 3km. The beach is named after the old carabineros barracks whose ruins you can still see today.
The calm waters of the beach make it the perfect place to take a dip. El Quartell Vell beach in Cabanes has parking, making getting there nice and easy. The carpark is not monitored and there is limited capacity. If you'd prefer to take public transport, there is a bus that will drop you off.
The nearby wetlands make El Quartell Vell an ideal spot to do some snorkelling and diving. This is a protected area, so make sure you respect and take care of it.
As a natural beach, it does not have any services or lifeguards. Getting to the sand is easy, however, and you won't need a walkway.
El Quartell Vell is a nudist beach with gentle waves where you can enjoy all sorts of water sports. While you're in the area, we'd recommend heading into Cabanes to explore its historic sites, such as Albalat and Miravet castles. Start planning your trip today.
More information
Other information
Zona de baño no controlada por la consejeria de medio ambiente