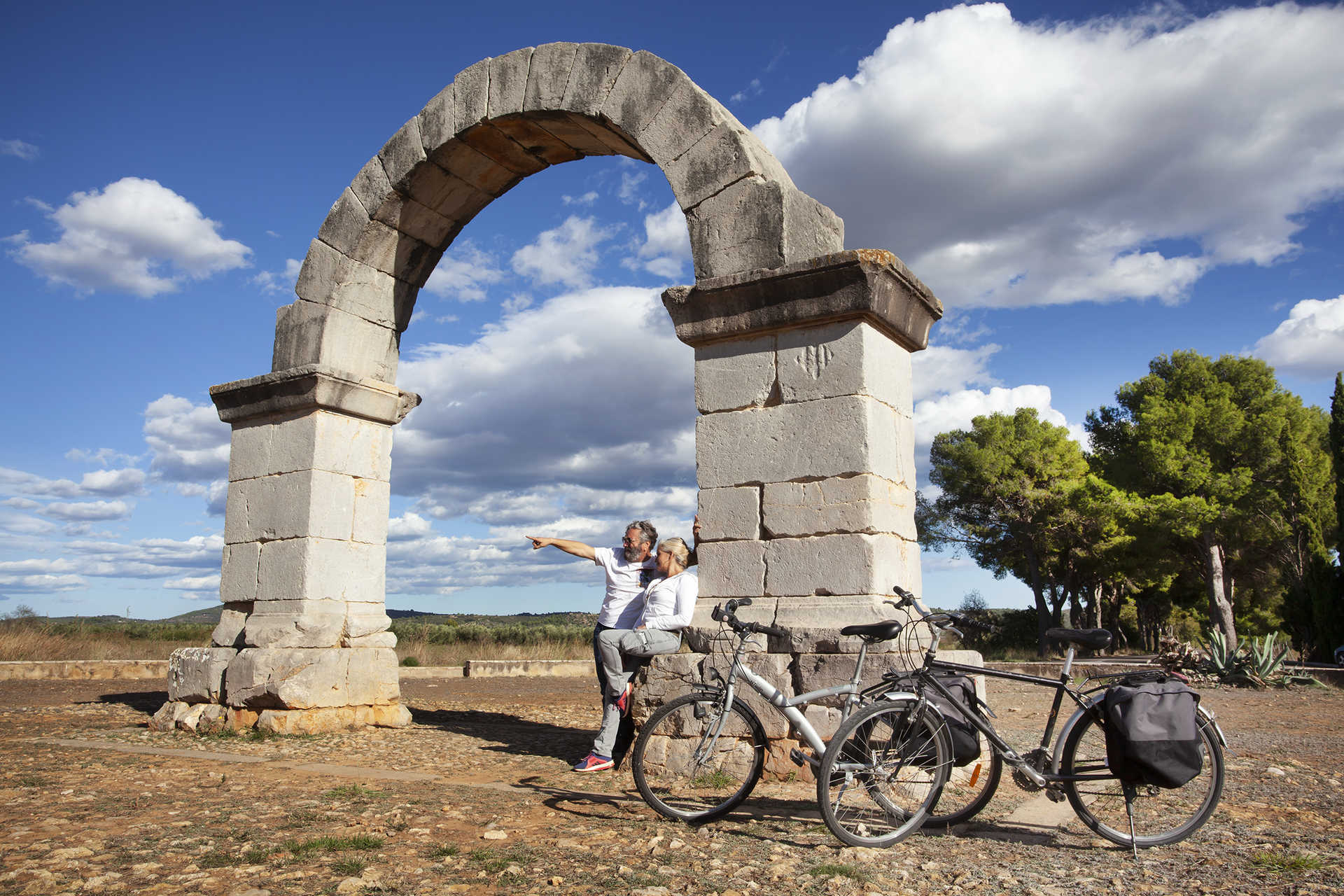 CV-157, 4
12180

contact information
Arco Romano in Cabanes is a Roman arch dating back to the 2nd century that is still standing today.
La Plana counties, in the province of Castellón, are home to various remains left behind by the Romans. One of these is Arco Romano in Cabanes, a Roman arch that is currently located on a roundabout on the CV-157, heading in the direction of Cabanes-Benlloch.
The arch was built next to the old Via Augusta, the main road leading north to south along the Spanish coast.
It is believed that the arch was built privately for funeral purposes, honouring the owner of another nearby villa. The arch is in good condition and is 5.8m tall and 6.92m wide. The upper part is missing, which is thought to have made the total structure 7-8m tall.
The stone used to build the arch has been found in other places in Cabanes. Hollowed out, the blocks were used as drinking troughs for cattle. Being outdoors and unprotected for years has meant that some parts of the arch have been stolen.
Arco Romano in Cabanes is a triumphal arch with simple and proportionate lines. The structure is simpler than you might imagine for the period, a far cry from the great monumental arches, perhaps due to lack of funds. The Vilafamés coat of arms, which has been referenced since the 18th century, is located on one of the pillars. See if you can find it during your visit.
The Roman arch in Cabanes bears testament to the period and speaks of the importance of Via Augusta. Come and take a look at this valuable site in the province of Castellón, taking care to preserve it for future generations.