Travel back in time with the rock art in the province of Castellón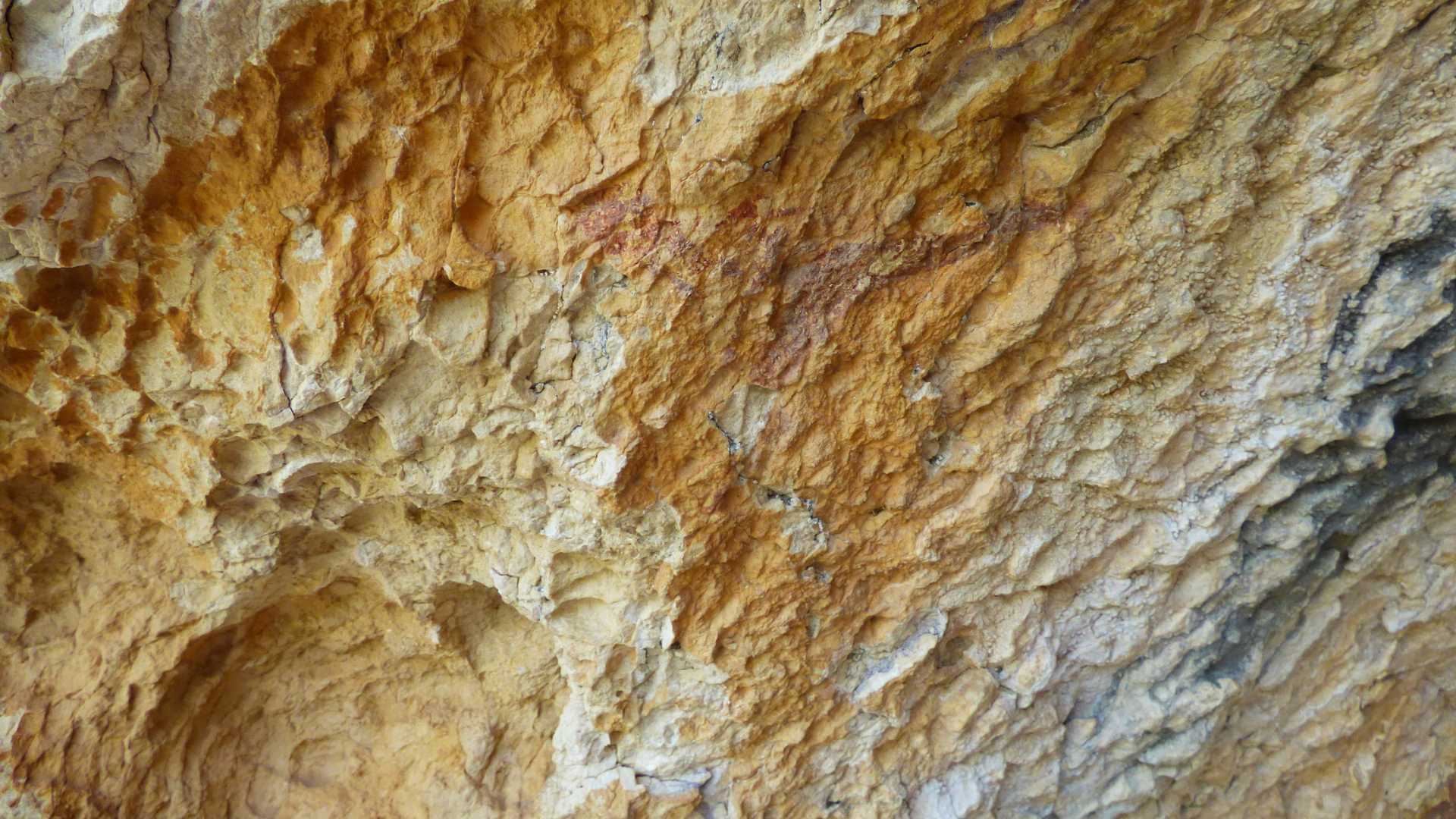 History has left its mark on the province of Castellón in the form of impressive archaeological sites and rock art. Discover everything you need to know to start planning your getaway.
The rock art in the province of Castellón is part of the Rock Art of the Mediterranean Basin on the Iberian Peninsula group, which has been listed a World Heritage Site by UNESCO. On this page, we're going to give you all the information you need to plan a getaway to see these historic treasures in the flesh.
We're going to start our explorations in Tírig. Here you can visit Museu de la Valltorta, a museum which will take you on a deep-dive into the art located in the caves and shelters in La Valltorta gorge, a mecca for rock art enthusiasts and a great choice if you're keen to pair history with scenery in your getaway. You'll be blown away by the number of rock art sites discovered in the area.
During your time here, you will discover that Tírig is not the only destination with rock art: Les Coves de Vinromà, Albocàsser and Ares del Maestrat also have sites. Please be aware that some of the trails leading to the sites are for intermediate or advanced walkers. Discover the level of your walk before you set off on your discovery of the rock art in the province of Castellón.
Vilafamès, one of the most beautiful villages in Spain, has a shelter with rock art located just a stone's throw from the castle. L'Abric del Castell contains schematic paintings dating to the Bronze Age, transporting you back centuries and centuries.
La Pobla de Benifassà is home to Cova dels Rossegadors where you can see art depicting hunting scenes, animals and humans. The site is a must-visit. Another rock art destination in the province of Castellón is Morella. At Morella la Vella, which isn't far from the town itself, you will find schematic art and hunting scenes in a rock shelter that is open to the public.
You can see more rock art at Cova d'en Porquets in Catí. The art here might be simple, but it's no less fascinating, making it an excellent choice for a day out. Borriol's Cova l'Albaroc, meanwhile, is home to the mythical figure of the Guerrero or Bruixot.
And last but by no means least, we recommend heading to Coves de Sant Josep in La Vall d'Uixó. Here you will sail along a subterranean river, gazing at stalactites and stalagmites, as well as rock art. So what are you waiting for? Start planning your exploration of the rock art in the province of Castellón today and get ready for a journey that will take you back to the dawn of time.