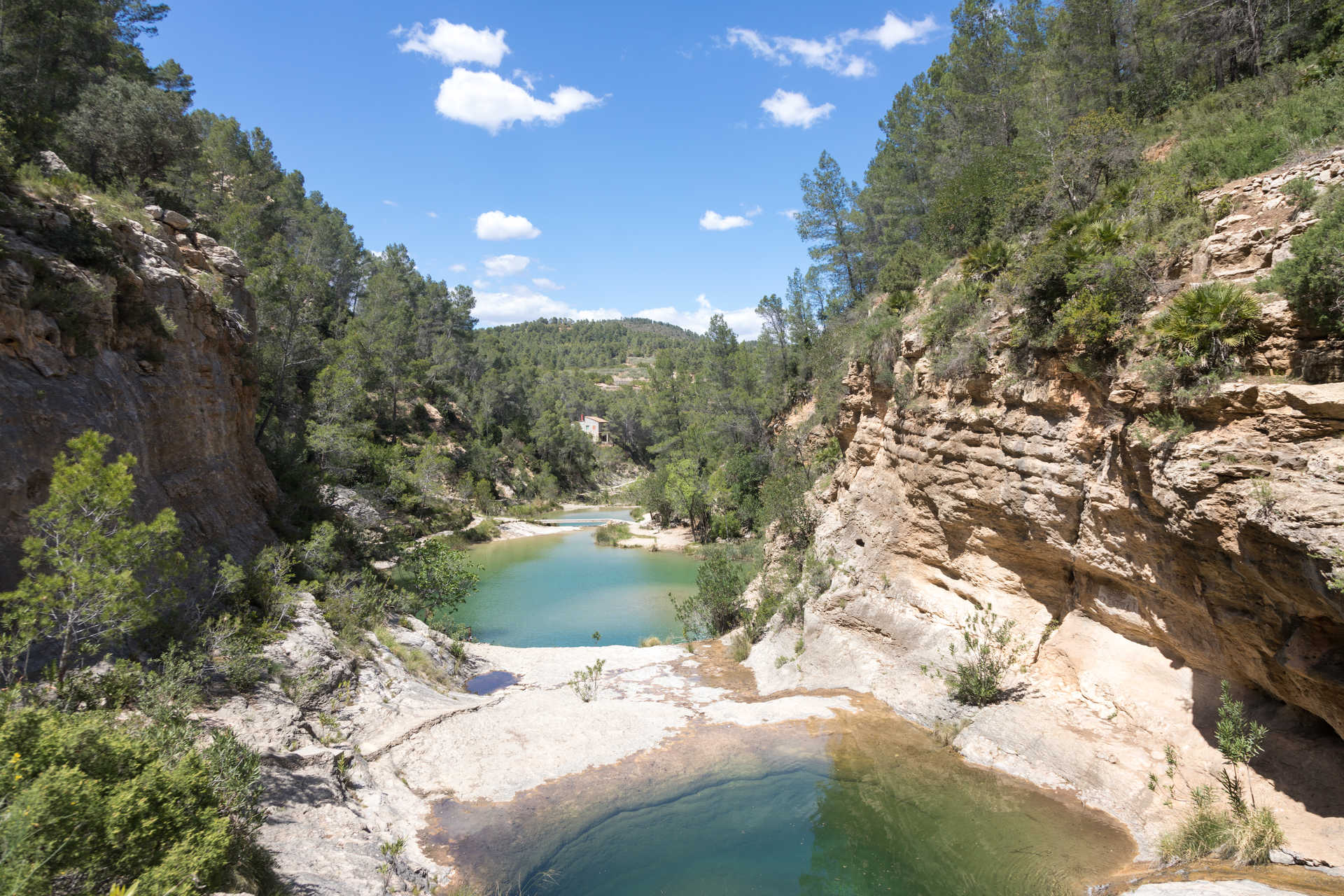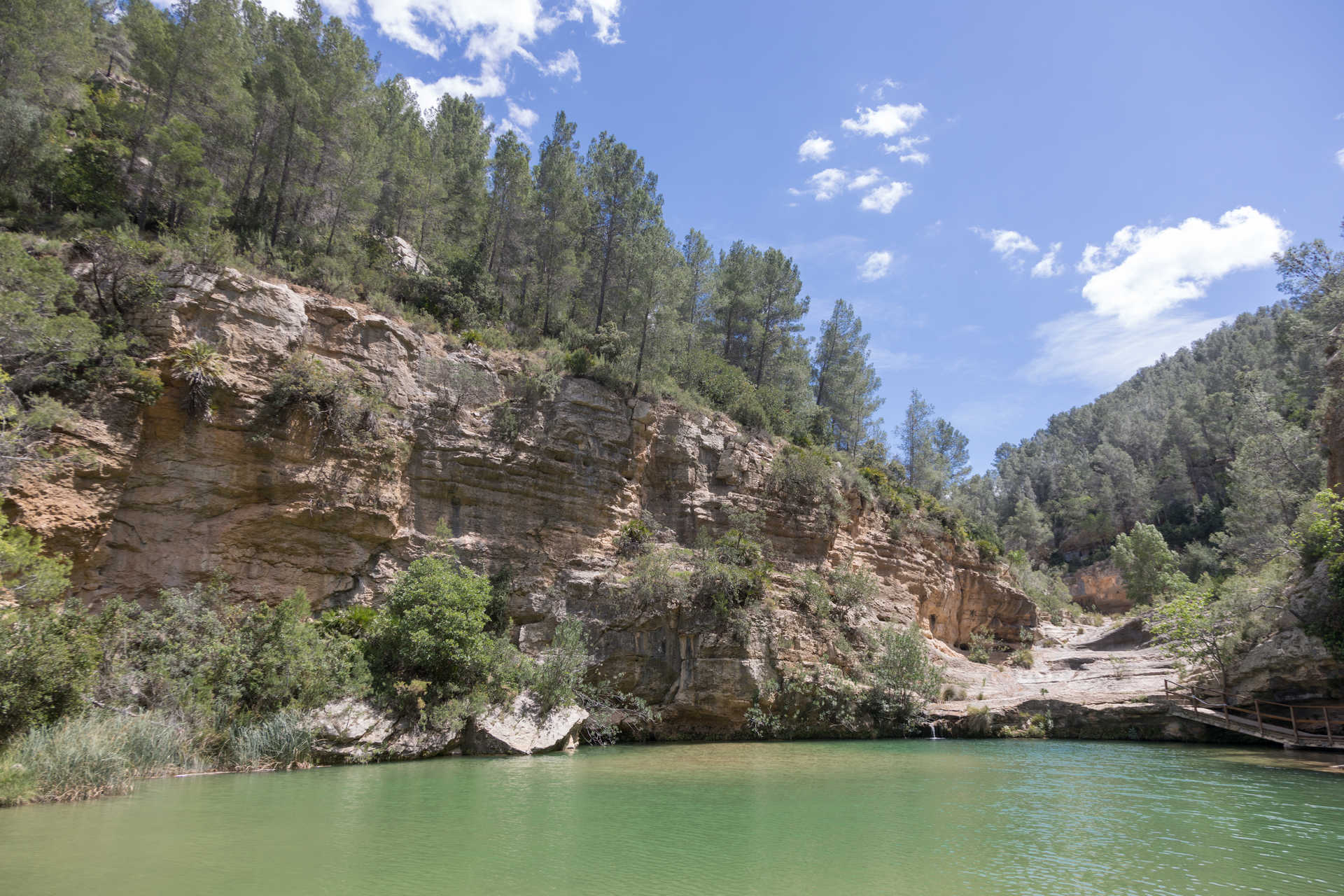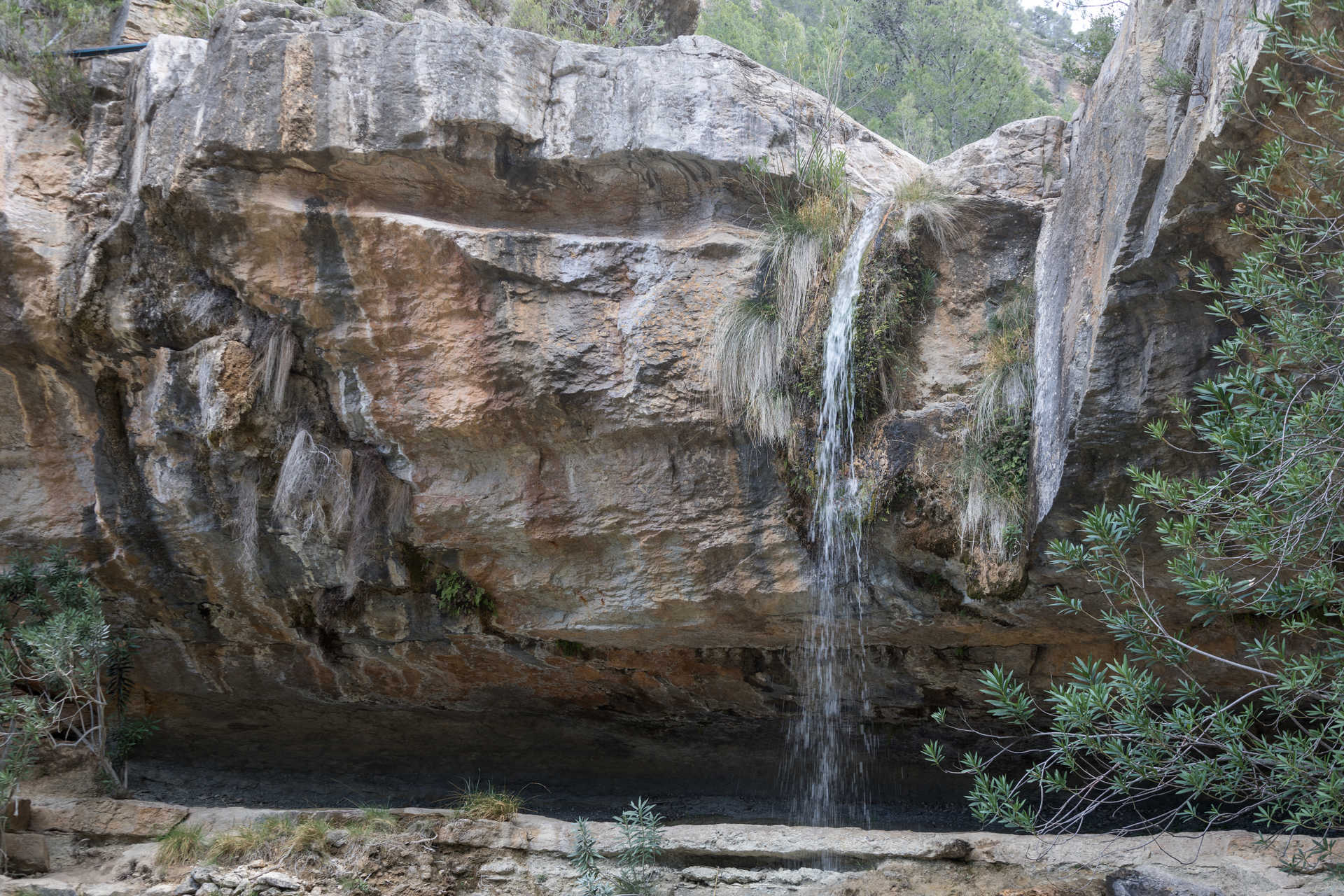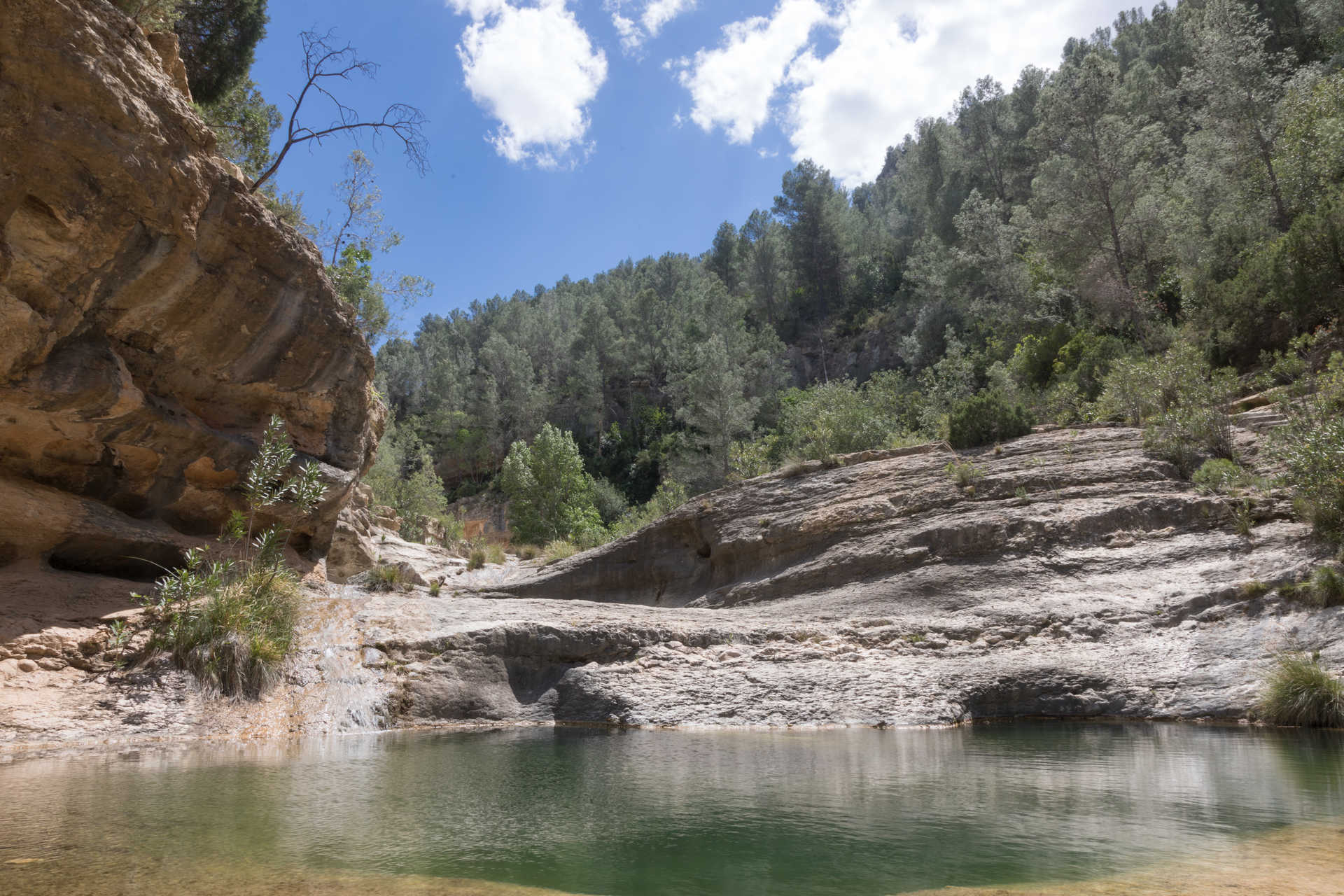 Cam. Corbera.
46824

contact information
Discover a collection of natural pools in the midst of a mountainscape where you can really get away from the stresses of the everyday.
Charcos de Quesa is located in the municipality of Quesa. Lying some 7km from the village, the natural pools hold the promise of a lovely day out in the great outdoors spent dipping into the waters, walking mountain trails and breathing in the fresh air. The pools are situated in the county of La Canal de Navarrés.
Charcos de Quesa counts four natural pools. Over many years, the course of the river Grande has carved out Charco de la Horteta, Charco de las Fuentes, Charco la Bañera and Charco del Chorro de Corbera. The latter has a spectacular waterfall that is a sight to be seen.
The pools are enveloped in typically Mediterranean vegetation, especially pine trees and scrubland. The area has been equipped with everything visitors could possibly need, offering services including car parks, accessible areas for people with disabilities, fountains, picnic areas, play parks and a via ferrata.
To get to Charcos de Quesa, you can walk a simple linear trail from Quesa that will cross the river and then follow its course. If you're travelling by car, the best option is to park at Los Charcos recreational area where there are plenty of shady spots, a fountain, tables and toilets.
Quesa is part of Natura 2000, a European network of nature protection areas that seek to preserve biodiversity. There is a charge of €1 per person and €2 per vehicle (in place in the high season), which is used to look after the landscape. Start planning your trip today to feel a sense of tranquillity wash over you as you jump into the waters and explore the scenery.