Stumble onto the Roman Empire! Valencia + Sagunto Tour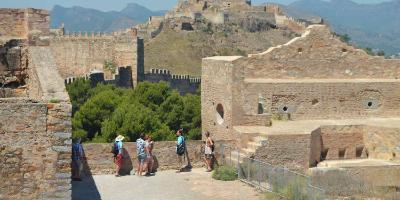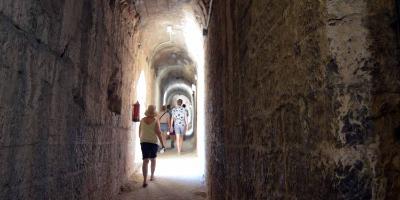 Go underground to discover the secrets buried in the Roman foundations of Valencia.
Immerse yourself in the fascinating history of this city and jump on the bus to discover the strategic coastal fortress of Sagunto. Have you heard about Hannibal and his elephants? This place represents a turning point in history. Do you want to know why?

As Romans conquered our past, you¿ll get to know two cities with different roots and shapes. Valencia was a river island founded by Romans as a reward to retired soldiers, while Sagunto is a subjugated Roman city on top of a hill. Uncover the treasures Romans left behind underneath the city of Valencia and climb the fortress of Sagunto. In both cities, you¿ll explore some beautiful places and get stunned by the Roman influences on the present.


Exciting four hours tour led by a passionate official guide. We will travel between Valencia and Sagunto on a bus included in the price. Before going up to the castle and visiting the Roman theatre, we will take a short break to refresh ourselves and, if you wish, try some tapas. Drinks and food are not included in the service. Access to the castle involves a 70-meter ascent, so participants must have an average physical condition.

Meeting point: at the Plaza Redonda fountain, 46001 Valencia