GASTROLÉ - Spanish and cooking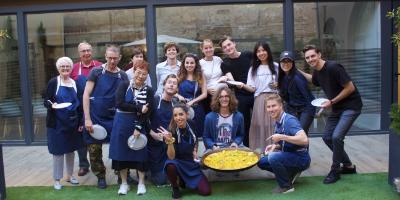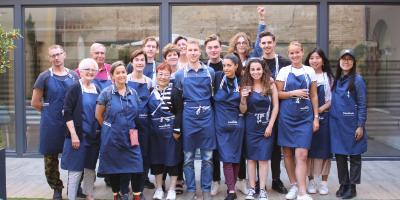 Españolé International House offers a wide range of Spanish courses adapted to all student profiles so that you can learn Spanish and also get to know Spanish life and culture. Our teaching method is very practical so that you can use the language in real life.
What is Gastrolé?
We constantly hear that gastronomy is one of the main attractions of Spain. If you have travelled to our country you have surely thought 'As in Spain you don't eat anywhere', we agree. Spain is a country to be eaten with a lot of gastronomic variety and a very healthy way of eating, that's why the 'Mediterranean diet' is so famous. If you want to learn about Spanish gastronomy in a 100% practical way and also learn or improve your Spanish this course is for you.
Why Gastrolé?
- 100% practical course.
- Flexible hours.
- Fully equipped facilities in the historic centre of Valencia.
- Experienced chef for culinary teaching.
- Preparation and tasting of recipes.
- Top quality ingredients for practice and all necessary utensils.
- Complementary material.
- Course certification.
Do we cook?