Guided Tour Valencia : Cathedral and Saint Nicholas Church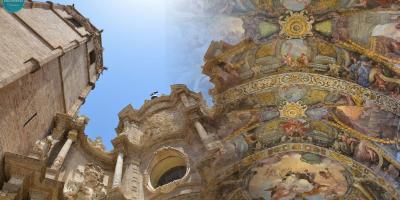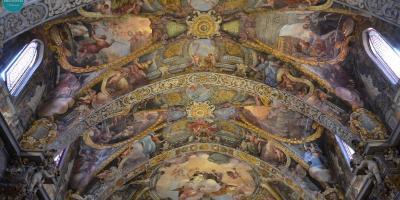 Valencia - Cathedral and Saint Nicholas Church is a guided tour to the two most emblematic temples of the Valencian medieval ecclesiastical architecture. During our tour of the Cathedral we will visit the Chapel of the Holy Chalice where we will explain the Holy Grail of Valencia. After visiting the Cathedral, we will take a short walk to the Church of Saint Nicholas, known as the Sistine Chapel of Valencia. An authentic gem that will captivate you with the beauty of its baroque paintings completed by the Spanish masters Antonio Palomino and Dionis Vidal.
Accessibility: this visit is 100% accessible for people with reduced mobility and wheelchair users. COVID-19. Organizing company of this activity has the Responsible Tourism distinctive issued by the Secretary of State for Tourism of Spain. Groups: for groups of more than 10 people, please contact info@discovering-valencia.com to arrange a private visit.
#Disponibilidad
Disponible todo el año