Paint in silk with your family or friends!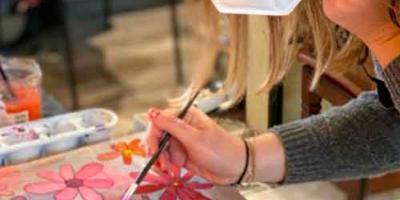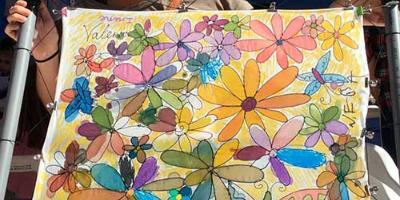 Did you know that the silk industry in València was so important that the Academy of Fine Arts had a specialty in Flowers and Ornaments just for it?
Now you can create and paint your own design by the hand of an authentic designer and textile artisan silk decorator, Eva Escamilla -Ensedarte Silk Atelier.
Take home a 70x70 cm silk scarf, painted by you with your signatures and dedications. A souvenir of València, in silk, unrepeatable.
No previous experience is necessary. Materials, samples and explanation included.
Maximum 4 participants per scarf (if shared) or 6 individual participants, in each session. It takes place in the wonderful space of the room of the Mosaics of the Estació del Nord, surrounded by the beauty of the modernist ceramics of Muñoz Dueñas, one of the most beautiful venues in the city of València.
120 minutes aprox. We also organize this activity for big and private events. Please contact if you are interested.
#Disponibilidad
Disponible todo el año