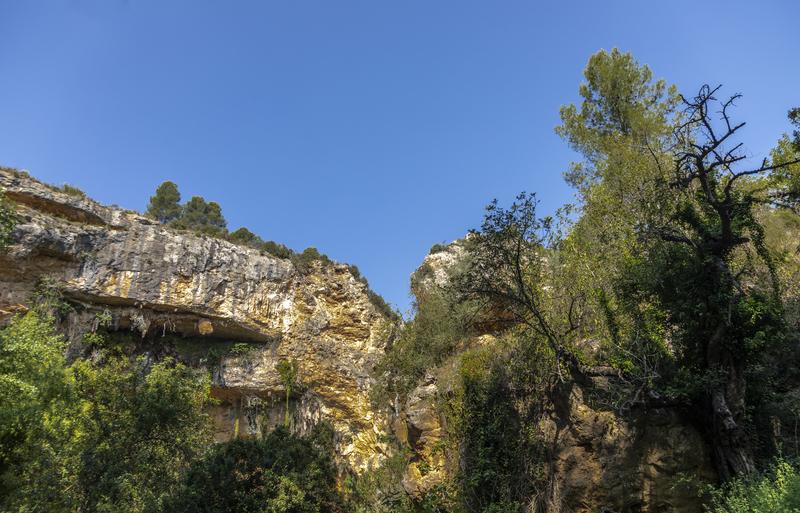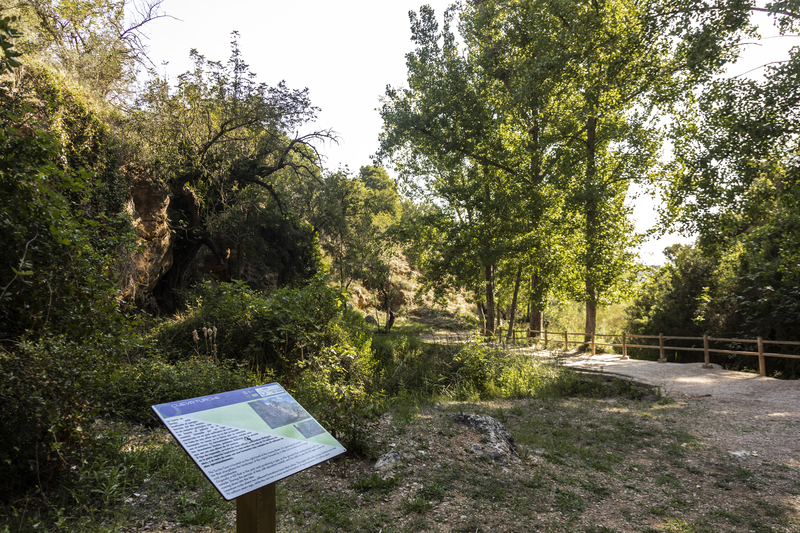 Discover a wonderful county in the Region of Valencia where you can enjoy beautiful landscapes, delicious cuisine and the culture of quaint villages.
A county situated in the centre of the Region of Valencia, la Hoya de Buñol comprises towns and villages such as Buñol, Alborache, Yátova and Macastre.
La Hoya de Buñol is characterised by its mountainous landscape dotted with quaint villages. One of the best ways to explore the area is to walk its beautiful hiking trails, including ruta del agua (the water walk). The latter flanks the course of the river, leading you to stunning waterfalls such as Cueva de Turche and Cueva de las Palomas, and emerald natural pools like Charco Mañán.
The local towns and villages emanate a warm and friendly atmosphere. Macastre is a peaceful and welcoming village, as is Yátova, the ideal place to disconnect and feel at one with nature. Alborache is known for its delicious cuisine while Buñol is steeped in history, tradition and culture. Cheste, Chiva, Dos Aguas, Siete Aguas and Godelleta are other villages that are also well worth a visit.
La Hoya de Buñol is a beautiful part of the Region of Valencia where you can soak up beautiful landscapes and breathe in the peace and quiet.
#CHARACTERISTICS
Route
From Cheste to Siete Aguas, visiting Chiva, Godelleta, Buñol, Alborache, Macastre, Yátova and Dos Aguas.