Cycling with sea view! From Valencia to Peñiscola or reverse.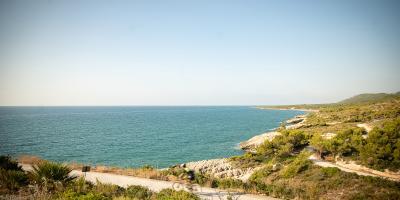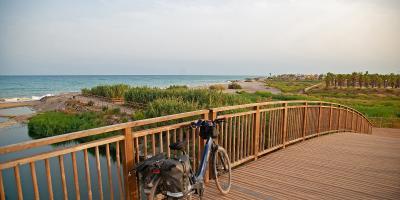 Cycling with sea view, nice and easy! We have selected the nicest paths between Valencia and the fortified town of Peñiscola. Sometimes you cycle right along the sea, sometimes a little further inland, along lagoons, riverbeds and a number of surprising places. In countless places you can walk straight to the beach from your bike. Or stop for a drink on one of the many boulevards and bars along the way.
The last 15 km you cross the Sierra de Irta, a protected nature reserve with many bays and beaches. With a brilliant ending: Peñiscola, built on a giant rock.
The route is also possible in reverse order. The stated price is only valid in low season..You can easily combine this trip with our bike ride through the Albufera (rice fields) and orange groves along the Jucar River, Via Vaerde Ojos Negros or the Ebro Delta. Check our web for other routes.
# Other services
15.0 €
Optinal Transfer by train from Peñiscola (Benicarló) to Valencia
115.0 €
Optional transfer by car/minivan from Peñiscola to Valencia, minimum 2 persons
150.0 €
Luggage transport for minimum 2 participants, price per person